Voting For Silo Art Design Suspended Due to New COVID Restrictions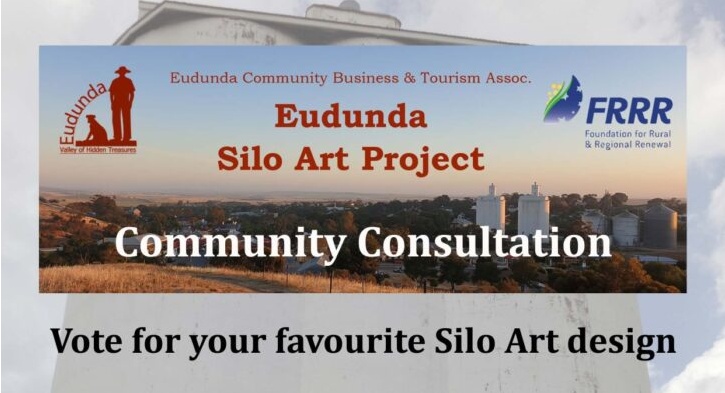 Due to the 'Circuit Breaker' set in place to stem the recent Covid-19 outbreak in SA, we will postpone voting on the Eudunda Silo Art until restrictions have been lifted.
Please follow this page for further announcements. Thank you to everyone that have voted thus far.
We've received quite an enthusiastic response. We're looking forward to commencing again soon.
Online people have requested an extension of time so they can get to see and vote, and the Steering Committee will make adjustments to the voting dates when the Circuit Breaker restrictions are lifted.
Eudunda Silo Art on Facebook (Warning you may need a Facebook Account and be logged in to get a reasonable viewing experience)