Truro A5 Cricketers Celebrate Grand Final Victory at Eudunda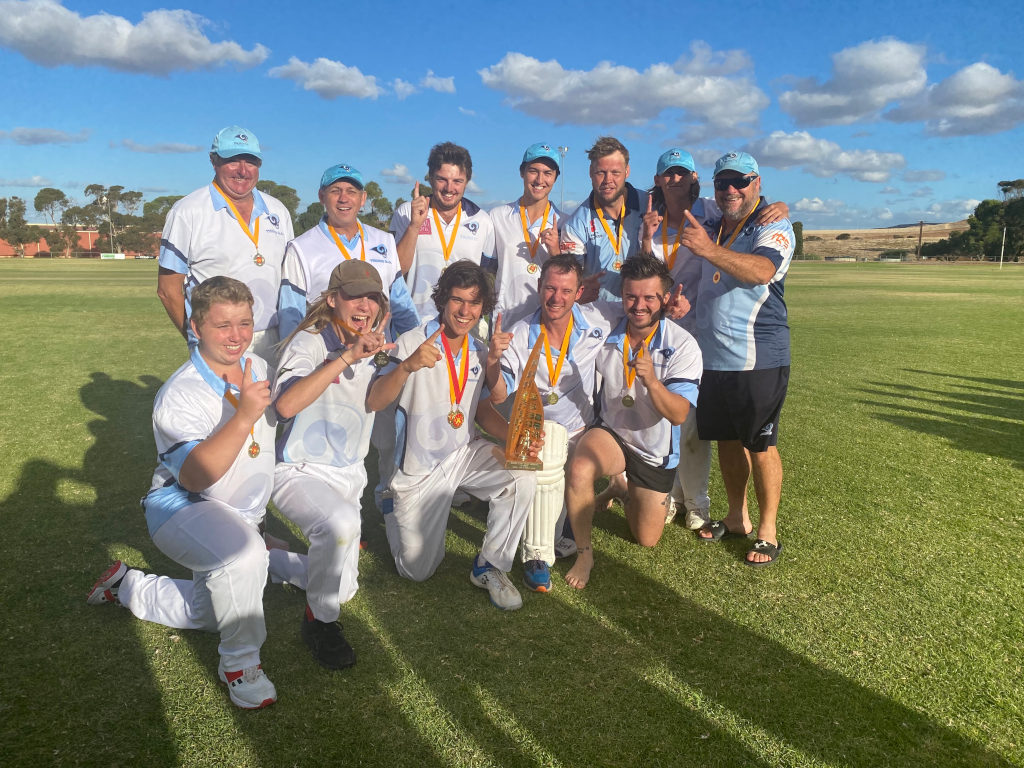 The Barossa and Light Cricket Association have had a very busy weekend with their grand finals held throughout the region.
Eudunda were luck enough to host one of these finals, for the A5 Grade between Truro Cricket Club and South Gawler. Truro finished top of the ladder leading into the finals with South Gawler 3rd. The semi finals the week earlier saw Truro against Light Pass, with a comfortable win while South Gawler faced and won against Tanunda.
The grand final started with South Gawler winning the coin toss and choosing to bat. Both teams had supporters to cheer them on.
Truro started with their youngest bowlers, Hartley Eggleton (15) and Jordan Bevan (14) opening and at the drinks break South Gawler were looking good with 3/67. After drinks Truro managed to get South Gawler all out for 106. Hartley ended up taking 3 wickets for the day. Other wicket takers were Scott Murphy, Cody Longo and Steven Lord, each taking 2 and Ryan Baird taking 1. Wicket Keeper for Truro was Toby Eggleton.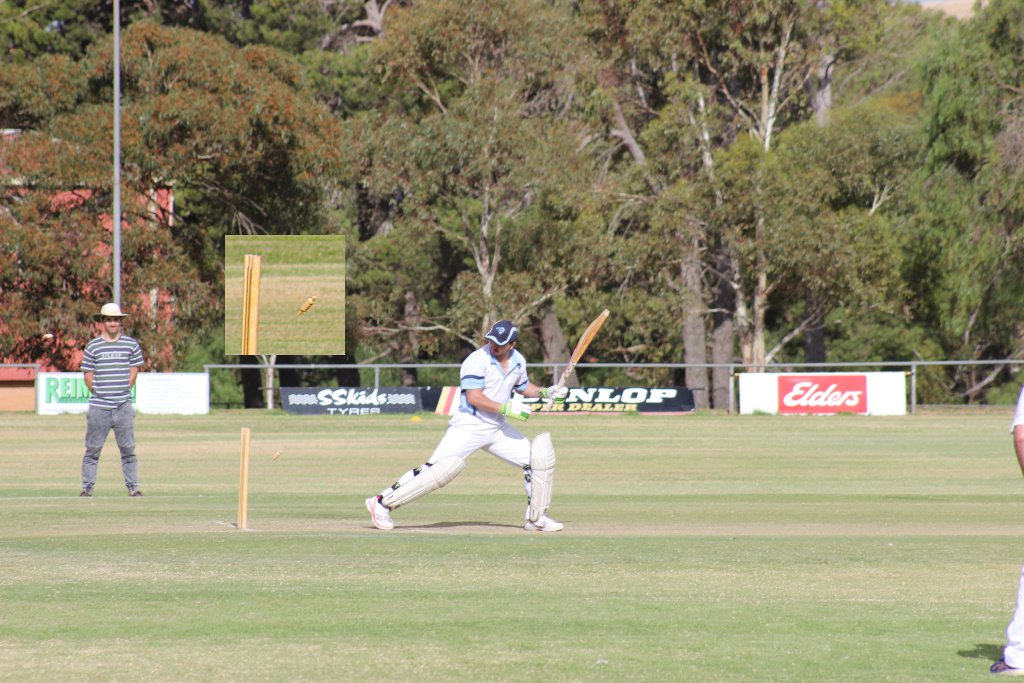 Truro's innings started a little rockily, loosing a couple of early wickets, however with batter, Kingsley Munchenberg, staying in from the 2nd until the 24th over and the partnership he had with Craig Schulz, Truro were able to stay within reach of the target. After Kingsley's dismissal Hartley Eggleton came in, and with Craig, they were able to make the remaining necessary runs required in just under 31 overs. South Gawler's Wicket Keeper was JR Verrall.

The bowlers from South Gawler taking the wickets were K. Barker and M. Sims with 2 each and R. Andrews taking 1.

The trophy was presented to Truro's A5 captain, Hartley Eggleton, who was also awarded the Man of the Match. All Truro players were presented with medallions.
The Truro Cricket Club ( known as the Truro Rammers) is known and prides itself on being a family orientated club with a friendly, relaxing, country atmosphere. With amazing sponsors we are able to have cheap memberships and players pay no subs. Getting sponsors supporting this small club ensure it is able to continue to be a part of this competition and to be competitive.
It is with great pleasure to mention that the 2020/2021 season sponsors were: Print Lord, RES, Kym's Concrete, Hallett Resources,Country Road Funerals,PD Prodigy design plastics, ADFLEX, Truro Hotel, Sparky's A Class Electrical, AC Light and Sound Mobile Entertainment, Ben Murray Wines and M&M Bevan.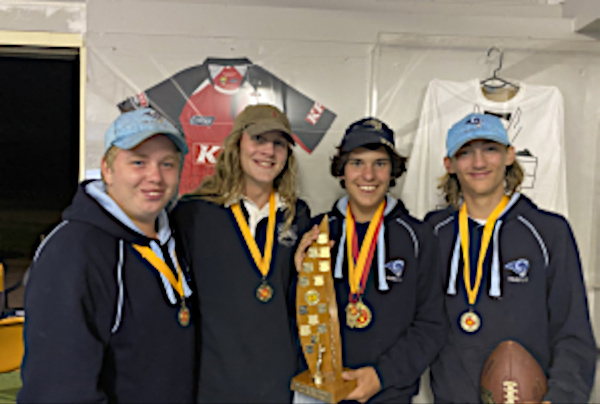 Truro were able to have two teams in the competition this year with the A5 and also an A1 reserve side. The A1 reserves were unable to make it to the finals and it had been 10 years since Truro had won the A5 grand final making this win even more special.
Truro also have two father/son combinations: Kingsley with sons Wade Munchenberg (who play in the 5's) and Callum Munchenberg (plays in the A1 reserves) and Tobias with son Hartley Eggleton (who play in the 5's).

After the win in the Grand Final all the boys went back to the club rooms in Truro for BBQ and a few beverages for a small celebration.

Sunday morning saw them head to Angaston to watch their two young lads, Jordan Bevan and Hartley Eggleton, play in their U15s Grand Final against Light Pass which they won easily. The boys play junior cricket for Angaston.