Tim Happy With Recent Narcoota Ram Sale Results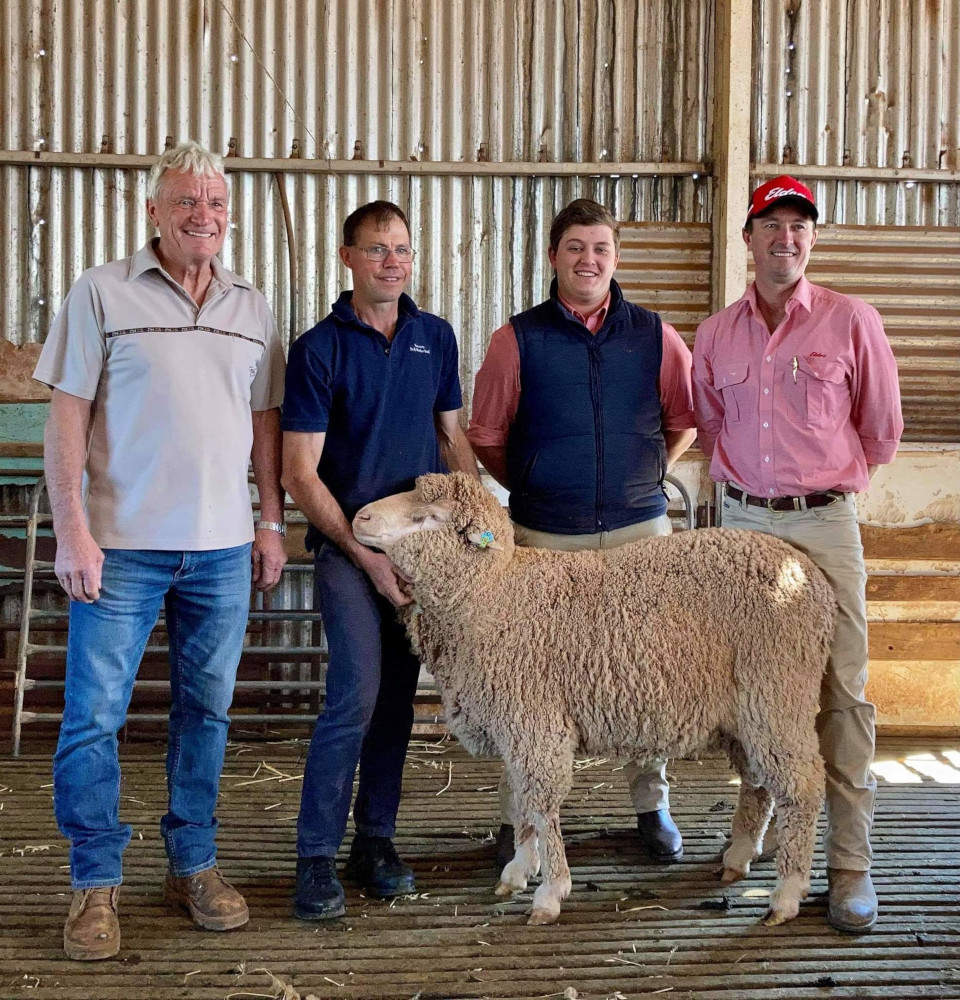 Narcoota Poll Merino Stud Sell 37 Rams at thier 2021 Sale.
It was a positive sale with healthy competition lifting the average price paid to $1127. The progeny of a sire purchased from the 2019 Baderloo ram sale was a feature of the sale.
The top price was $2000 for Lot 8 paid by WM and GC Fromm of Nildottie. This ram has a good frame, tidy breech, good temperament and a fibre diameter of 18.3 microns. Breech scores were provided based on the those endorsed by the AWI. The following day the Fromm's young ewes were offered at the Murray Bridge off shears sale which was a success.
Volume buyers included Hutton Vale, Roonka Station, PJ Lee of Kulkami, KJ Hampel from Kapunda, Schutz Hillsview of Eudunda and SJ & TD Strauss of Mannum.
Age is no barrier to a good eye for rams with 90-year-old Geoff Schutz still keenly seeking rams. At the other end of the age spectrum Bryce Heidrich was just as keen to develop his flock and secured a ram with a quality nourished fleece with the assistance of his father, Scott.
The enthusiastic team from Elders Roseworthy conducted the sale with the auctioneer being Steven Doecke.
Each Ram has data kept about them. As an example – here is Lot 8 – the Top Price Ram:
Lot 8 (the Ram in above photo) – Click here to see more photos and data for this ram
Tag: 64, Body Weight: 83 Kg [Weighed on the 30/07/2021],
Clean Fleece Weight: 96% [Weighed on the 05/03/2021],
Fibre Diameter: 18 microns [Checked on the 02/07/2021],
Sire: A2, Age: 17 months, Breech Score: 2 [1..barer 4..woolly], Birth Type: 1 [1..single 2..twin],
Yield: 60 [%], Standard Deviation: 4[microns], %>30u: 0[%], Fat Depth:5[mm],
Eye Muscle Depth: 38[mm], Weaning Weight: 31[kg]