The Realisation of a Dream to Establish a Hospital at Eudunda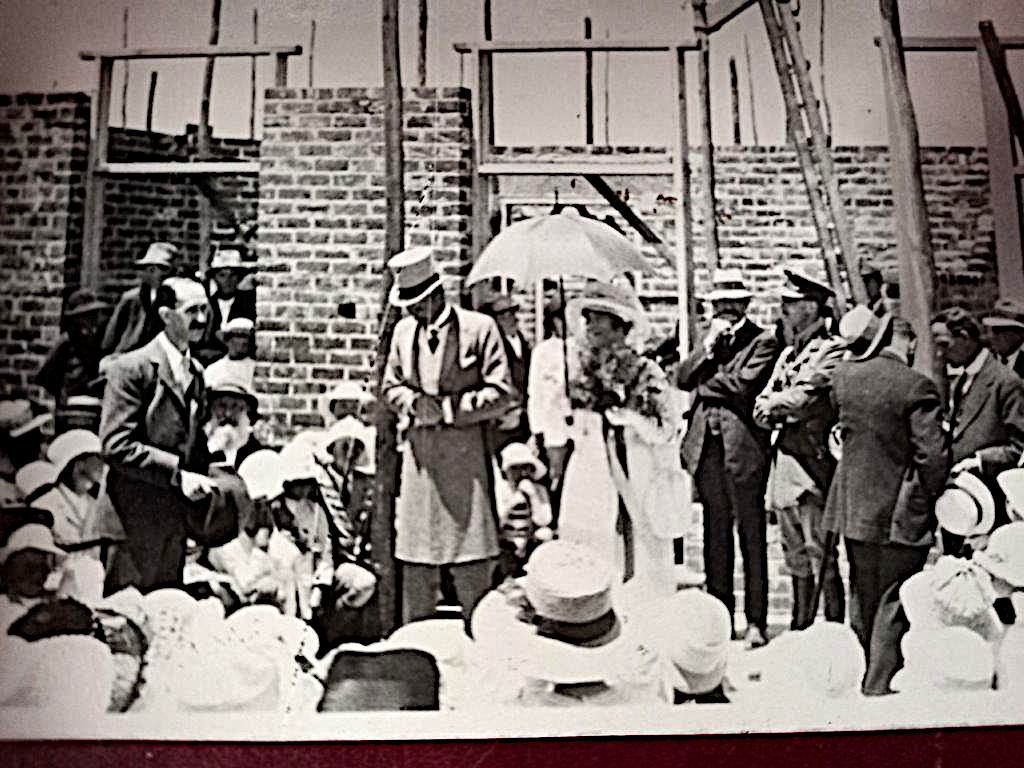 On December 2nd 1920, when in the presence of a large gathering Governor Sir Archibald Weigall laid the foundation stone for the Eudunda Hospital. At last the residents of the district could see the progress that their money and effort had achieved and in imagination they could visualise the end result – a house of mercy with care and concern for the sick and injured. Little wonder that the cheers and applause rang out and echoed around the hills. Eudunda was stepping out proudly into the future.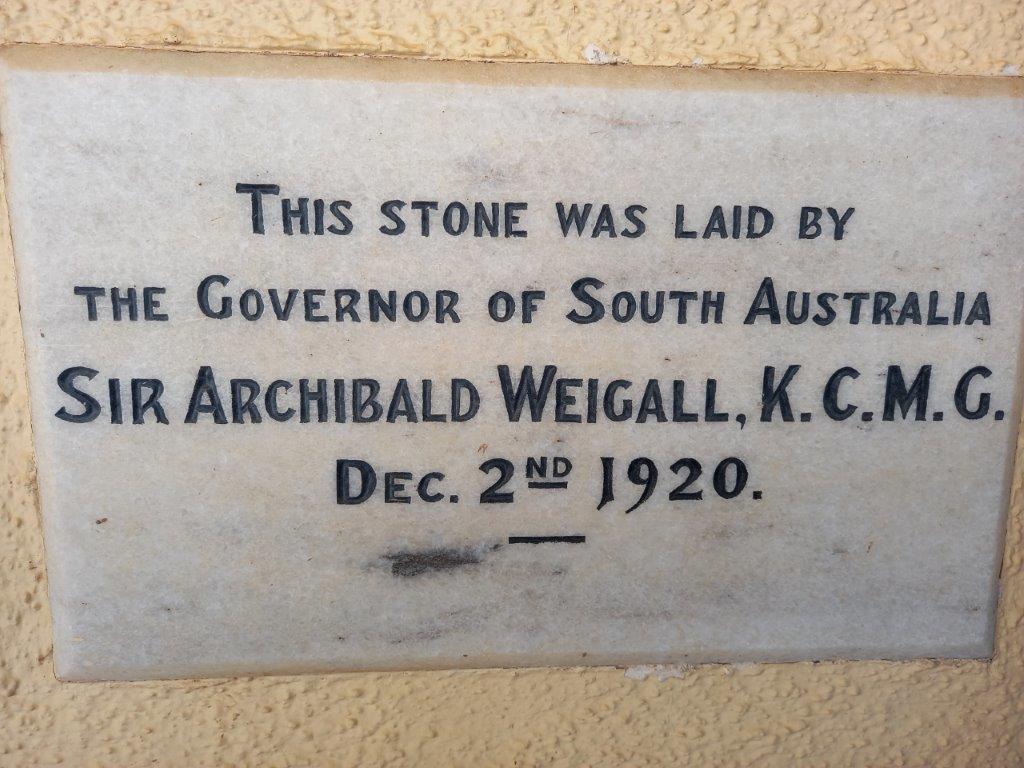 The year 1921 dawned with high hopes, and as the walls of the hospital crept steadily upwards, so did interest in the project grow. There was a sense of achievement in the air, and by now most clubs and organisations in Eudunda had contributed some effort towards the building. For instance, a Kookaburra concert, as the name suggests, caused much laughter and some funds towards the project!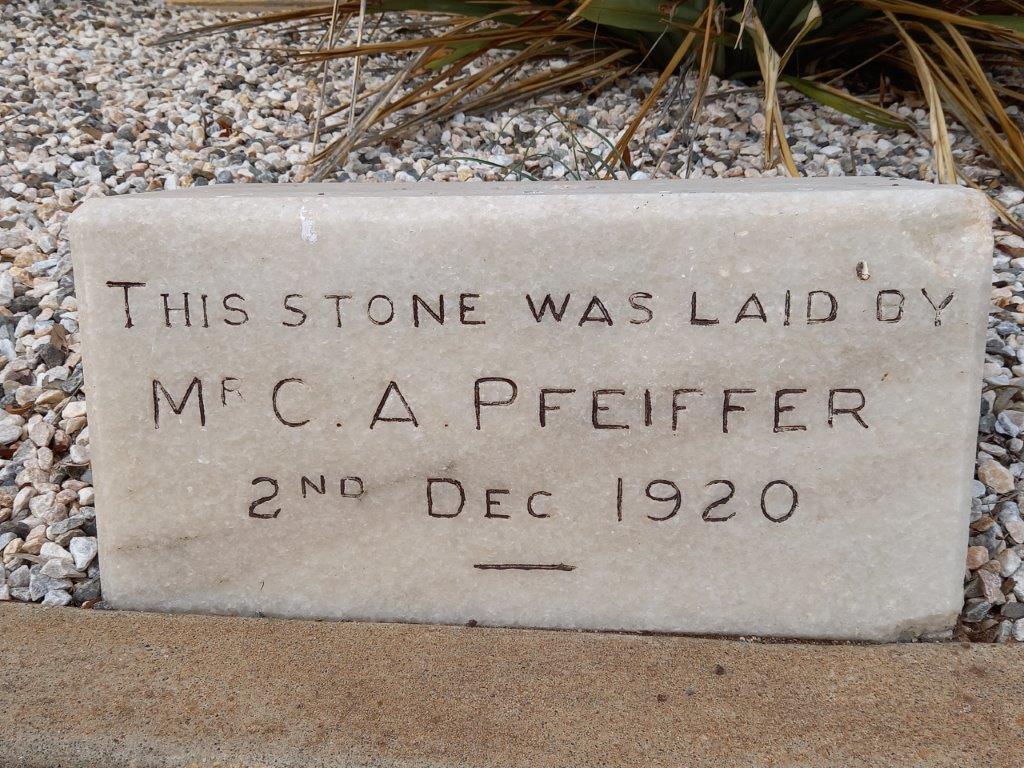 The hours given voluntarily to the work were colossal. The men who built the Hospital included Jack Baehnisch, W. Both, Mr. Materne, D. Both, W. Thiel, W. Gogall, Bert Aesche, E.C. Baehnisch and J. Rhode. When we read of the many strikes on building sites today, it makes the two years of effort, free from industrial strife, which saw the start to completion of the hospital all the more remarkable.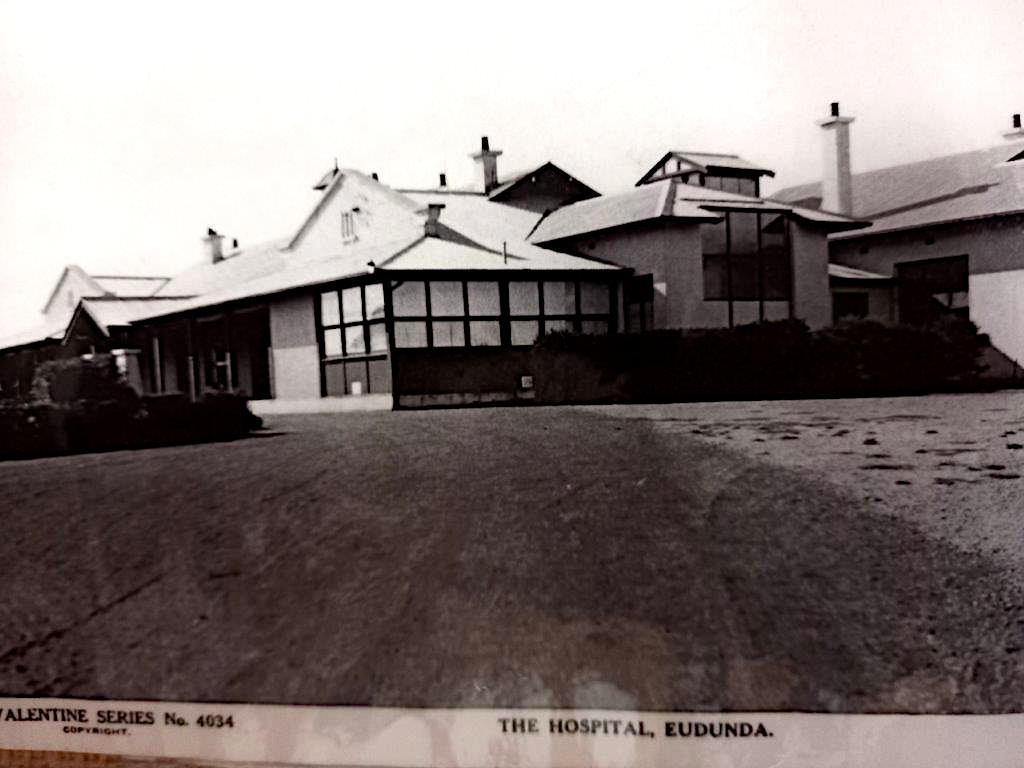 The official opening of the Eudunda Hospital took place on 28th January 1922. The occasion saw beautifully ironed, stiffly starched, gleaming white damask cloths grace the tables, which were set aside for the Board and guests of honour ( visiting Parliamentarians ). Sparkling glassware and shining silver cutlery all contributed to the high tone of the occasion.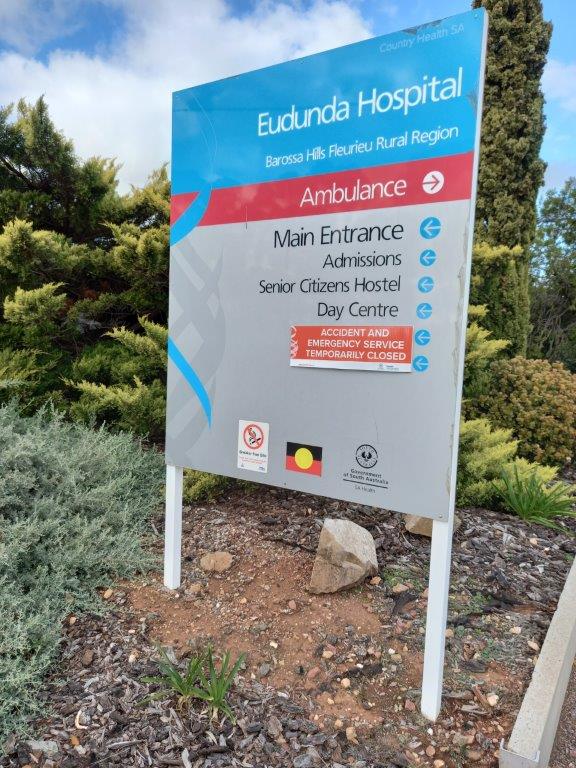 One resident commented " I went to the opening of the Hospital with my parents as a teenager. After the opening we were allowed to look through, and I can remember that it felt wonderful being part of it all and being present there that day. There had been nothing but grass on the hill and now this building was there. Everyone could see it up there."
In 1922, within a few days Eudunda had acquired both a hospital and a local paper, the Eudunda Courier!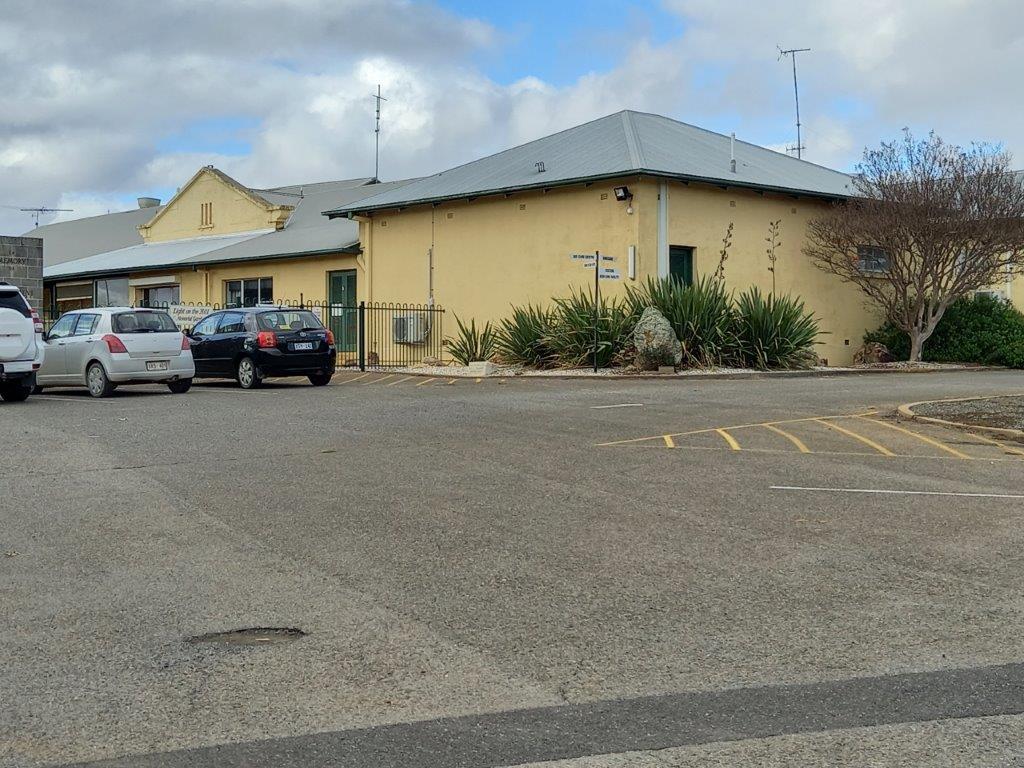 Eudunda Hospital
Celebrating 100 Years
Open Day – 9th Oct 2022
11am to 4pm
ALL WELCOME