The JobMaker Hiring Credit – Incentive For Businesses To Take On Additional Young Jobseekers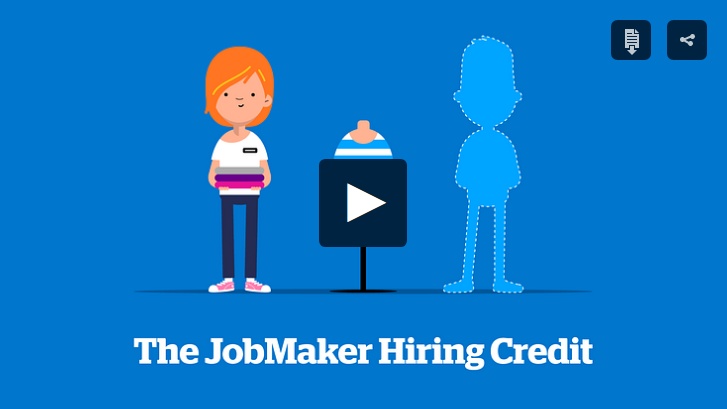 The JobMaker Hiring Credit scheme is an incentive for businesses to take on additional young jobseekers. This will help young people access job opportunities as the economy recovers from the impacts of COVID-19. 

The JobMaker Hiring Credit will be available to eligible employers for each new job they create until 6 October 2021, where they hire an eligible young person aged 16 to 35 years. It is designed to support new employment and employers do not need to satisfy a fall in turnover test. 
The JobMaker Hiring Credit will be claimed quarterly in arrears by the employer from the ATO from 1 February 2021. The payment will be made directly to employers by the ATO. 
This video provides an overview of the JobMaker Hiring Credit scheme, the criteria employers and employees need to meet to be eligible, and what they need to do. 
For more information, visit ATO website – jobmakerhiringcredit