The Hearing Bus is coming to Eudunda – 18th March 2021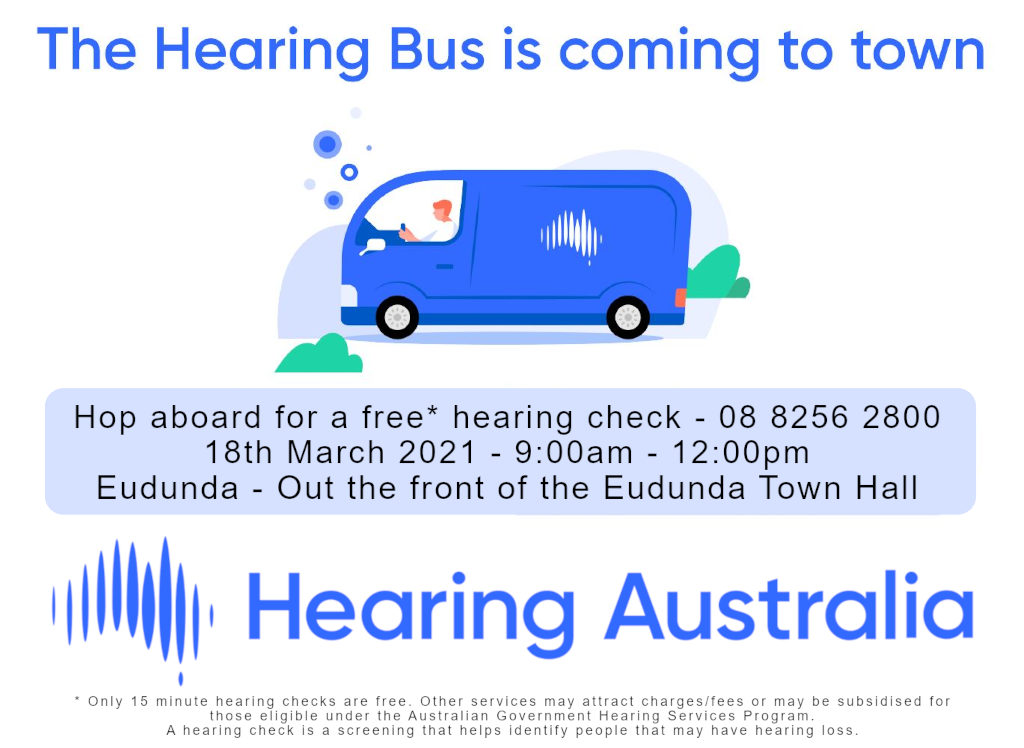 Come to the bus at the front of the Eudunda Town Hall 0am to 12 Noon on 18th March 2021
Our mobile hearing checks are conducted by qualified hearing professionals and take just 15 minutes. Our team are on-hand to guide you through any other steps you need to take to manage your hearing.

Visit the Hearing Australia bus today and you can:
Receive a free* 15-minute hearing check
Speak with our friendly staff about good hearing health
Find information on a range of common hearing issues
View a display of easy-to-use hearing devices for around your home, including TV headsets and alert systems for doorbells
No appointment is necessary and Hearing Australia will provide hearing checks to any interested adults visiting the bus on the day.

Hearing Australia Website
* Only 15 minute hearing checks are free. Other services may attract charges/fees or may be subsidised for those eligible under the Australian Government Hearing Services Program, to which conditions apply. A hearing check is a screening that helps identify people that may have hearing loss.