The Eighties and Nineties at Eudunda Hospital
(Next instalment of the history of Eudunda Hospital prior to the Centenary celebrations to be held on the 9th Oct 2022.)
In 1980, the covered walkway between the Hospital and Hostel was completed. During 1980, 2,534 meals were supplied by the Hospital for Meals on Wheels. Erna Handke and Yvonne Schulz were thanked for their faithful work for the organisation.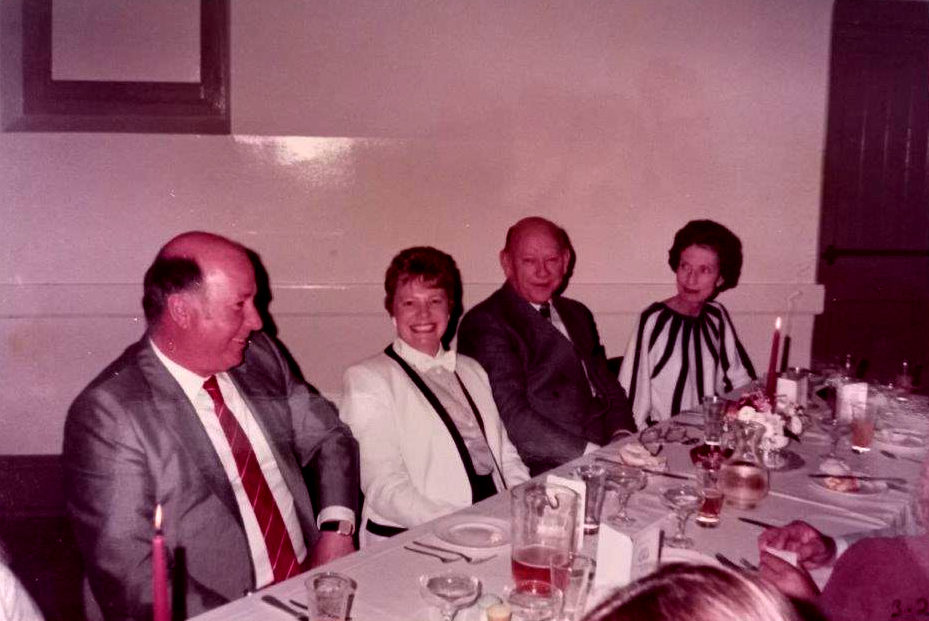 Eudunda Hospital became an Incorporated body in 1981. At that time Mr. R. G. McCann was CEO of the Hospital.

In August 1982, the second stage of the Hostel was completed. The Day Care Centre was built on the Hospital Campus in 1985 with services of physiotherapy and podiatry for the elderly in the community.
Matron Williams retired in 1984 and Matron Marjorie Cameron took over the running of the Hospital. Sister Kay Voigt was employed as the Outreach Nurse, serving Robertstown, Point Pass and Eudunda districts.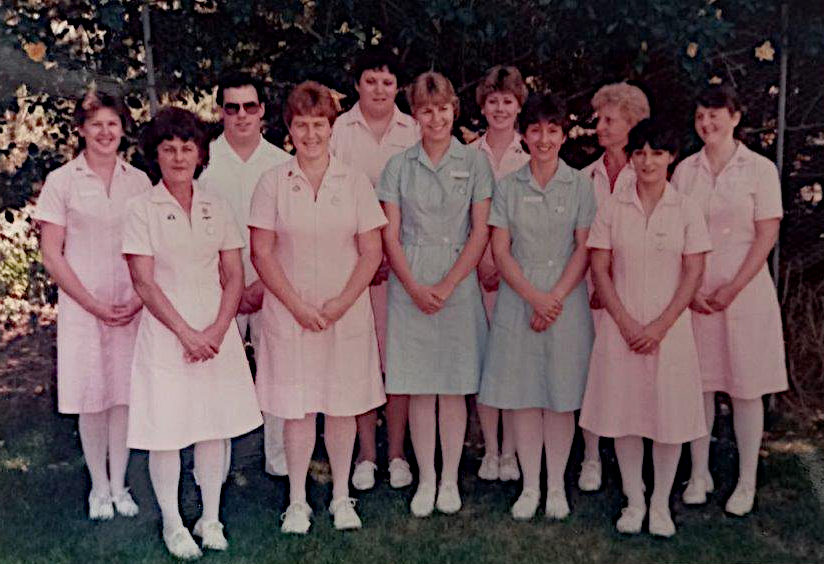 Sunshine Ladies Mona Fiedler and Kaylene Mosey had the rewarding task of 'spreading rays of sunshine' to the Hospital patients and residents. Their tasks included trimming nails, setting hair, cleaning teeth, sewing on buttons, reading to patients, having a chat, renewing flowers and generally bringing joy to people's lives.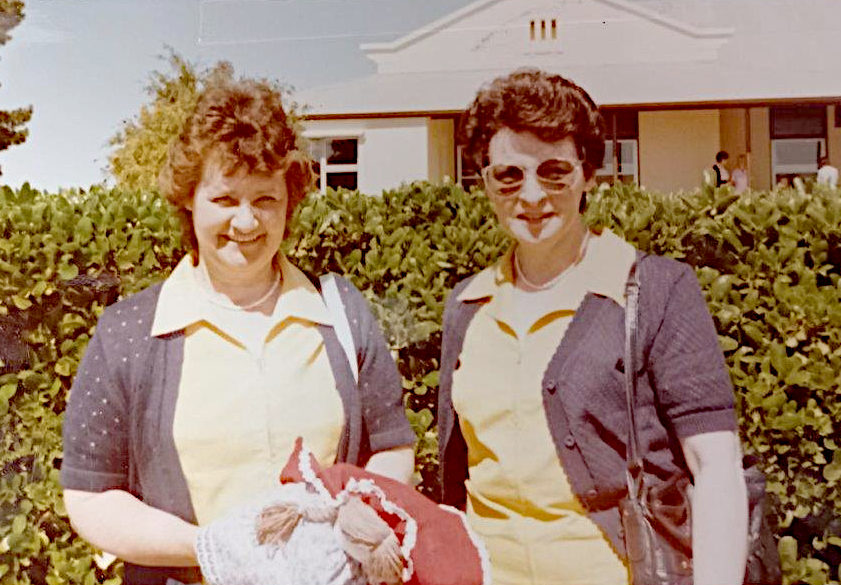 Dr. Doug Bowering had always consulted at his home, until the opening of the Eudunda Medical Centre in 1984.
The Hospital was involved the Jubilee 150 Celebrations by dressing up in period costumes, and a float was organised in the Eudunda Street Parade. The Eudunda Senior Citizen's Hostel singalong group voluntary workers Evonne Roocke, Kaylene Mosey, Maryanne Pfitzner and Joan Pfitzner organised a stage show comprising all local artists in the Light Hotel Entertainment Centre and was a sellout!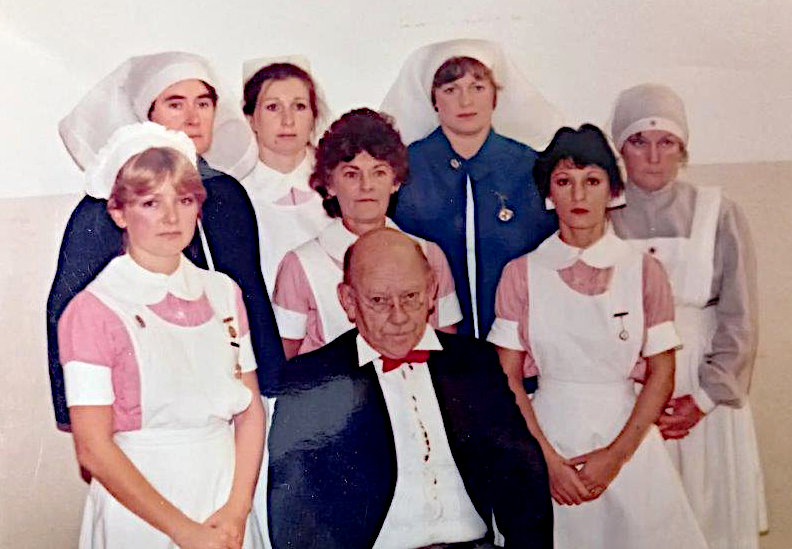 At the Reunion Day on September 27th 1986, the 'Light on the Hill' book was launched by author Wynnis Ruediger. Her daughter Jenny Schutz was a fellow researcher of this wonderful historical record of the Eudunda Hospital. The occasion was celebrated with an open afternoon where old acquaintences were renewed.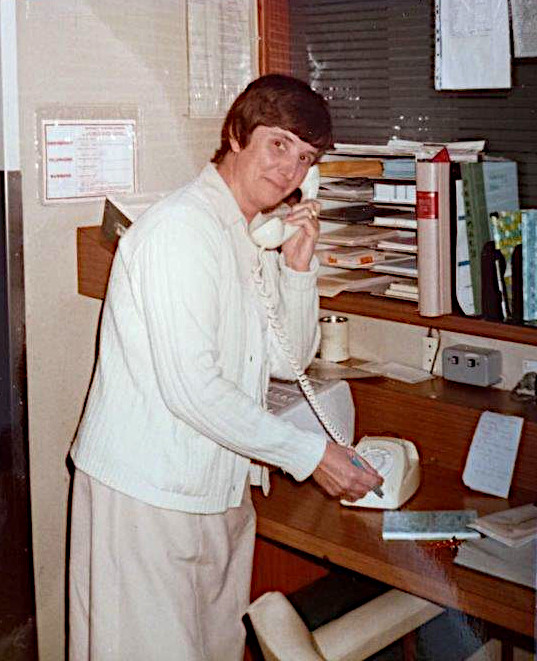 The Hospital was redeveloped to include Aged Care in the 1990's, but remained an acute hospital providing emergency services and medical admissions.

Eudunda Hospital Centenary Committee acknowledge and thank Jenny Schutz for permission to use excerpts from her mother's book "The Light on the Hill – by Wynnis J. Ruediger" for the history of Eudunda Hospital articles.
Eudunda Hospital
Celebrating 100 Years
Open Day – 9th Oct 2022
11am to 4pm
ALL WELCOME