Thanksgiving Service To Celebrate The Life Of Emilie Appelt (1852-1922) – 14th Aug 2022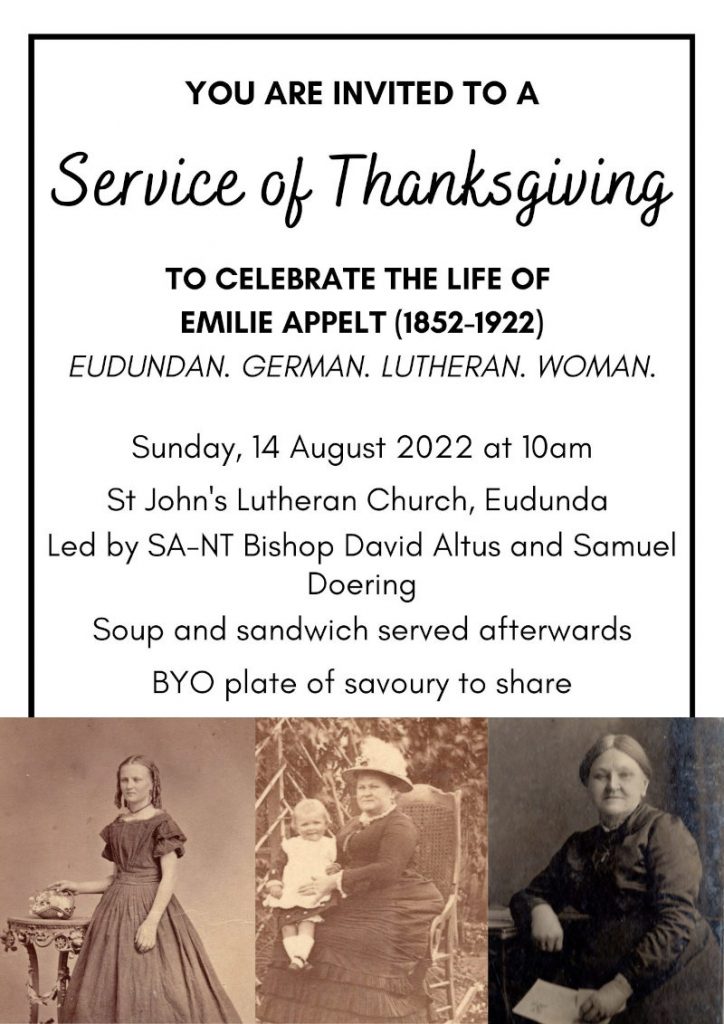 You are invited to celebrate the life of Emilie Appelt (1852-1922) at a special thanksgiving service led by SA-NT Bishop David Altus (a descendent of Emilie) and held at St. John's Lutheran Church, Eudunda, on 14 August 2022 at 10am.

The service will occur 100 years after Emilie's death, and will celebrate her extraordinary life of faith, community, and family, which was recently brought to light by the publication of her diaries by Samuel Doering in The Diary of Emilie Appelt: Eudundan. German. Lutheran. Woman. 1904-1914.

A soup and sandwich lunch will be held after the service. Soup will be provided, but please bring a plate of sandwiches to share.