Successful Trails AGM Held At Eudunda & Newsletter Includes Eudunda Participation.
The South Australian Recreation Trails Inc Board (SARTI) held a successful AGM and General Meeting at the Southern Saints Clubhouse.
Board members come from as far as Murray Bridge, Adelaide, Watervale and Clare and many between including Eudunda & Robertstown, representing the 300+ Kilometers of the trails and the many Loop and Spur trails, as well as many new – developing trails that are in various stages of planning and development.
The Board members love the venue, as it is large, quiet, comfortable and Deb from Kooky's Kafe and Katering put on a good meal for them before the meeting. Thanks Deb!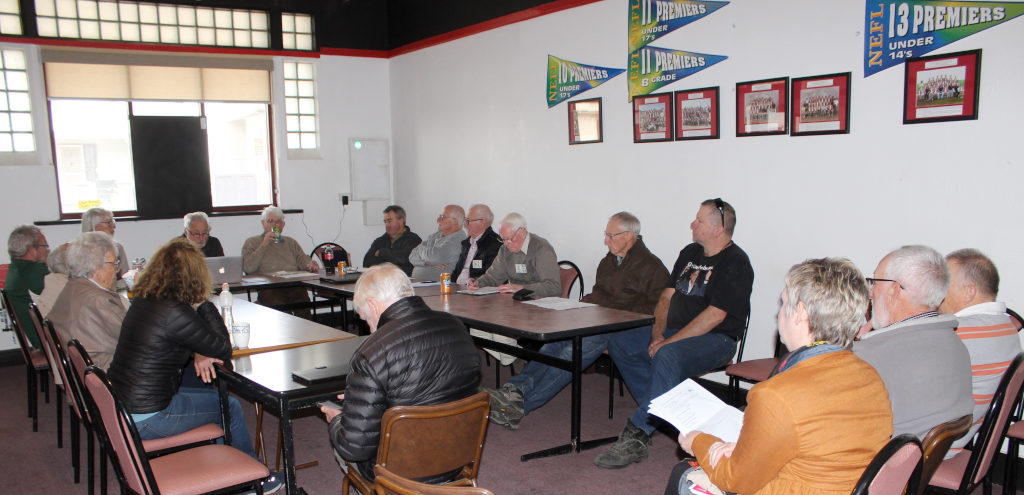 The South Australian Recreation Trails Inc (SARTI) provide a newsletter about the Lavender Federation Trail and Lavender Cycling Trail and the many loop and spur trails that they have developed or helped to develop across the state. Click the image below to have a read.
Naturally we in Southern Goyder love to see positive news of this area in the news and this is so in the latest issue of Footsteps.