Successful Opening of Eudunda Community Op Shop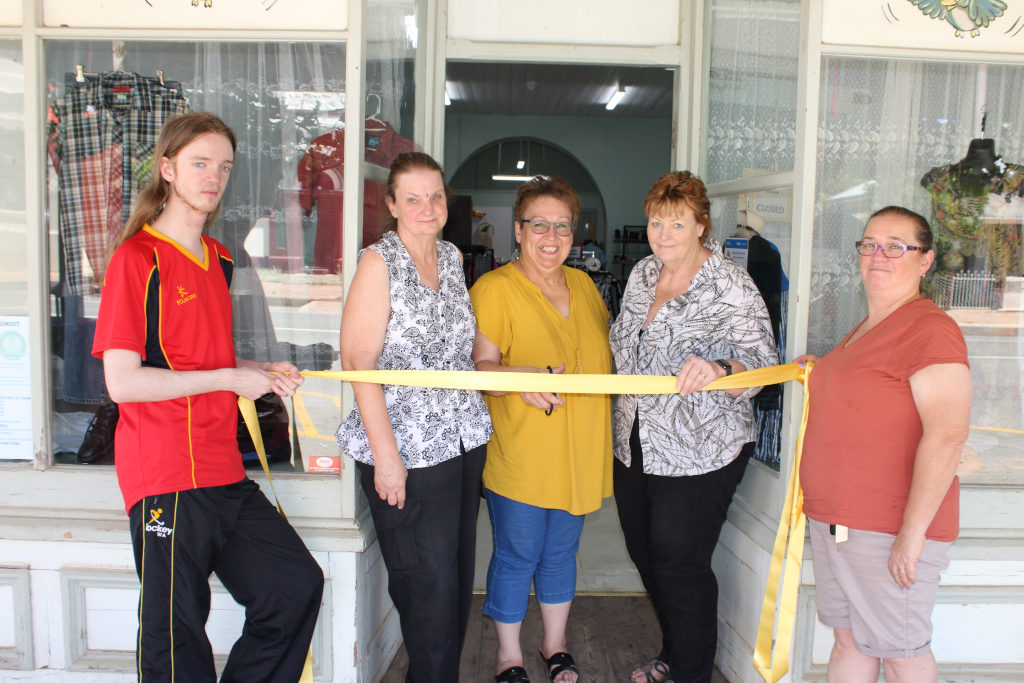 A great day was had by all, for both volunteers and bargain hunters at the Grand Opening of the Eudunda Community Op Shop on Wednesday 17th February 2021.
Eudunda Community, Business and Tourism (ECBAT) have taken over the management of the Op Shop after Carers' & Disability Link Barossa who had operated the shop form many years were unable to continue to do so. It will still be run by volunteers.
"Thank you to all who dropped in to wish us well, and we congratulate all those who found a bargain in the shop, it was a very successful day." said Coordinator Annie Wilson.
"I would like to thank all those who helped us to re-vamp the shop, it now has a bright airy open space feel about it, so anyone especially those with mobility issues should also be able to look at all sections of our range of goods. So thank you to all our families, relatives and friends for helping in those few short weeks we had to get things changed over and up and running, it was hard work and long hours, but we can see a great result. We also wish to thank Goyder Electrical for their fantastic support in many ways, including even on the day by supporting the opening with a Free BBQ.
"We are also delighted to have some of the volunteers from the previous "Carer's Link Op Shop" choose to continue volunteering for us. That they have continued on under ECBAT shows their dedication to the district and volunteerism. We do thank all the previous volunteers who have retired, you did a marvelous job over many years.
Volunteer Jenny Herriman, who was previously the Chair of the Eudunda Op Shop sub committee which ran the old shop, was very pleased with Opening Day,
"Many people who were unable to make the opening have told us they are coming in to support the shop and we have already, even on our first day had some marvelous donations from people. One large donation of many well kept items was especially moving, as they were donated by a long term resident of Eudunda who is moving to retirement in Adelaide. THANK YOU! and all the very best.
She has promised that she will be back often as she still has family living here in Eudunda."
Judy Partington, Eudunda Community, Business and Tourism (ECBAT) Chairperson was delighted to see the support of the community at the opening,
"The shop looks wonderful inside, it feels so much more open and bright and easy to move around,
"With ECBAT taking over the management, this means to the community that profits will be returned to the town for various projects, so let's get behind this community initiative and support the wonderful volunteers who will be giving thier time and effort to make this a success.
"You will in essence be investing in your own community, so we hope that you feel pride in coming into the shop and supporting it, and I ask that you promote the shop far and wide"

Judy Partington, Eudunda Community, Business and Tourism (ECBAT) Chairperson
"I also had great pleasure in introducing CarersSA Australia and the Carer Gateway, services that are coming to this district to support us. Thanks to Lee Wingate and Steve Wales for coming up and talking to people about thier services. They actually were kept quite busy."
Look out for a "Carers SA Gateway Information Session" coming soon to Eudunda.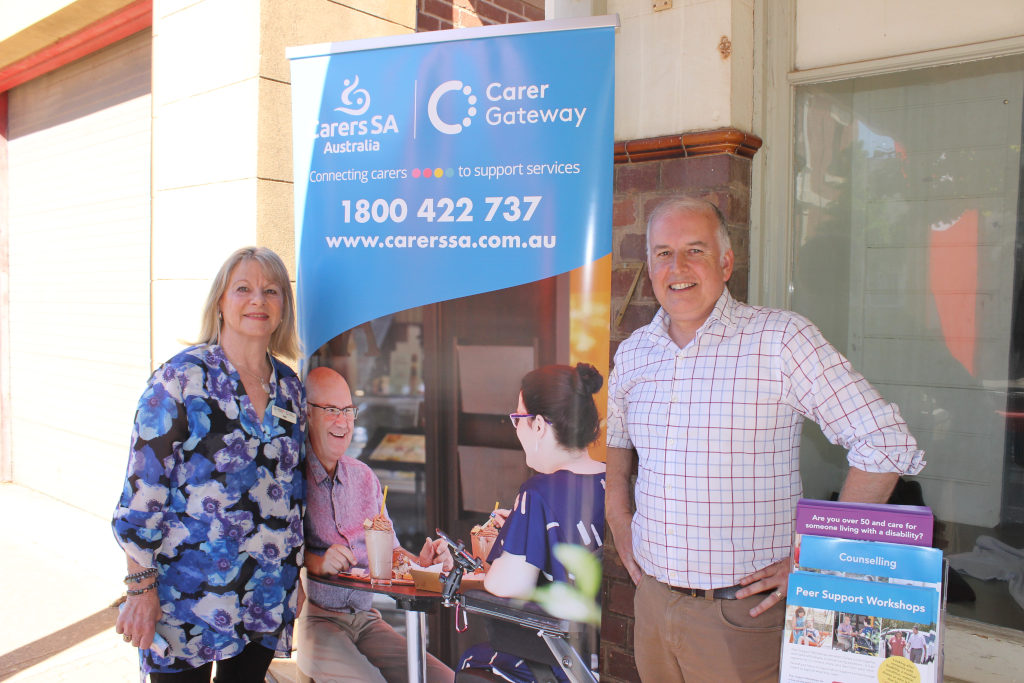 The Op Shop will be open every Wednesday, Thursday, Friday and Saturday from 10am to 2pm by volunteers.
Please don't forget to sign in on our COVID QR Code with your App or with paper form.
Keep Up to date with what is happening at
Website: opshop.eudunda.com
Facebook: @EudundaCommunityOpShop