Successful Eudunda SALA Opening Night Heralds Fantastic Art Exhibition For All This Coming Week.
EXHIBITION OPEN 4-13 AUGUST 10am – 4pm DAILY

Congratulations to 'The Friends of SALA Eudunda 2023 Orgainsing Committee' for once again this year excelled in putting on another great art event for our district.
With the theme of 'Flowering Impresssions' artists were give a chance to use many different media forms to match the theme, and it has to be said that we have a very talented community.
Starting off proceedings was MC for the night, Eudunda Area School, Claire Schiller in her role as School Captain.
Claire introduced Ali Eckermann (Regional Council of Goyder – Arts & Cultural Coordinator) who welcomed everyone on the night with acknowledgement to country, being the Ngaduri Country. Ali also congratulated the Ngaduri people on their successful native title determination a couple weeks ago. She also paid respect to their skill as original artists and connection to land.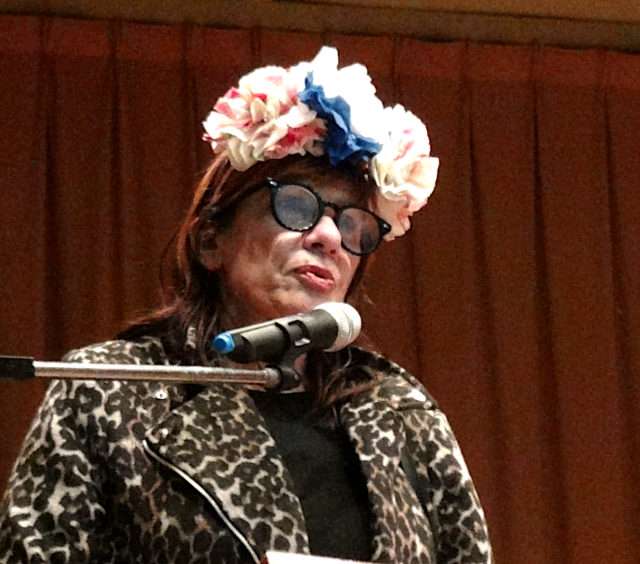 Next Claire spoke of the Friends of SALA Eudunda, thanking the main organisers,
"Margaret Doecke, Jim & Ronda Dunstan, Julie Mathews, Sarah Connor. "
It should be noted that additional members and helpers Samuel Doering. Ali Eckermann, Deb Koodrin, Matthew & Daniel Conner, Elizabeth Young & Jazzy and Claire helped contribute to make the final steps of the event a success.
Claire continued,
"The event has been funded by the Regional Council of Goyder & Country Arts SA in partnership."
She spoke of the success of last year's event and winners. Our judge has come up from Adelaide to do the judging. She mentioned the many categories and of the Schools participating, as well as artist workshops.
Introduced Eudunda's Citizen of the Year 2023, Deb Koodrin Claire also mentioned that Deb is the Chairperson of the Eudunda Hall & Catering Committee who were responsible for gaining ward funding to allow the installation of the picture hanging rails around the hall.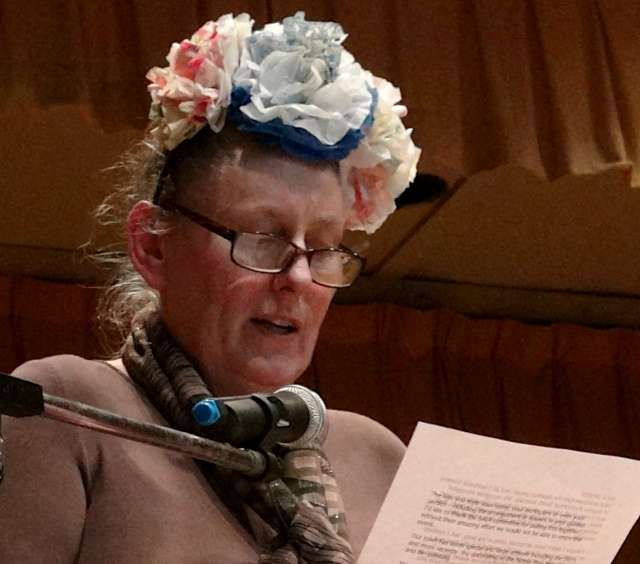 Deb Koodrin introduced herself as thinking she did not have an artistic bone in her body,
"But realised afterward that I do in the food I create and the way I present it as the owner of Kookies Kafe & Katering."
"I thank everyone for coming out tonight"
Deb gave a brief history of SALA, which started in 1998 and how it has grown so successfully.
"We have many virant and talented people living in our community showcasing their artworks here tonight."
Our town has examples of large art works ranging from the Eudunda Silo Art, and more recently Stobie Poles and Bin painting. Deb invited everyone to enjoy the art work displays during the week.
Next Claire introduced the very patient and well behaved Eudunda's St. John's Lutheran Primary School Choir to entertain us.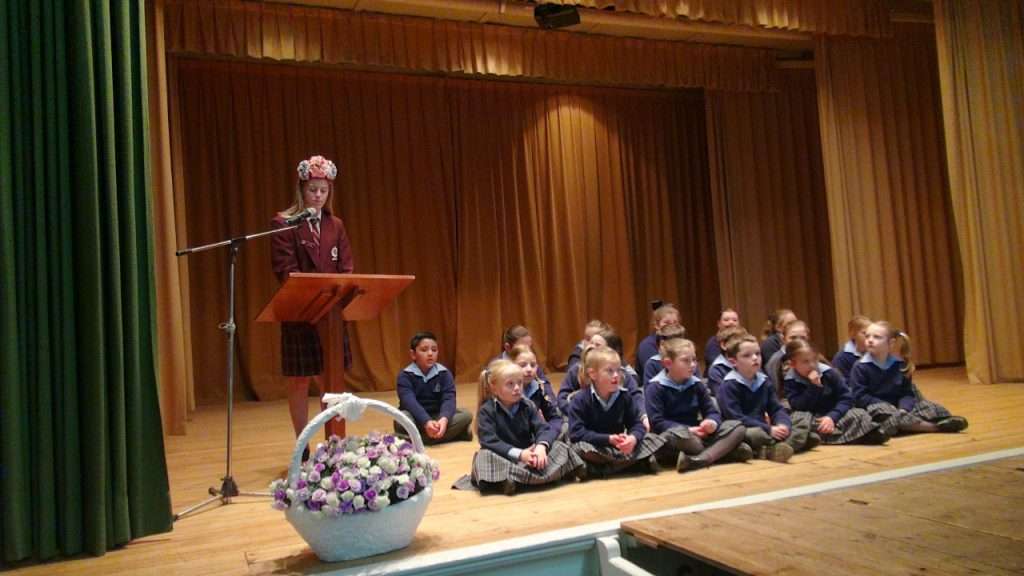 They started with some warm up vocal gymnastics which involved the Choir and the audience, much to parents amusement. The Choir treated everyone to two lively and great rendtions, 'Advance Australia Fair' and 'I Like the Flowers'. They received a resounding applause for their efforts.
Claire invited all to enjoy the works and asked Margaret Doecke to explain how the raffle would work and that it might take a while to complete as there were a lot of prizes.
Margaret concluded with congratulating Claire on what a great job she had done tonight and the audience responded with a resounding round of applause.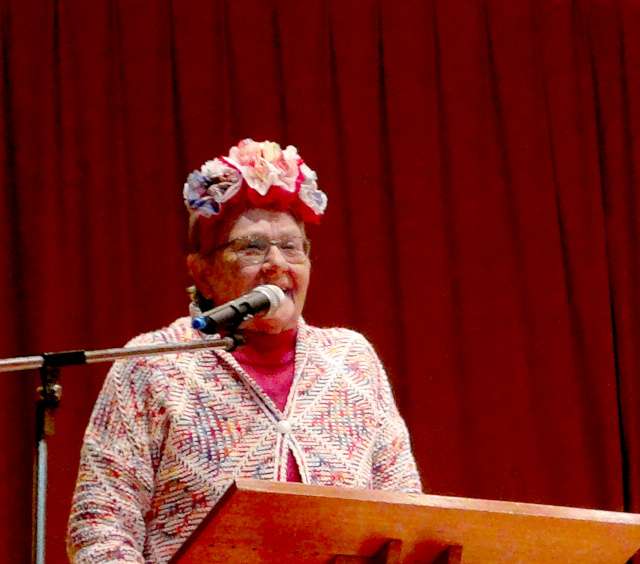 Eudunda District Hall – 30 Bruce Street, Eudunda
Vote for PEOPLES CHOICE award
JUDGES CATEGORY Awards plus Wheelie Bin Award Winner announced Sun 13th Aug at 2pm
Selected artworks will be for sale by local artists

This is an All Ages event and opportunity
Presented by Friends of Sala Eudunda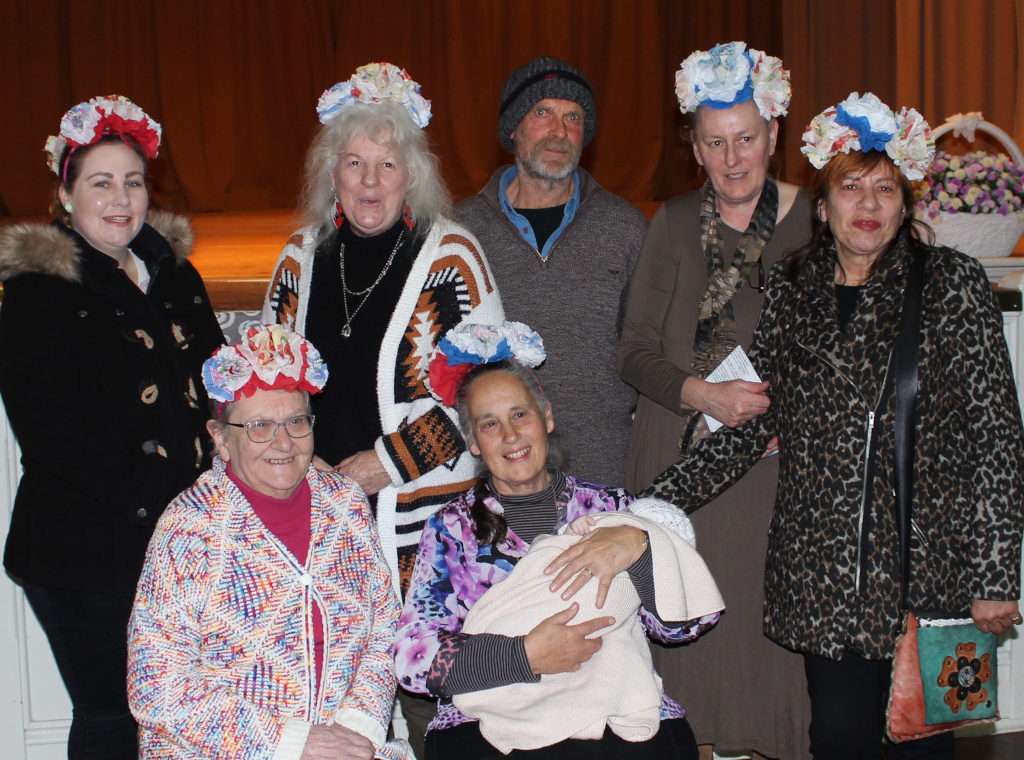 Further info – Margaret on 08 8581 1663 or 0458 900 655
or visit Country Fabrics in the Main Street of Eudunda to catch up with Margaret (during business hours) or
Julie Mathews on 0427 749 729 or
Ali Ekermann on 0429 917 227