Submissions Open – Select Committee On Land Access in SA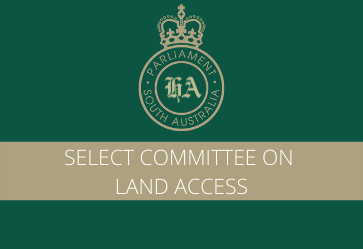 Attention all land holders this involves you!
The Parliament of South Australia – Select Committee inquiring into land access regimes as they relate to mining and mining exploration is now taking public submissions.
Very briefly there are six main areas of review including land access relating to mining, operations of the Department for Energy and Mining, interstate and overseas access, administrative and legislative options, Measures for a best practice model, and any other related matter.
You can read the details on the website
SUBMISSIONS OPEN-SELECT COMMITTEE ON LAND ACCESS

Any person or organisation wishing to make a submission to the Committee is invited to do so by COB Friday 30 April 2021.
More details are available online.
Thanks to one of our readers for pointing out this important issue.