Stubby Holder Promoting Eudunda's Silo Art Available In Selected Shops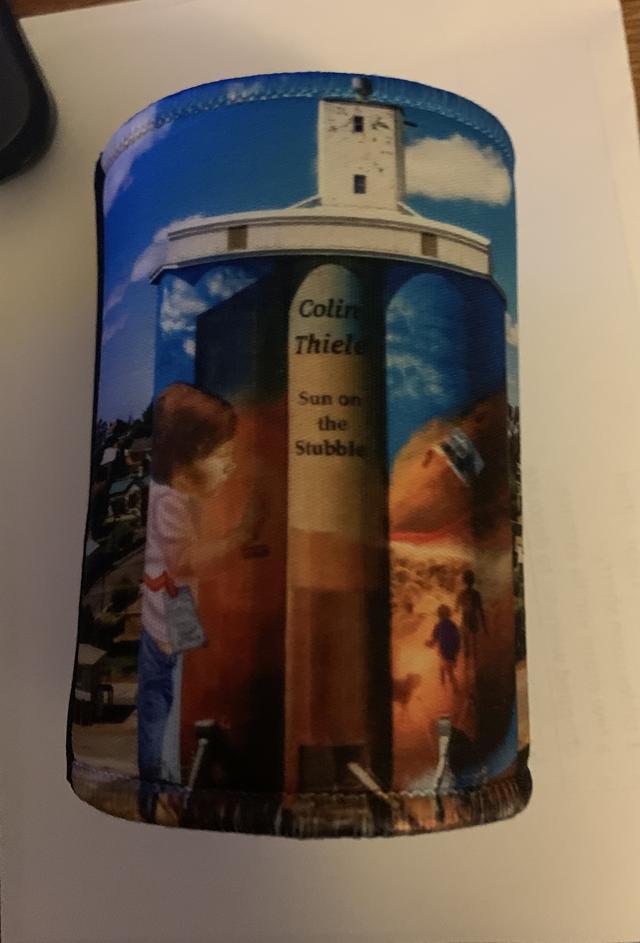 They will be a 'Unique' Father's Day, Birthday or Christmas Present
The Stubby holder depicts the Mural well and the image is fully wrapped around the item….with "Eudunda South Australia" down the side.
Check more photos of the Stubby Holder here… (ECBAT website)
The Stubby Holders are available for purchase for $10 and are currently available from David at "The Light Hotel" on the corner of 1 Bruce Street, Eudunda.
For those unable to come visit Eudunda but would still like to purchase these unique stubby holders the Eudunda Post Office also stocks them and will for an additional 'Post and Pack' send them to you, ring Dani or Rob on (08) 8581 1149. They estimate the P&P cost about $9.55 (for under 10 units), phone to get postage sorted out.
We predict they will go fairly quickly once people realise they are available as they will be a great 'unique' Birthday or Christmas Present.
We have heard that the stubbie holders will soon be available in other Eudunda locations and that a second order has already been placed for more stubbie holders and that a sticker is also being arranged as well.
For anyone stopping to have a look at the Silo Art.
Please note that there is off street carparking available on Railway Pde, with a short stroll to the Silos. The car park has been designed to be able to accommodate RV's and Buses s well as cars.
#Art #SiloArt #Eudunda