St Peters Lutheran Church Bower March Service Celebrates Repainting Of Roof
St Peters Lutheran Church Bower Annual Community Church Service held on the 12th March 2023 enabled attendees to celebrate the repainting of the Church roof, which was funded by a grant from Mid-Murray Council.
The Annual Community Church Service was held at St Peters Lutheran Church Bower on Sunday 12 March 2023 at 2pm preceded by a lunch in the Sunday School rooms at 12 noon.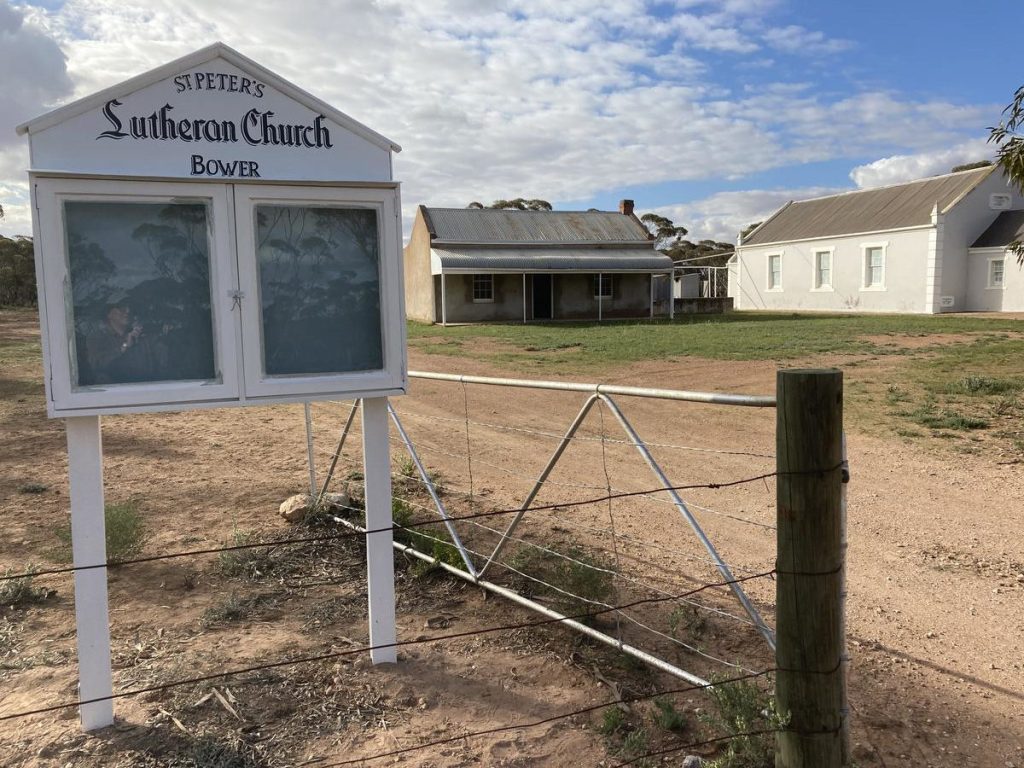 Approximately 50 people connected with the church as local residents, relatives of past residents and other interested friends of the church from Renmark, Adelaide and other places attended the service.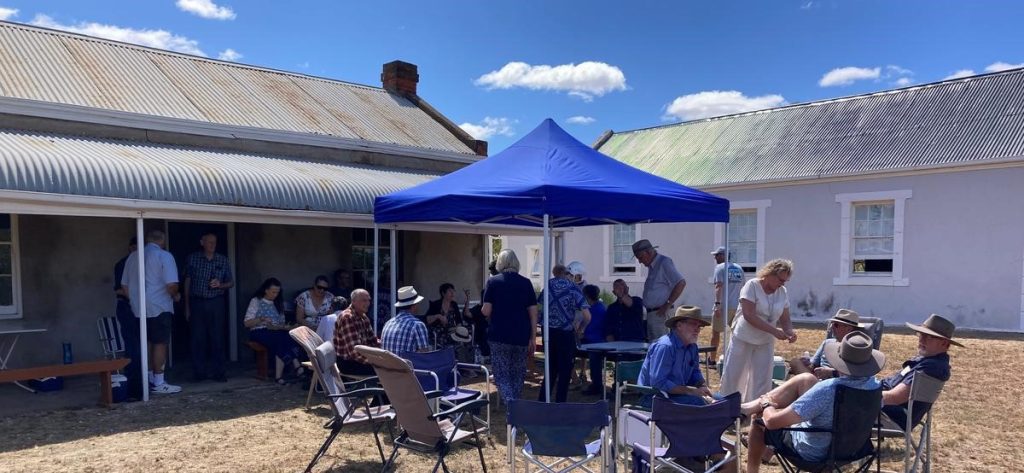 The service was led by Mel Zerner with Pastor Geoff Kuchel delivering the sermon and Pam Kleinig playing the historical pedal organ.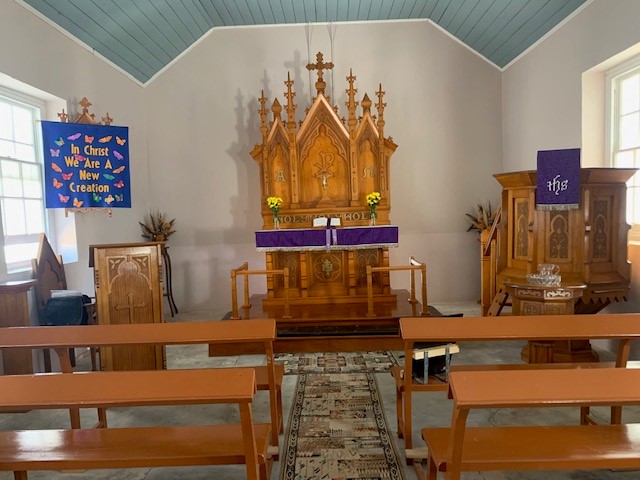 The day was significant in that the repainting of the roof in the week before the service, was celebrated with enthusiastic singing. The roof had previously been painted in 1990, some 33 years ago, so it now looks like it will last another 30 years.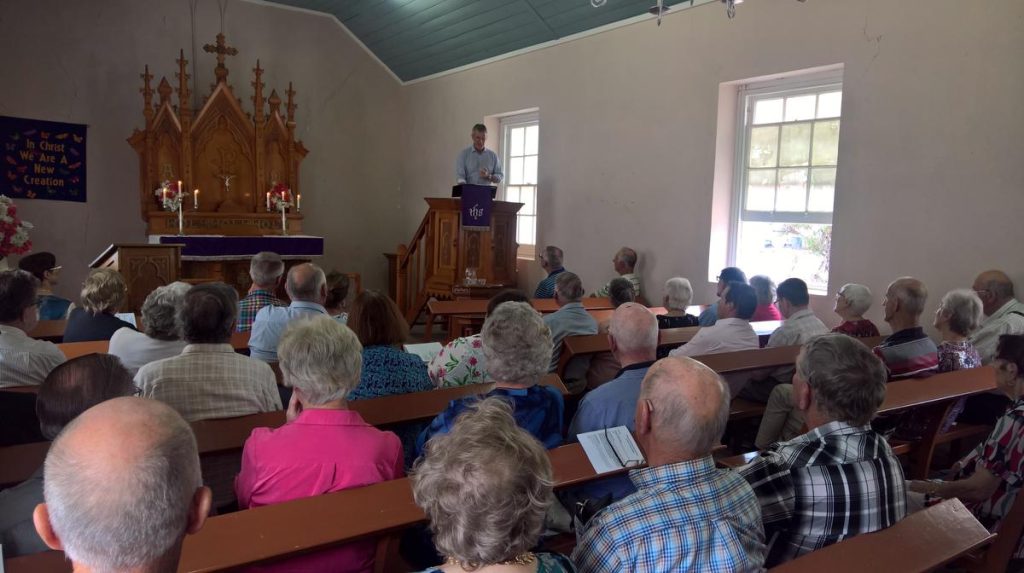 The cost of painting was $5494.50, and this was funded by a Small Community Grant of $2000 from the Mid-Murray Council and the remainder from generous donations from supporters and friends of Bower Church. A big thank you to Mid-Murray Council for supporting small communities such as Bower to preserve significant landmarks of historical significance in the area. The coordinator of the church service and maintenance projects, Mel Zerner announced after the service that the next major project is to paint the church outside walls and windows to complete the renovation of the church.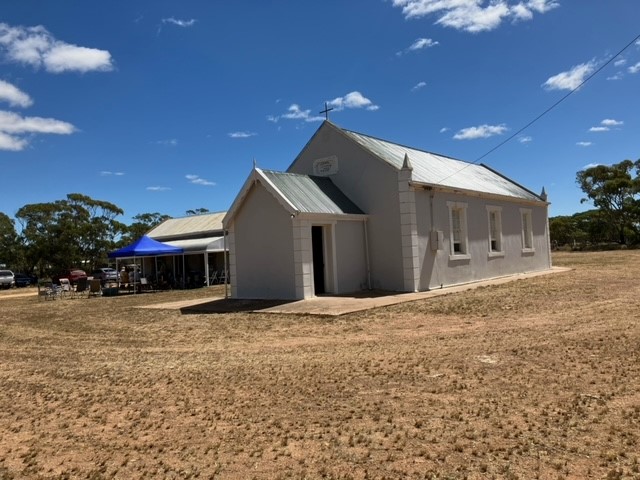 Relatives of previous local residents of the Zander family also celebrated the arrival of their grandfather Johann Zander in Australia in 1872 by placing a commemoration plaque on his gravesite in the St Peters Church cemetery before the commencement of the service. There is a great amount of interest in the history of Bower through regular visits to the 2 cemeteries by relatives of past residents and other people with historical interests. There have been 2 burials in the cemetery in the past 9 months.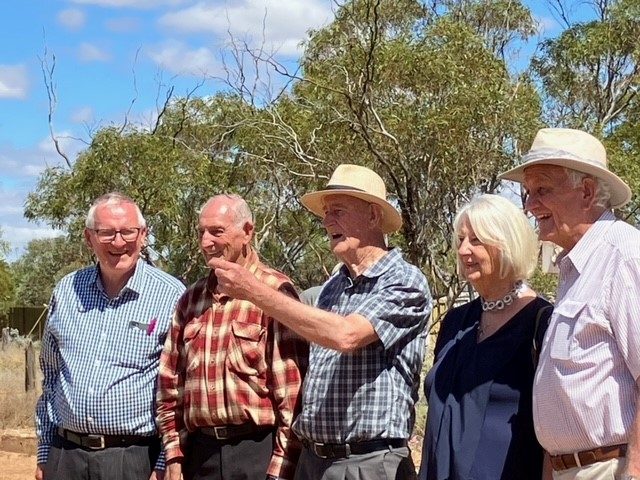 The friends of the St Peters Lutheran Church Bower look forward to maintaining and using the church and the cemetery for church services, burials and family reunions for many years to come.