St. John's School Students Play Lawn Bowls At The Eudunda Bowling Club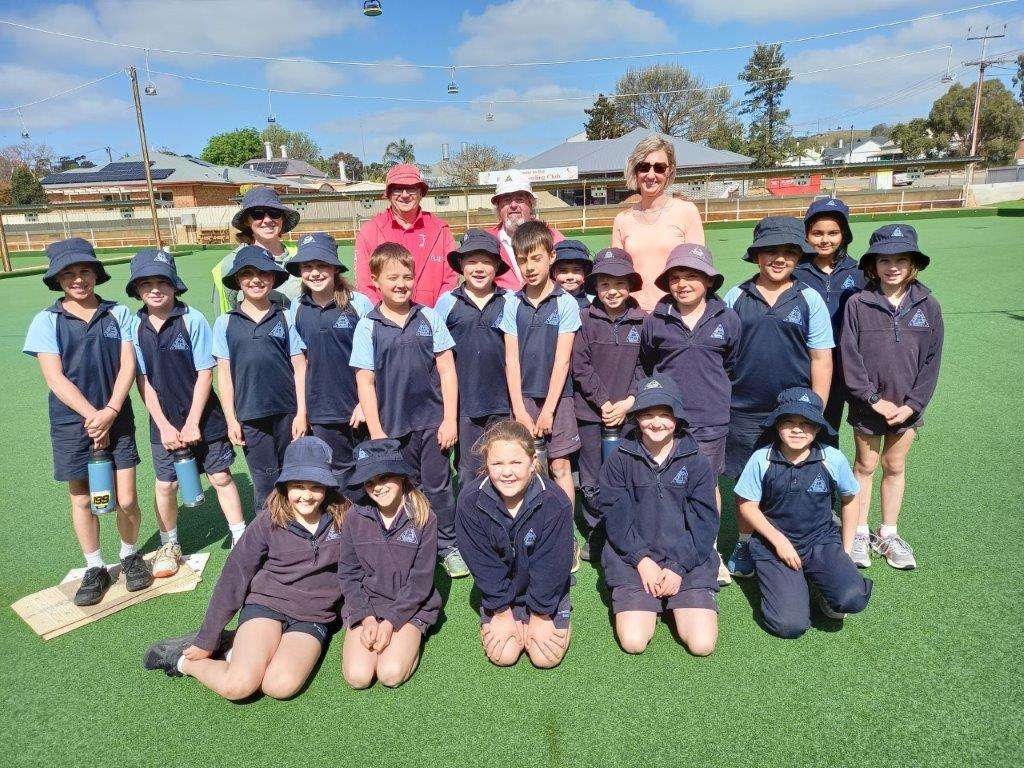 Last week St. John's students began a four-week program in their sport's curriculum of learning to play lawn bowls.
Physical Education teacher Jo Summerton and parent helper Carly Boxall walked the Year 3/4 class, then the Year 5/6 class to the Eudunda Bowling Club for the first session with club coach Chris Jones, assisted by President Mally Schutz.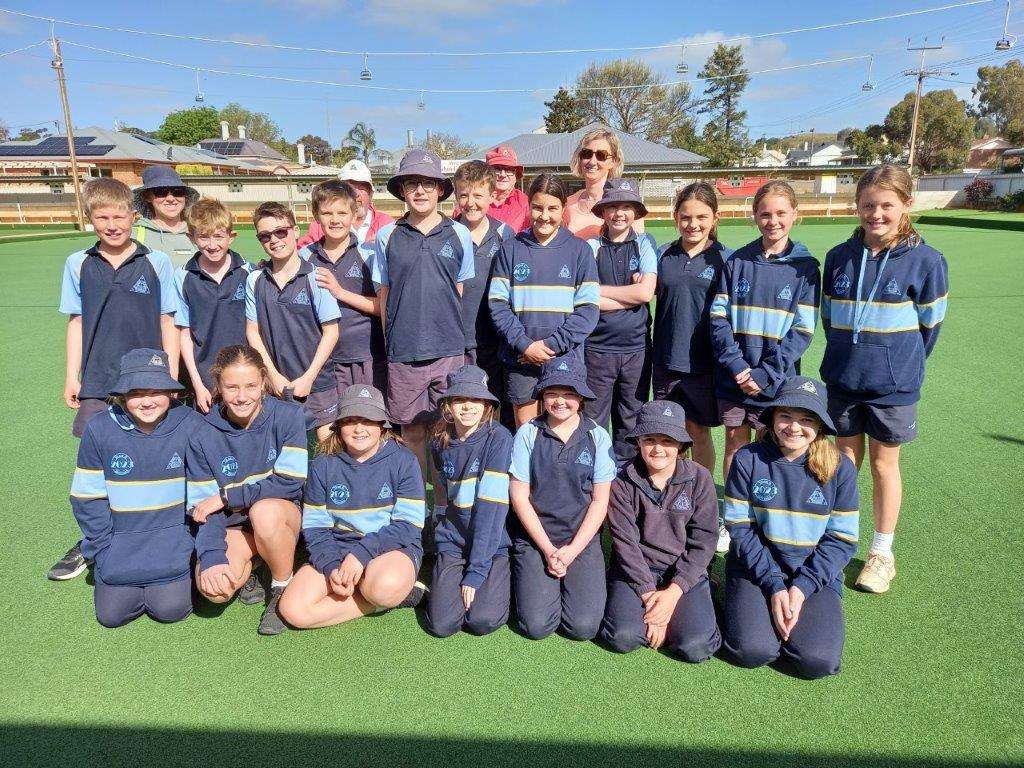 The students enjoyed learning the way to hold the bowl and about the curve of the bias.
The fun part at the end of the session was forming a large circle around the green and bowling their bowls at their target in the centre – the teacher, coach and helpers!