Southern Goyder – FREE BUS To Copper & Stone Music Fest Burra – 16th Sept 2023
Regional Council of Goyder & Revive the Regions With Music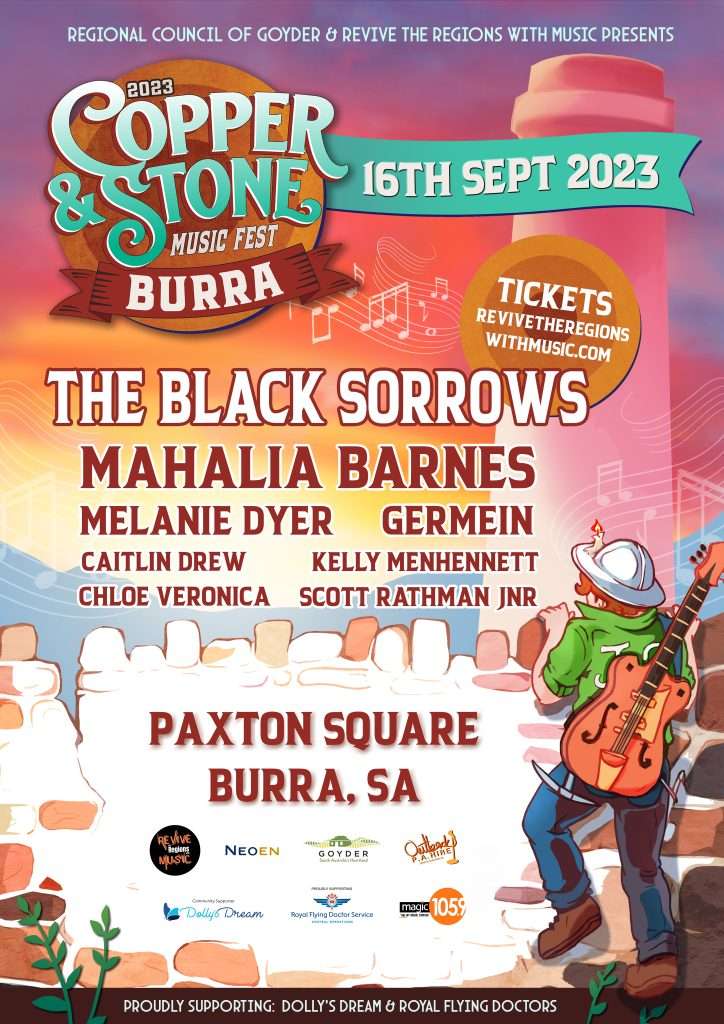 16th September 2023
Paxton Square, Burra SA
Join us for an incredible afternoon and evening of live music at the Copper & Stone Music Fest.
Featuring The Black Sorrows and Mahalia Barnes, plus Melanie Dyer and last years crowd favourites Germein, plus many great local acts, all located at the beautiful Paxton Square in Burra on Saturday 16th September.
Take the FREE bus!
There is a FREE bus service available for Goyder Residents, with pick up locations:
BOOKINGS ESSENTIAL. Book a seat by calling
Regional Council of Goyder on 88920100.
The Black Sorrows
Mahalia Barnes
Melanie Dyer
Germein
Caitlin Drew
Kelly Menhennett
Chloe Veronica
Scott Rathman Jnr