South Australia Food, Beverage and Technology Trade Show 2021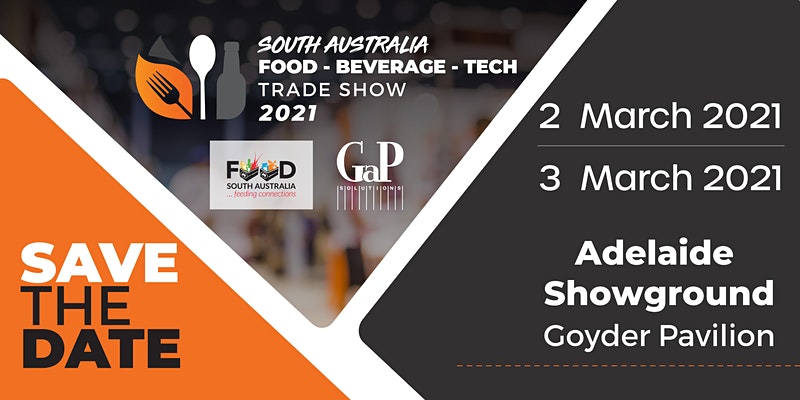 Farmers, thinking of how you might be able to diversify, need ideas and a place to ask questions from the suppliers, this could suit you and it's free.
This one-stop trade show for state and national buyers and decision-makers will be held 2 – 3 March 2021.
Hosted by Food SA and GaP Solutions, this exhibition will showcase South Australian products, systems and equipment for retail, wholesale, food service, petrol and convenience, and institution channels.