Severe Storm Hits The District
Heavy rain, Thunder, Lightening and a Hailstorm had Eudunda and district residents taking cover and grabbing for cameras to take photos and videos.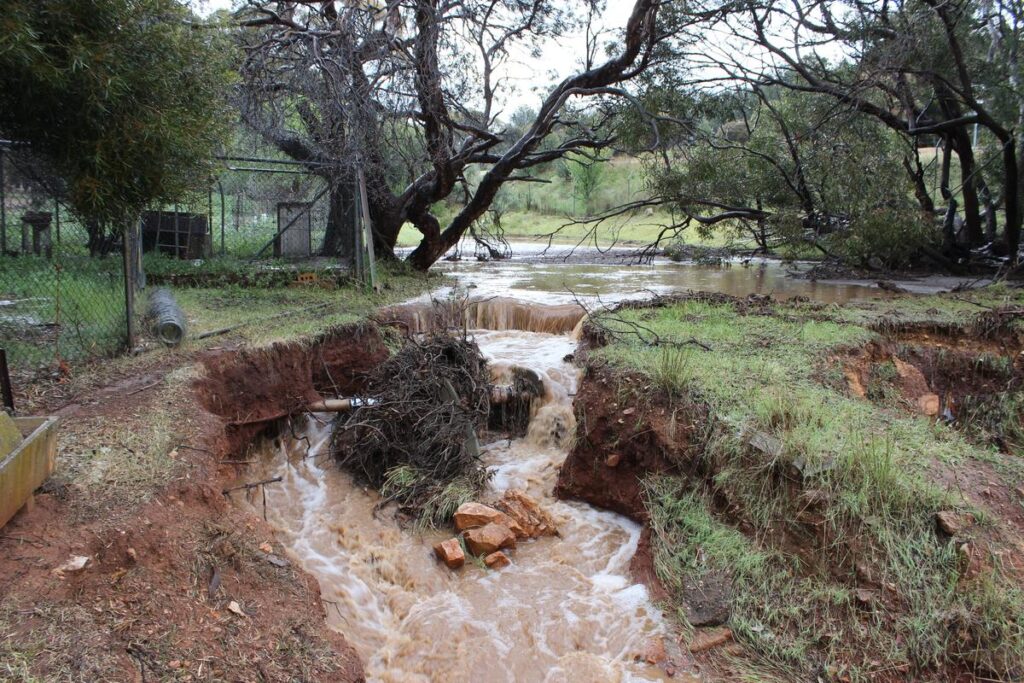 The storm was quite strong, a main feature being hail up to a centimeter in size and lots of it coming down continuously for making one heck of a din on the roof. and a sight to behold with some areas looking more like it had snow carpeting certain areas, and covering roofs.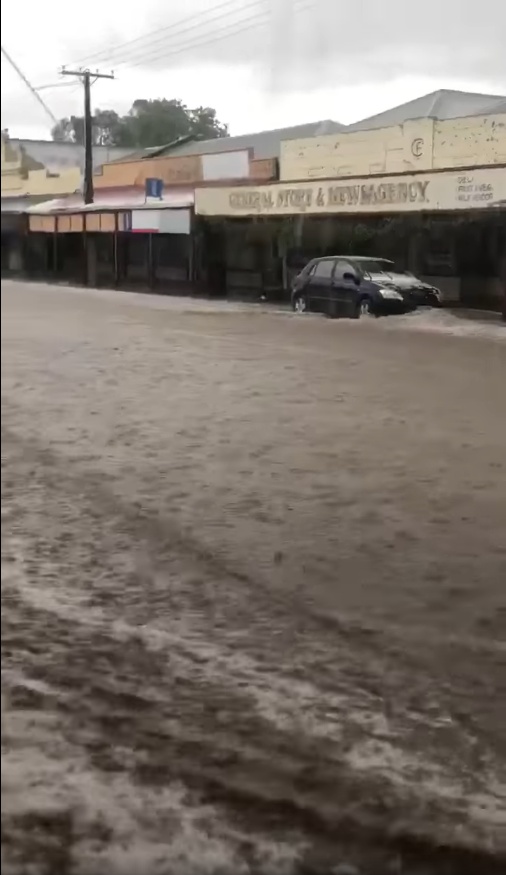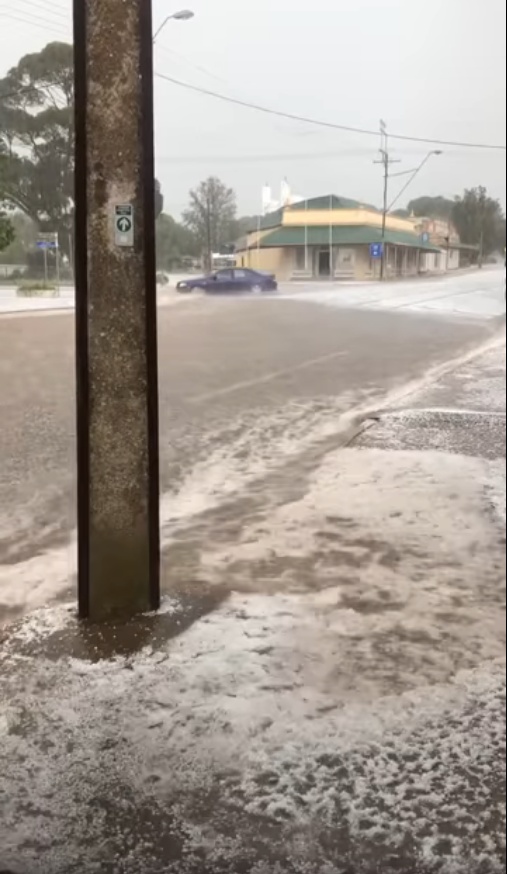 The hail soon filled the gutters and caused the rain to spill over and into business premises and houses. Some affected quite badly, with reports they have had to close, although this is not confirmed.
The storm lasted about half an hour, and reports of the amount received range from a few millimeters up to 35 millimeters . The path appears to have been quite narrow, as little rain was had up North toward Point Pass, and South at Dutton, and also out East where the effect out there is the natural flow of our hills water, pooling together into the big deep creeks that rarely see water flow, but when they do they become dangerous beasts.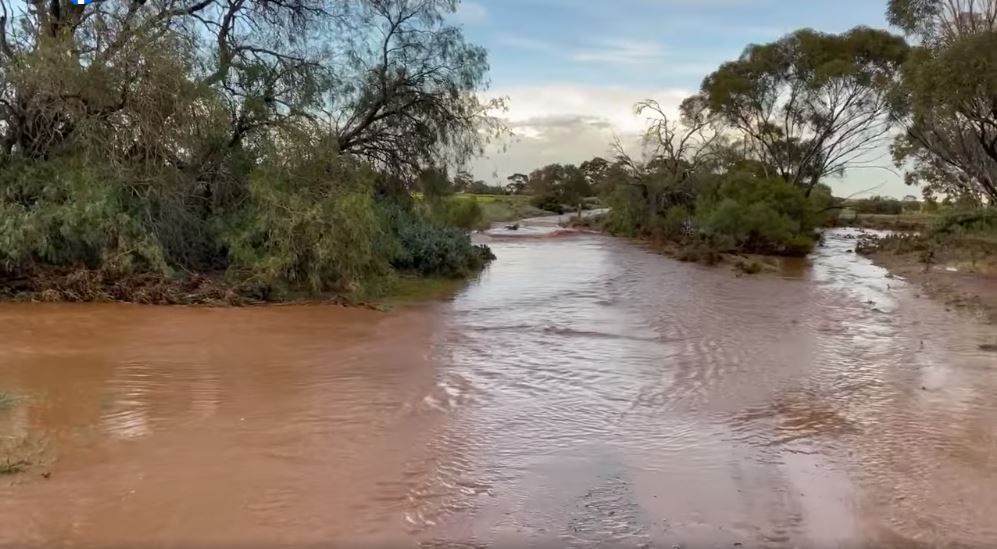 It was amazing to find pockets of hail many hours later, right into the night in fact there was one report of a resident still finding hail in thier garden in the morning. What was quite peculiar was that at the time of the storm it did not feel that cold.
Lots of work was needed in mopping up and clearing away debris once the storm had past. Some roads have been damaged and it has been reported that the Regional Council of Goyder graders have been busy the next morning.
Susan Moore shared a photo of the flooding at the intersection of Smith Road and Eudunda to Truro Road, with the flood water coming down Smith Road and Narcoota Creek pooling on the roadway.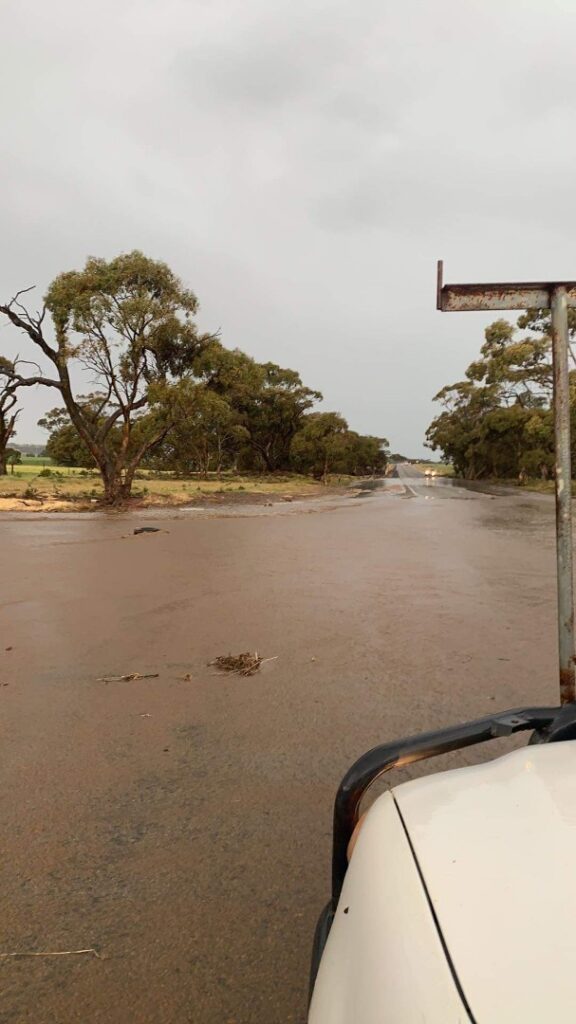 The Eudunda Bowling Club greens also were flooded (Photo taken a few hours later)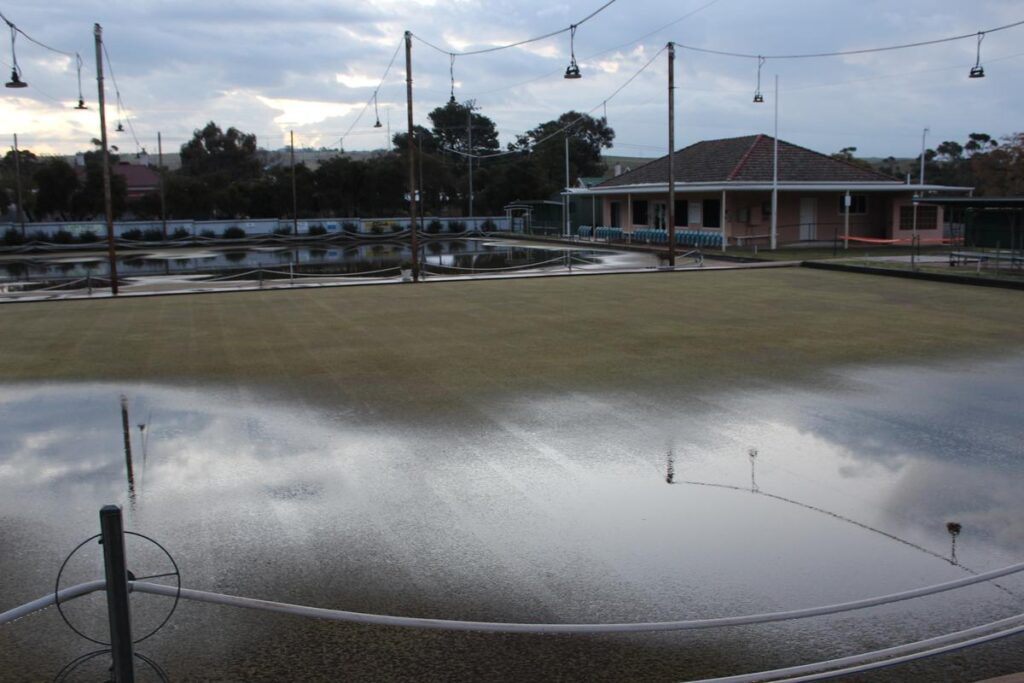 There are photos online of other areas near Kapunda and in the Adelaide area that also had extreme hail.