Santa's Magic Cave 2020 – Eudunda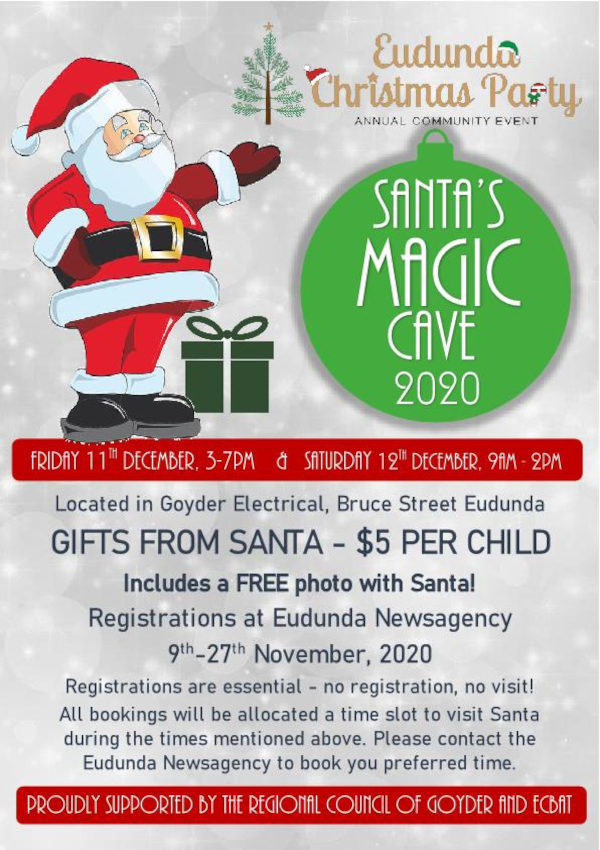 Although the Eudunda Christmas Street Party ladies have a great plan to bring some Christmas Cheer to the children of the region.
Santa's Magic Cave,
Children – come along to see Santa.
Registrations are open until 27th November,
You can register at the Eudunda Newsagency
Santa is visiting 11th and 12th December. 
Click to read the full letter from the Street Party Ladies (on ECBAT website)
Also check out the
'Light up Christmas 2020 – Southern Goyder Regional Competition' (on ECBAT website)
The Eudunda Christmas Street Party ladies are a Sub-Committee of the Eudunda Community, Business and Tourism (ECBAT)