Rough Weather Made A Tough Weekend Of Motorcycle Action In Eudunda For Hardi 24 Hour 2023
The Hardi 24 Hour returned to Eudunda & District this year and is our region's largest bi-annual event, with thousands of people participating in some way. This year was in a slightly different format with it being held over 3 days, from the 7th to 9th of July 2023.
The 24 Hour has always been renound as a tough event and 2023 was indeed a very tough event this year for different reasons for all riders, committee and those at controls and supporters, to start with as high winds challenged everyone. Indeed some competitors found the challenge too much and retired at various points during the night, exhausted from the challenge. There were of course many other challenges which challenged riders. Fortunately Sunday saw the weather being much more kind.
Looking at how tough the event was; of the 31 Sidecars entered only 11 were to cross the finish line 24 hours later and for the Solos 69 returned with 37 recording a DNF of the event.
To finish the event is the main ambition for most of the riders, although always the 'Expert Class' had much higher ambitions, that they might win the event, if not outright, then in their class.
Congratulations to those who came away with podium positions in Open Sidecar and Open Solo in the HARDI 24 Hour Trial 2023! We also congratulate every Solo and Sidecar Rider & Passenger competitors who finished the 24 hour, a massive achievement in endurance, stamina, planning, skills and a good dose of luck. Condolences to all who retired early, we hope to see everyone again next year at Kapunda for the 100th 24 Hour.
Click for the Hardi 24 Hour Trial 2023 Full Results
OPEN SOLO
Position | Bike Number / Rider / Points
1st #83 Cooper Sheidow 22095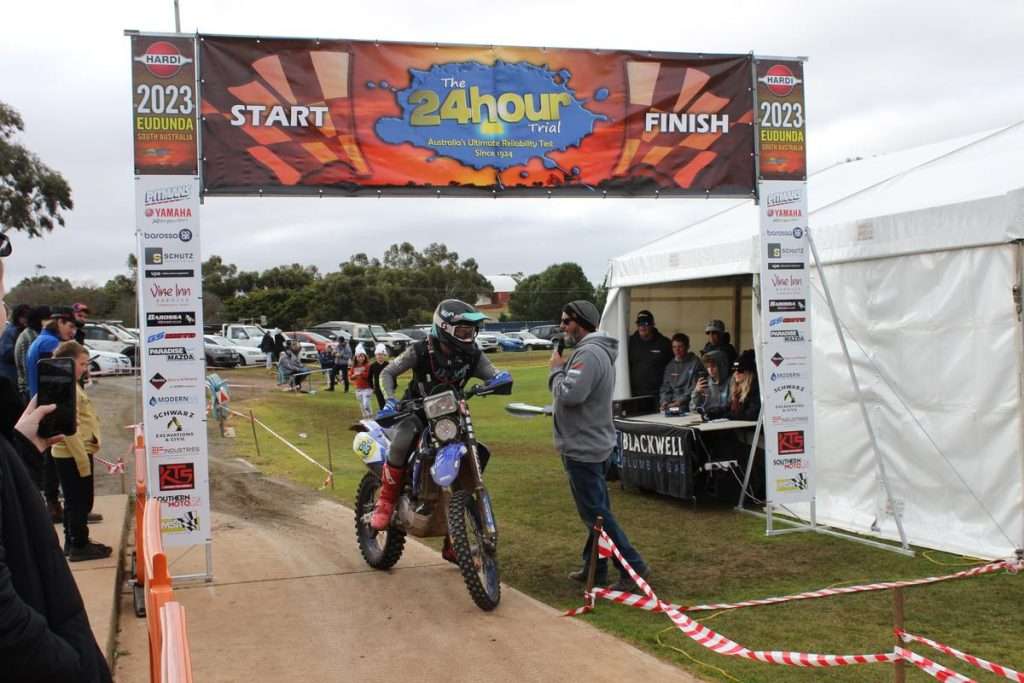 2nd #79 Sean Thoup +1189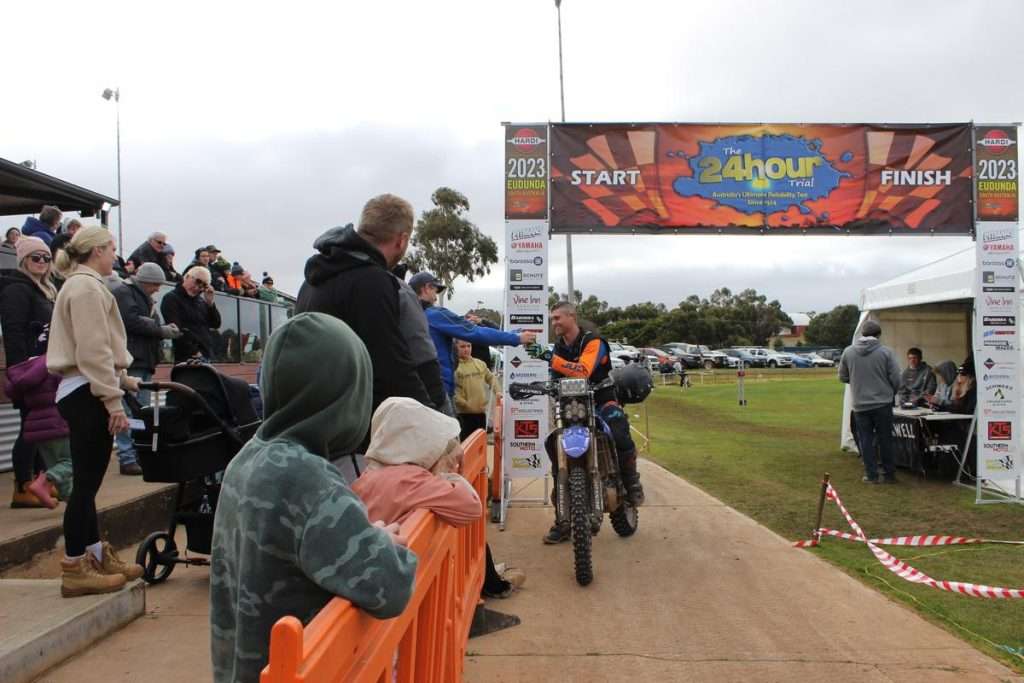 3rd #90 Jamie Banks +1268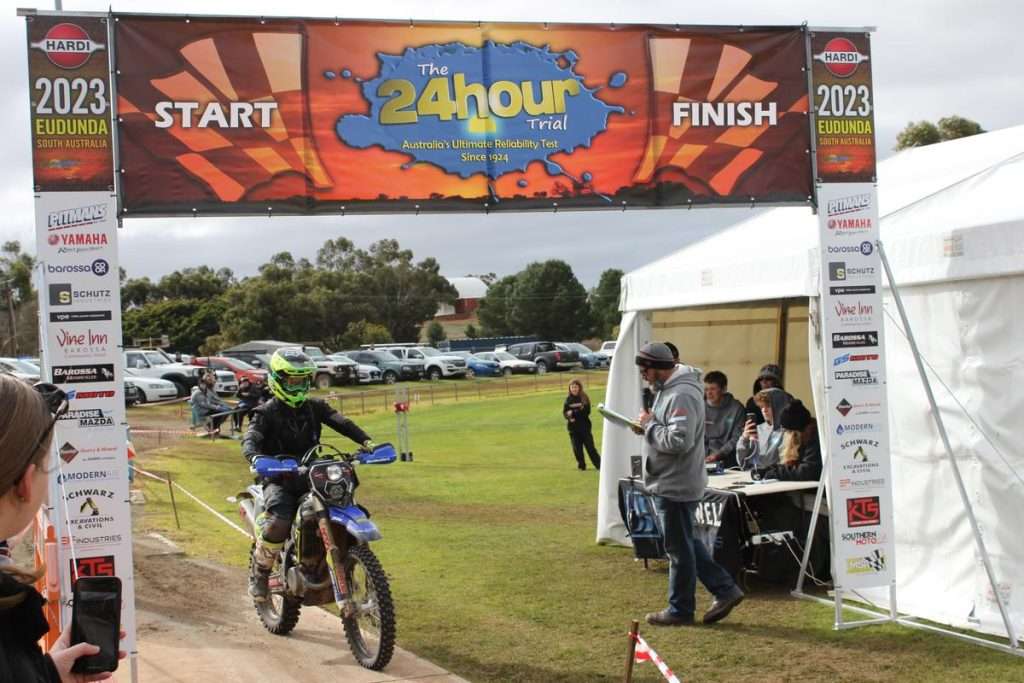 OPEN SIDECAR
Position | Bike Number / Rider & Passenger / Points
1st #6 Shane 'Crash' Schiller / Steven 'Stiff' Doecke 26094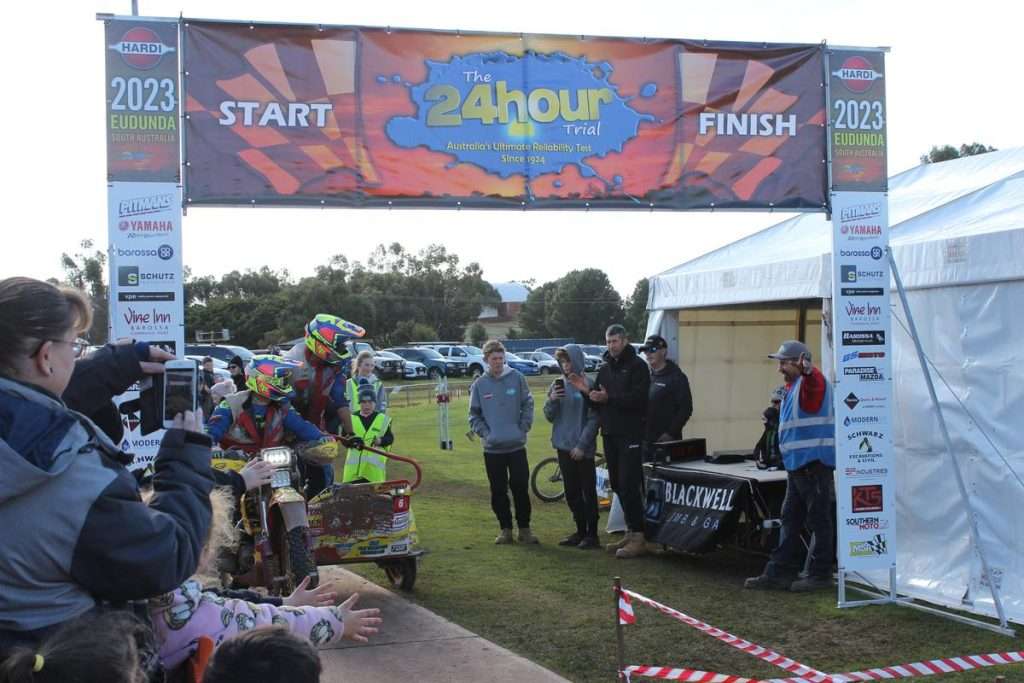 2nd #8 Sam Hutchesson / Max Hutchesson +11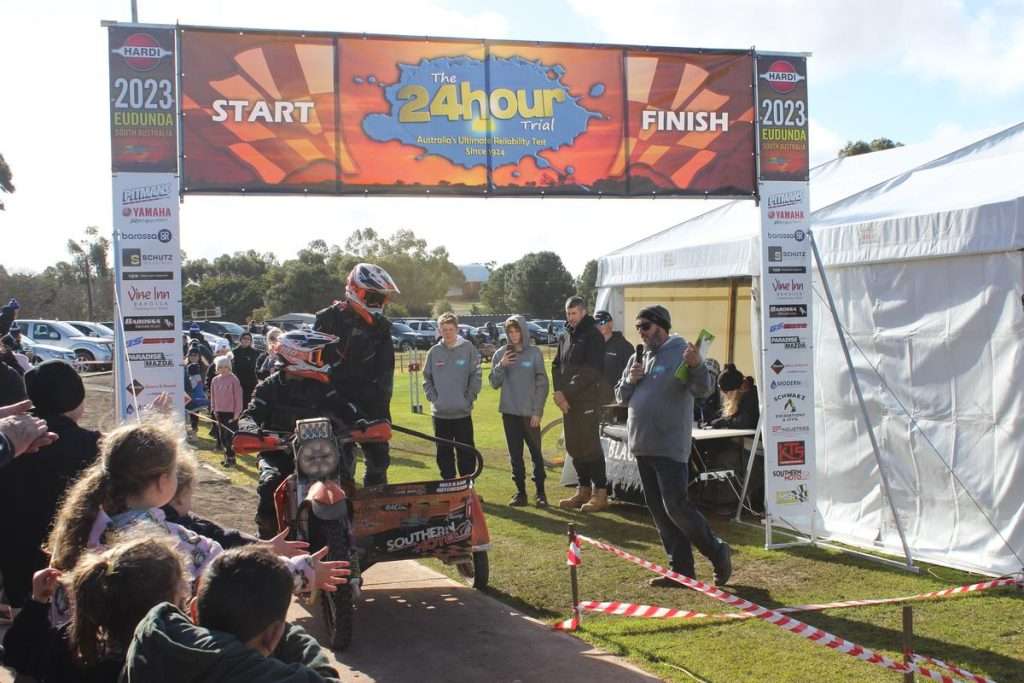 3rd #4 Bradley Manuel / Ash Ball +896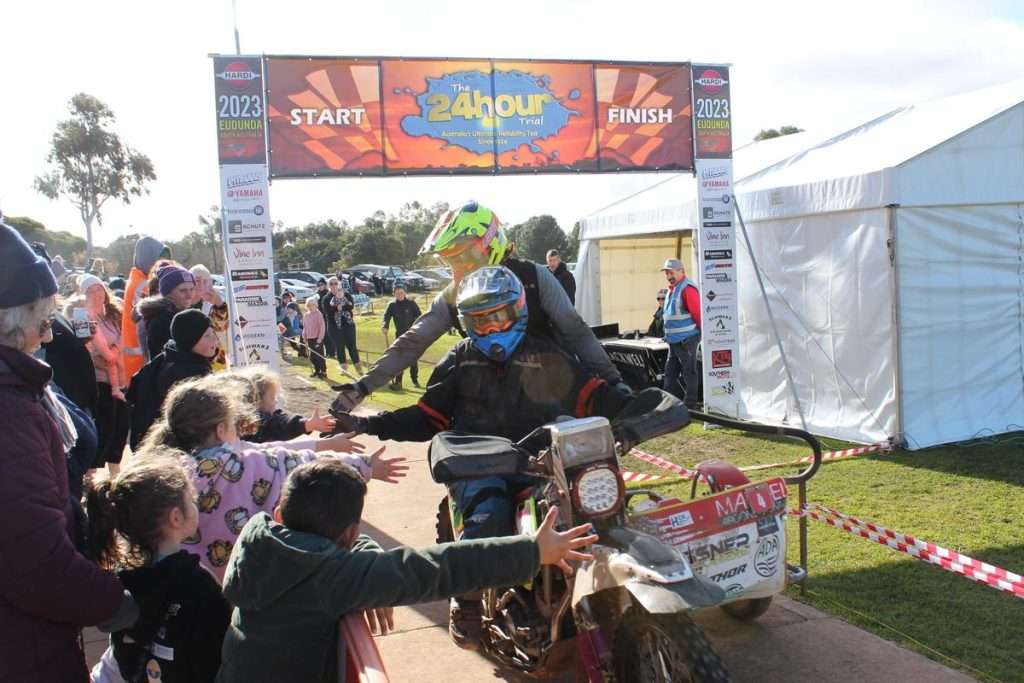 2023 24 Hour Reliabilty Trial Videos
2023 24 Hour Reliabilty Trial | Streaksville1, 3 and a half minutes of high Sidecar action.
And please enjoy this humourous 13 minute YouTube video:
'Experiencing the Legendary HARDI 24 Hour Reliability Trial | Outback Escape'
The Hardi 24 Hour Organising Committee say "Thank you to our sponsors!"