Reminder Council Offering FREE Green Waste Disposal to Reduce Fire Risk – Only 5th, 9th & 12th December Remaining To Take Advantage.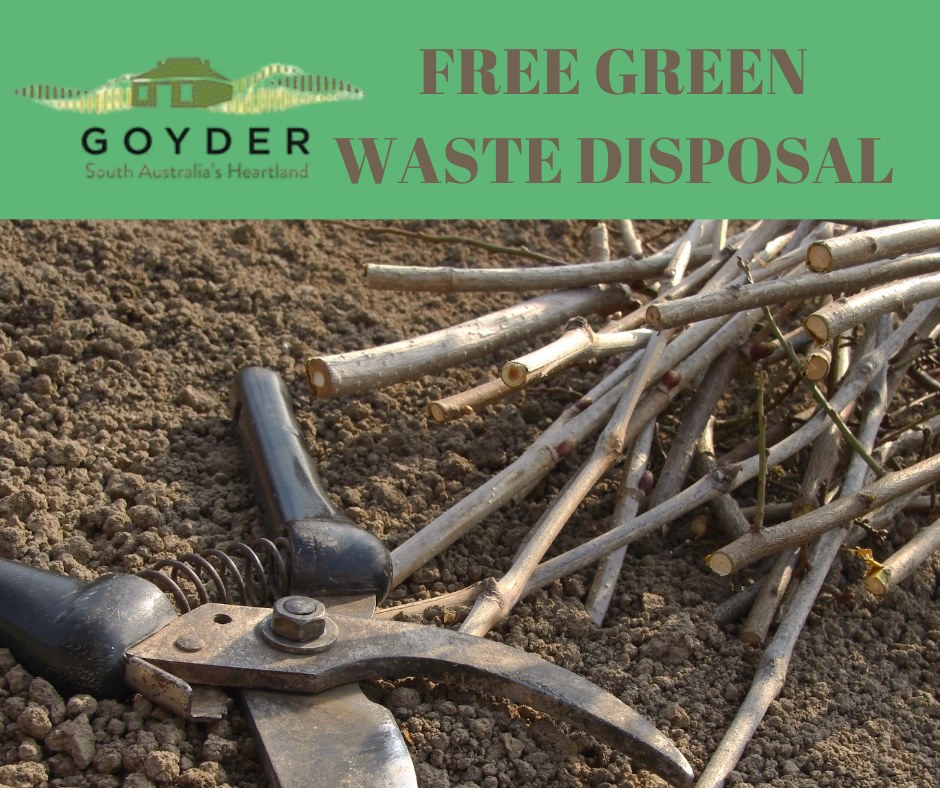 REDUCE FIRE HAZARD NOW!
To assist with fire prevention in the region, the Regional Council of Goyder have organised free green waste disposal between Sunday 29 November 2020 until Sunday 13 December 2020 for Goyder residents.
Eudunda Wednesdays between 2-3pm
Eudunda Saturdays between 10-12pm
Acceptable items:
Clean residential green organics including grass clippings, pruning's, leaves, small branches and burned vegetation. Loads are limited to a all utilities, trailers above water level (inc. Hurdles).
Unacceptable items:
Pallets or timber or artificial (astro) turf. Commercial or truck loads of materials, waste or hard rubbish, or proclaimed weeds including Rose, Poplar, Blackberry, Gorse, Olive, Bridal creeper, Kikuyu, Couch, and Bamboo.

Please adhere to COVID-19 social distancing requirements.
Please note:
The above dates are subject to change based on State or Federal COVID-19 health advice.
Please follow our friendly staff's directions to the drop off point
All transfer stations are run by Clare Valley Waste Service.
Enquiries should be directed to Michael on 0407 434 082