Regional Council of Goyder Advertising for Community Engagement Officer 0.6 FTE – Apps Close 29 Sept 2023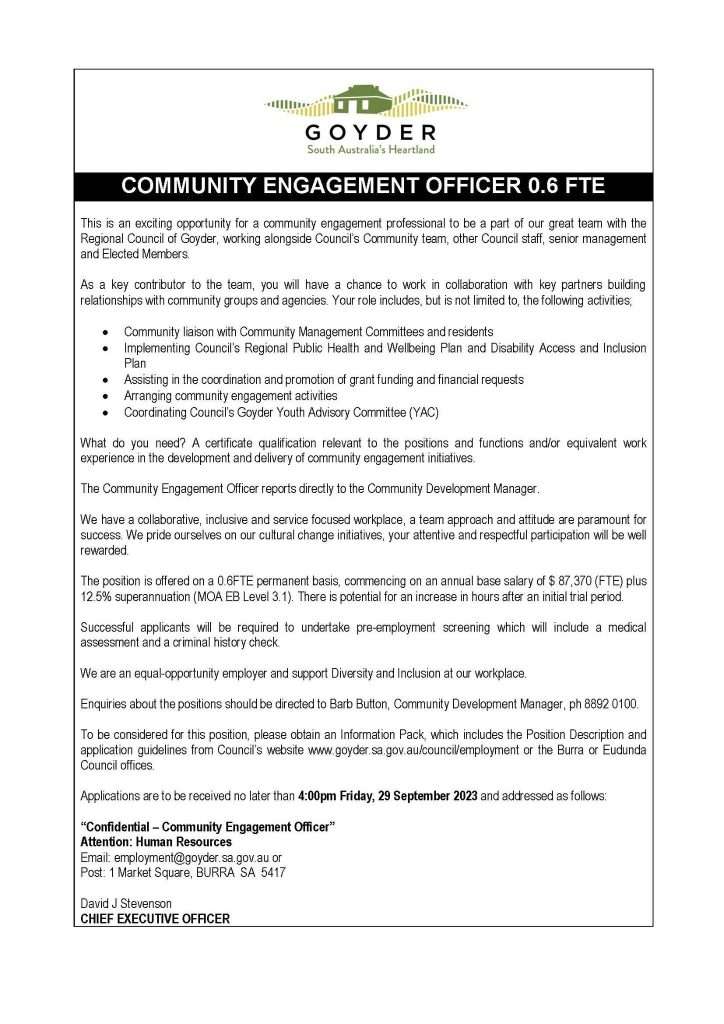 Employment Opportunity
Community Engagement Officer 0.6 FTE
This is an exciting opportunity for a community engagement professional to be a part of our great team with the Regional Council of Goyder, working alongside Council's community team, other Council staff, senior management and Elected Members.
For more information, position description and application guidelines go to https://www.goyder.sa.gov.au/council/employment.
Enquiries about the position should be directed to Barb Button, Community Development Manager, Ph 8892 0100.
Applications are to be received no later than 4.00pm Friday, 29 September 2023 and addressed as follows:
"Confidential – Community Engagement Officer"
Attention: Human Resources
Email: employment@goyder.sa.gov.au or
Post: 1 Market Square, Burra SA 5417
Find More Information on the Regional Council of Goyder Website