RAM Details & Now Photos Available Online for Narcoota Rams Annual Sale Set For 9th Sept 2021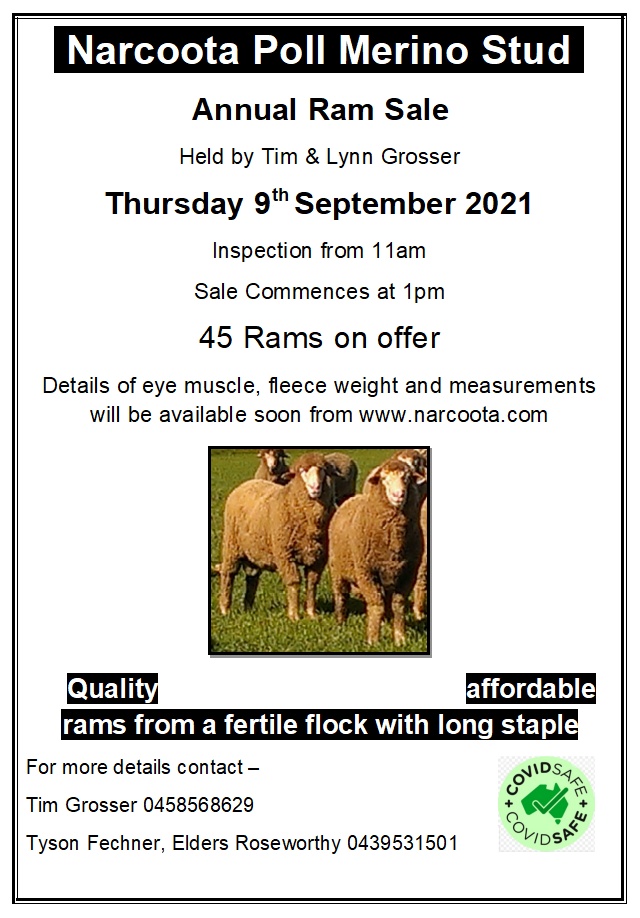 Although the on property inspection day of Mon Aug 30 has passed, Tim Grosser has advanced his website to include photos of the Rams and thier Fleeces.
This will help our buyers to keep browsing and making important decisions for thier own breeding stock.

The Grosser family of Eudunda are pleased to offer 47 rams at their 2021 Ram sale at Narcoota, Eudunda.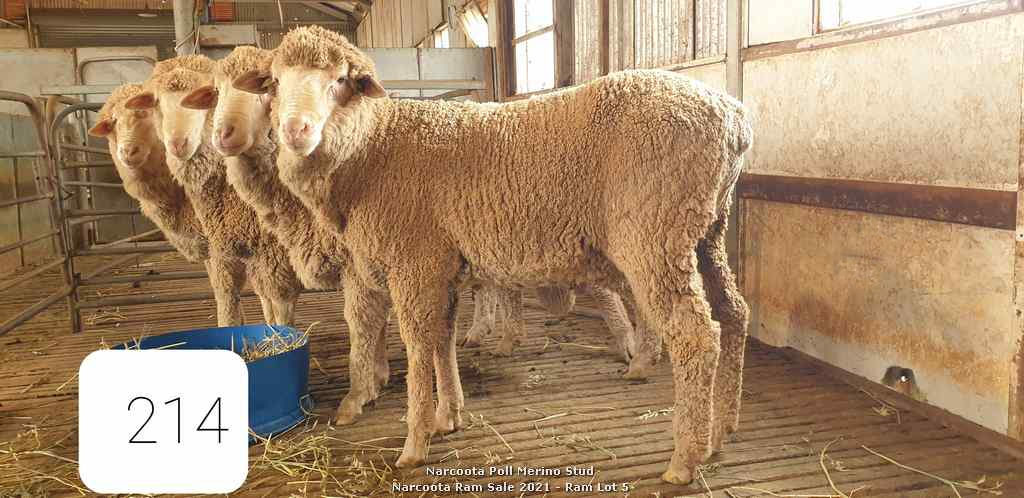 Each Ram has data kept about them. As an example:
Lot 5 (the Ram in above photo) – Click here to see the data and other lots online
Tag: 214, Body Weight: 80 Kg [Weighed on the 30/07/2021],
Clean Fleece Weight: 110 % [Weighed on the 05/03/2021],
Fibre Diameter: 17 microns [Checked on the 02/07/2021],
Sire: EZ3, Age: 17 months, Breech Score: 2 [1..barer 4..woolly], Birth Type: 1 [1..single 2..twin],
Yield: 59 [%], Standard Deviation: 3[microns], %>30u: 0[%], Fat Depth: 4[mm],
Eye Muscle Depth: 33[mm], Weaning Weight: 29[kg]