NOTICE – Eudunda Garden Toilets Septic Tank Upgrade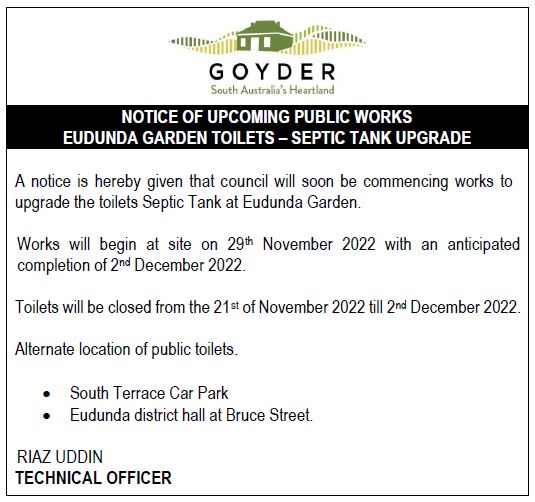 A notice is hereby given that council will soon be commencing works to upgrade the toilets Septic Tank at Eudunda Garden.
Works will begin at site on 29th November 2022 with an anticipated completion of 2nd December 2022.
Toilets will be closed from the 21st of November 2022 till 2nd December 2022.
Alternate location of public toilets.
* South Terrace Car Park
* Eudunda District Hall at Bruce Street.