New Artwork For Eudunda Preschool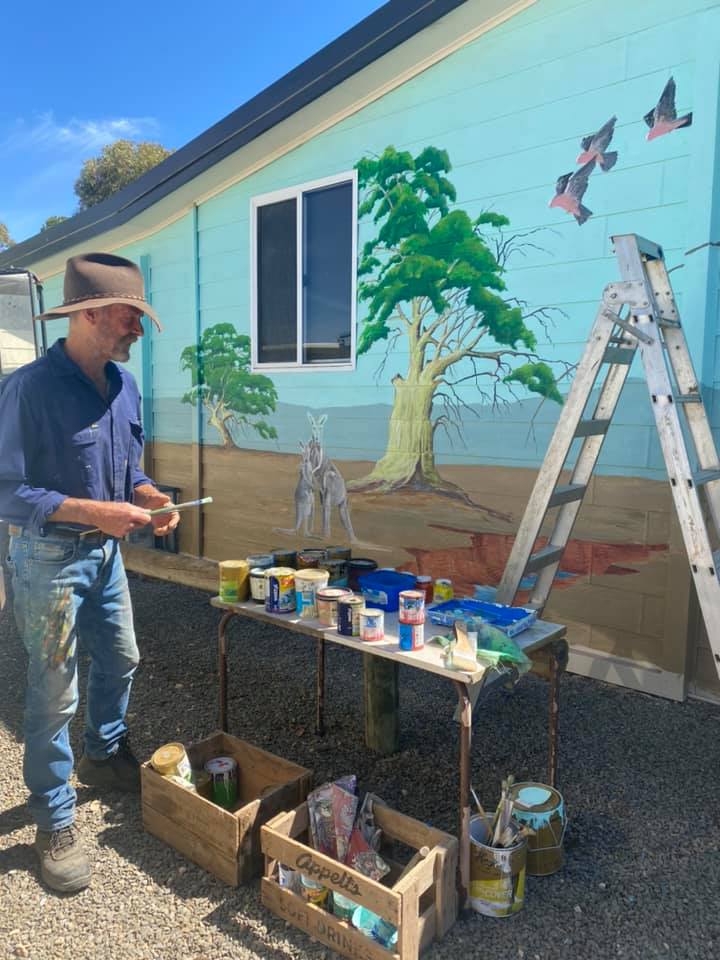 There is no doubt about it, give the man a hammer and he will frame it, a trowel and he will build it and a paint brush and he will paint it.
Multi talented local artist Jim Dunstan at work plying his trade with the artist's brush, once again delivering a masterpiece for the kid at the Eudunda Preschool to enjoy. Fortunately this work is viewable by anyone passing the Preschool/Kindy, and can be enjoyed by all including the many children who travel to the Eudunda Area School each day, and tourists that travel through Eudunda on the Thiele Highway and also those using the Lavender Walking and Cycling Trails.
Fantastic work Jim!