National NAIDOC Week – 3-10 July 2022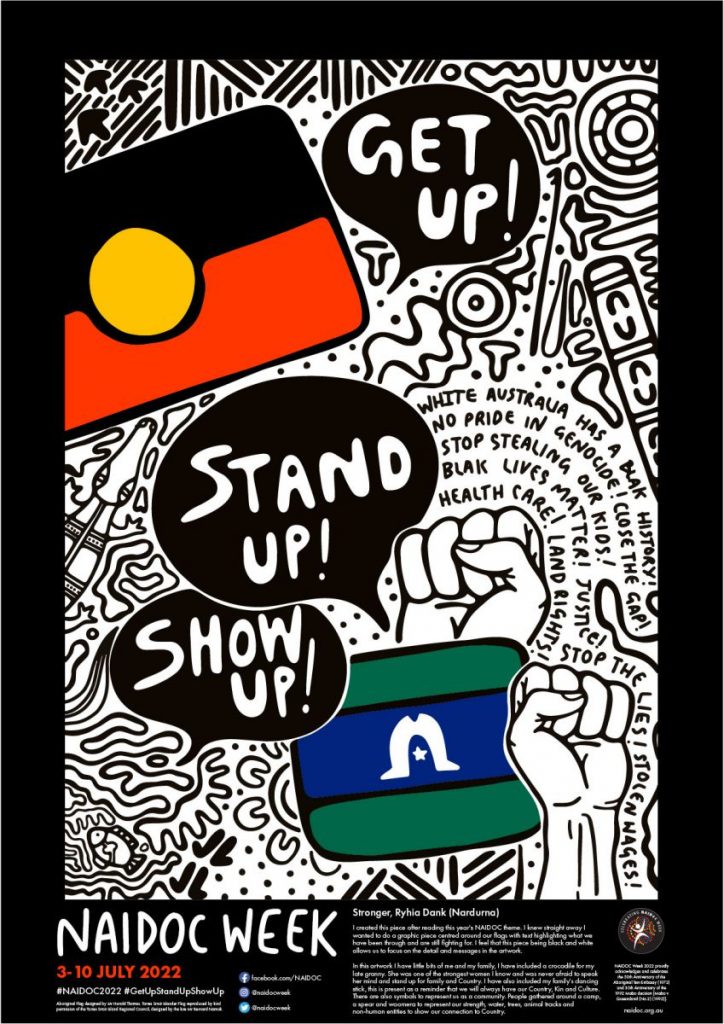 Want to find out more about NAIDOC WEEK 2022 – visit their website
This poster was created by Ryhia Dank, a young Gudanji/Wakaja artist from the Northern Territory has become the winner of the prestigious National NAIDOC poster competition for 2022 with her entry, Stronger.
Listen to here story about creating the poster with the video on this page.
NAIDOC Week 2022, runs from Sunday 3rd July to Sunday 10th July and honours the history, culture and achievements of Aboriginal and Torres Strait Islander peoples.
Get Up! Stand Up! Show Up!, this year's theme is an invitation for all Australians to celebrate our history of getting up, standing up and showing up and to encourage us all to continue genuine commitment to Get Up! Stand Up! Show Up!