National Drought and Flood Agency Here Locally To Help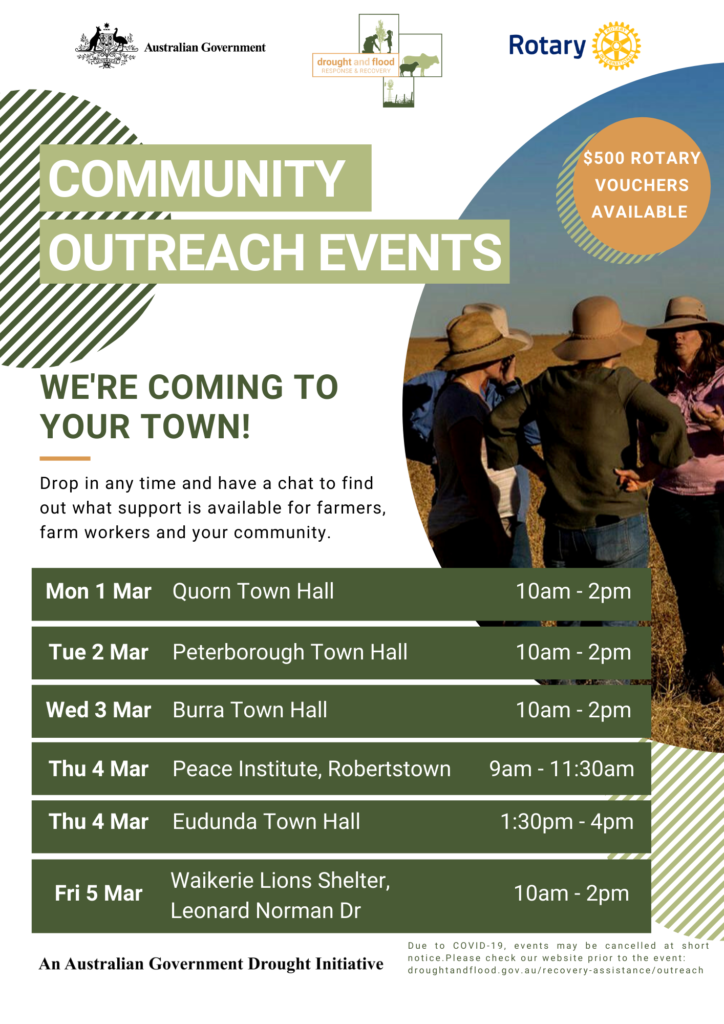 The National Drought and Flood Agency are keen to help our region through the drought, recognizing that the effects carry on years after.
Community Engagement Team Director Mary-Jane (MJ) McLeod, writes,
"The Agency is conducting community outreach events throughout drought-affected districts in regional Australia to bring together community members and share with them important information about available drought support and how to access it. Under this Australian Government initiative, agencies (in partnership with state government agencies and non-government organisations) travel to drought-affected communities, or those recovering from years of drought to assist farming households."
As an important connection to farmers and community members, we are delighted to invite you to be part of these events. Please see below for details and I would be most grateful if you could register your interest by replying by email (click button below) by Thursday 18th Feb 2021.
Find out more with online Q & A – This Friday 19th Feb
On Friday 19th Feb, we will hold a Q & A on skype at 10am (SA time) to explain further details of the events and answer any questions you may have. The Q & A skype invite will be available shortly. (We will post on the link on the ECBAT website)