Music Tickets To 'The Barn at Wombat Flat' Make Wonderful Presents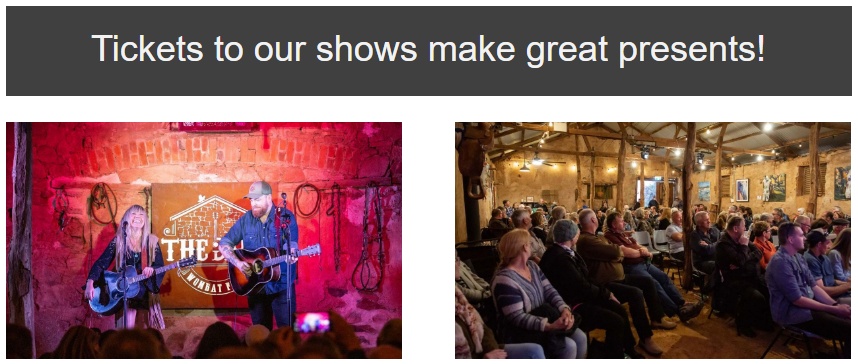 Valentine's Day coming up soon, just over a month away. Don't know what to give your favourite person yet?
Think again! The Barn at Wombat Flat have just booked thier 2021 Season, and a really cool present would be to give a ticket to your loved one to a show they would like. The beauty about this present is that it is somethings special, unique and you can choose the show.
Discover all the events on the Wombat Flat website where you can see bio's on the artists, and even YouTube videos and importantly book for thier act at 'The Barn'
You can find YouTube video links of 'Kings and Associates" and "Jimmybay" on the Wombat Flat website. They will be playing live at 'The Barn' on March 20, 2021.
To book this night go to 'The Barn' website
The Barn at Wombat Flat is a Proud ECBAT Business Member