Mothers Day Flowers And Also Support The Stall – 7th May – Heritage Gallery
Note that on previous flier it was stated that you could pre-order flowers, and that this is incorrect. Flowers will be on a first come basis, so get in quick to buy yours for Mum.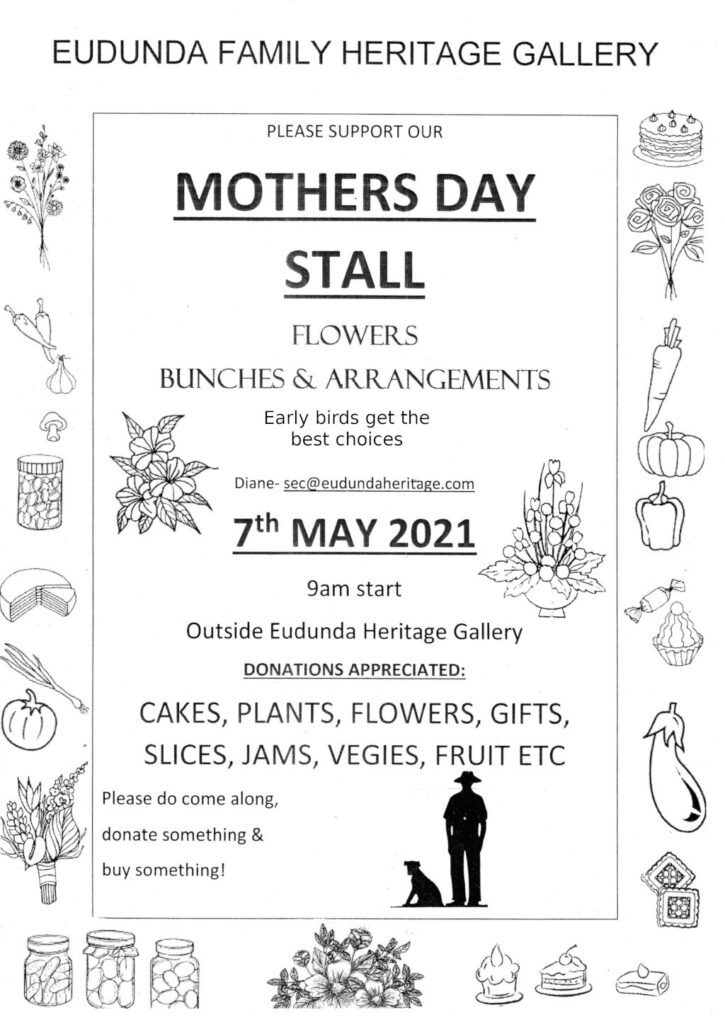 FLOWERS
BUNCHES & ARRANGEMENTS
SURPRISE YOUR MUM!
– – – – – – – –
The Eudunda Family Heritage Gallery
ask that you come support our
MOTHER'S DAY STALL – 7th May 2021
9am Start
Outside the Eudunda Family Heritage Gallery
Donations appreciated:
CAKES, PLANTS, FLOWERS, GIFTS
SLICES, JAMS, VEGIES, FRUIT ETC.
Please do come along,
donate something & buy something.