Ex Eudunda local Bistro Cheyney is remembered for his involvement in various Eudunda community events, especially with the JAK Golf Weekend at the Eudunda Golf Course.
Bistro has been keeping very busy since he retired away from Eudunda to the Barossa Valley. We are sharing a story from the recent Barossa Village Magazine, 'The Villager'.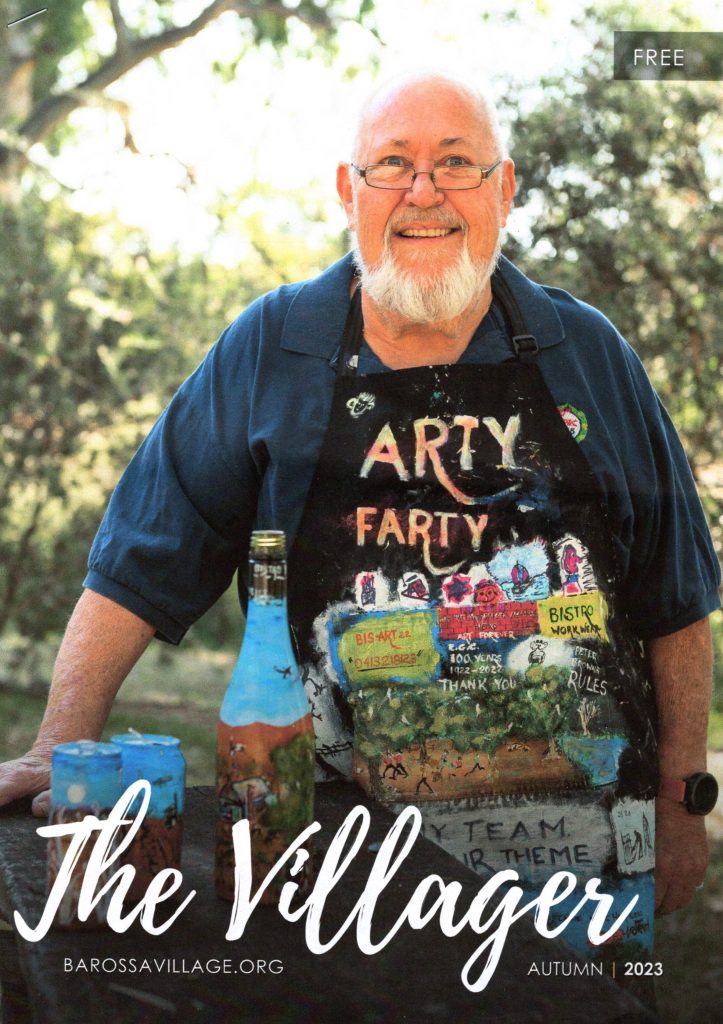 Bistro started painting in about 1998 after an injury, and a friend Darren McCrae advised him to follow an artist, and he quickly settled on famous Australian artist Peter Browne for his use of colour and unique style.
It did not take long from attended art classes to becoming the leader of the group. To create inspiration Bistro called Peter Browne to speak to the class while painting and this inturn created a full time love of art for Bistro and since they have become good friends.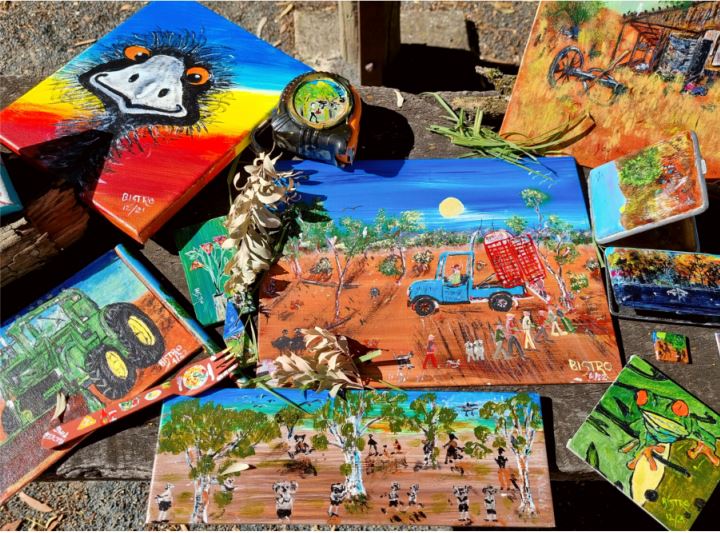 Now, any items within reach of Bistro has become his canvas, everything from the classic canvas to straws, forks, cans, bottles, tape measures and even his rubbish bin. One of his many personal challenges was to paint a match box, inside and out, creating seven minute paintings in great detail.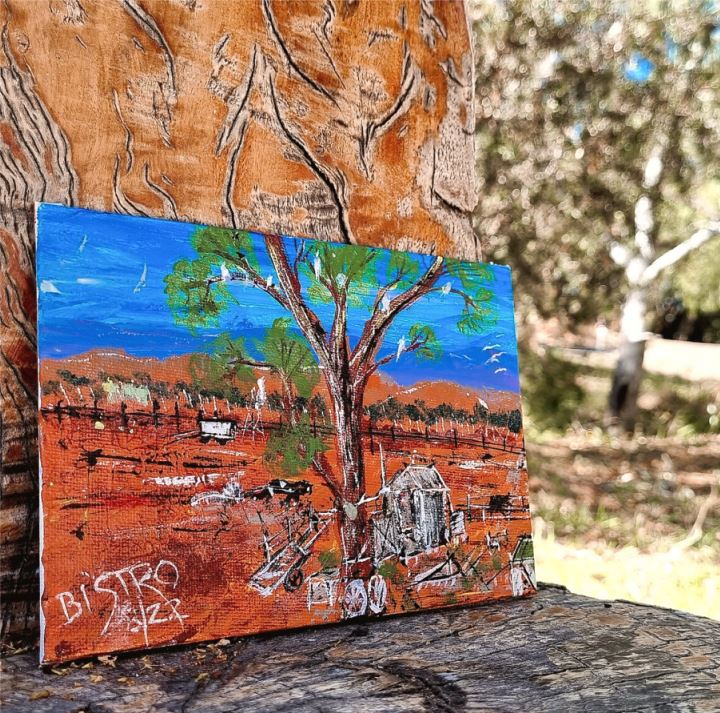 With every piece having a story painted in vivid colour and depth of landscapes, scenes, buildings, animals, flora & fauna and people and you will find koalas and emus often hidden in his art.
You can read the whole story and see more photos in the full article.
Click for the Article at the Barossa Village.
(Thanks to Bistro for permission to use this article and photos),
You can phone Bistro on 0413 218 123 to talk about art.