One Month 'Till Showtime! Live Music with Lachlan Bryan & The Wildes And Hannah Aldridge At The Barn
The Barn at Wombat Flat will hold thier first event for 2023 on Saturday 29th April 2023.
Mike Roberts said,
"Every once in a while a venue like ours has an opportunity to present a magnificent pairing such as Lachlan Bryan and Hannah Aldridge.
"We are beyond excited to make this our opening foray into 2023 and confident that this one will sell out quickly. Lachlan was so keen he's even bringing over the whole band (The Wildes)!! Don't miss this show folks."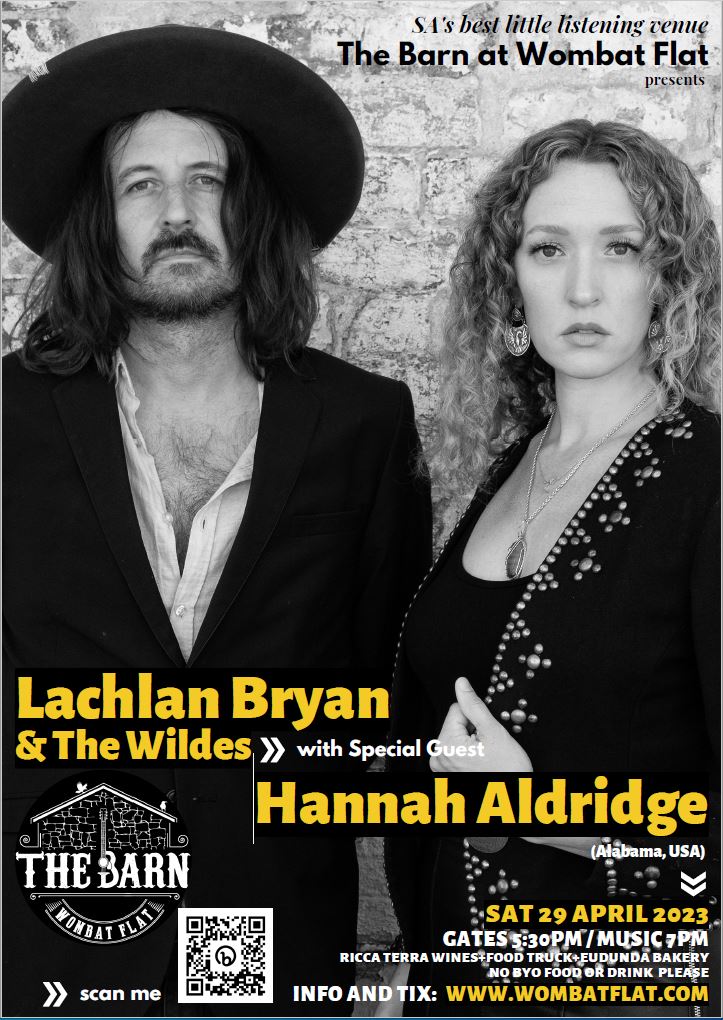 Live Music at The Barn at Wombat Flat
With Lachlan Bryan & The Wildes &
Special Guest Hannah Aldridge
Saturday 29th April 2023
Ricca Terra Wines + Food Truck + Eudunda Bakery
No BYO Food or Drinks Please.
Gates open 5:30pm / Show 7:00pm (to 10:30pm)
Don't Drive Home – Camping $10