Live Music at The Barn at Wombat Flat With Kristy Cox (Nashville) SOLD OUT – Book for December Show Now!

Don't be dis-heartened
Tickets still available for:
Kings and Associates plus Axe & The Ivory
Saturday 3 December 2022 5:30 PM – 10:30 PM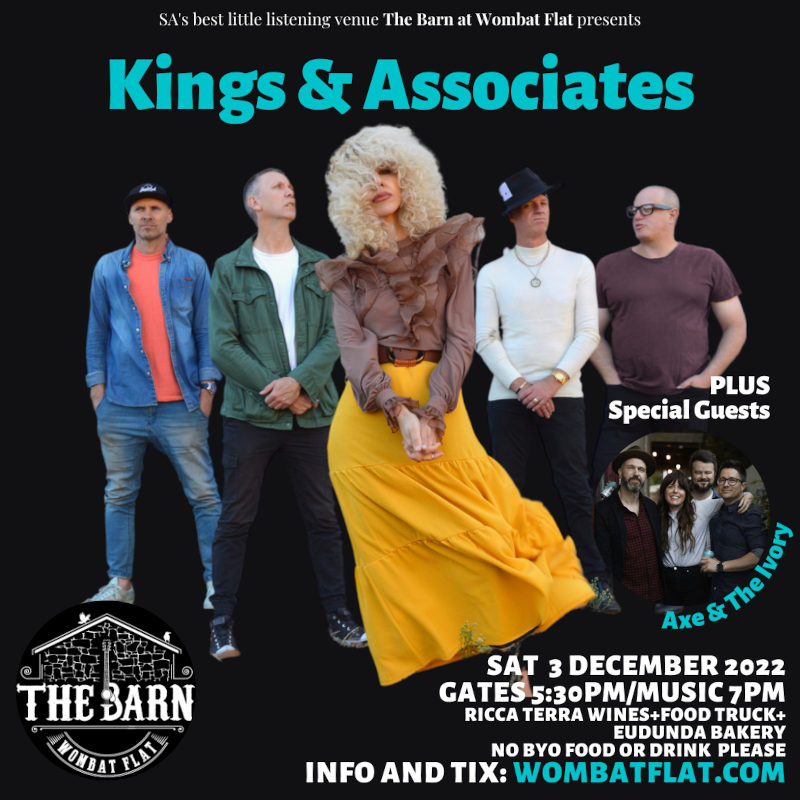 No BYO Food or Drinks Please.
Gates open 5:30pm / Show 7:00pm (to 10:30pm)
Don't Drive Home – Camping $10
ED: Congratulations to Mike & Di of The Barn for bringing in such great talent and drawing crowds to the district.