Levi Creek Planting Day Works Toward Restoring Natural Reserve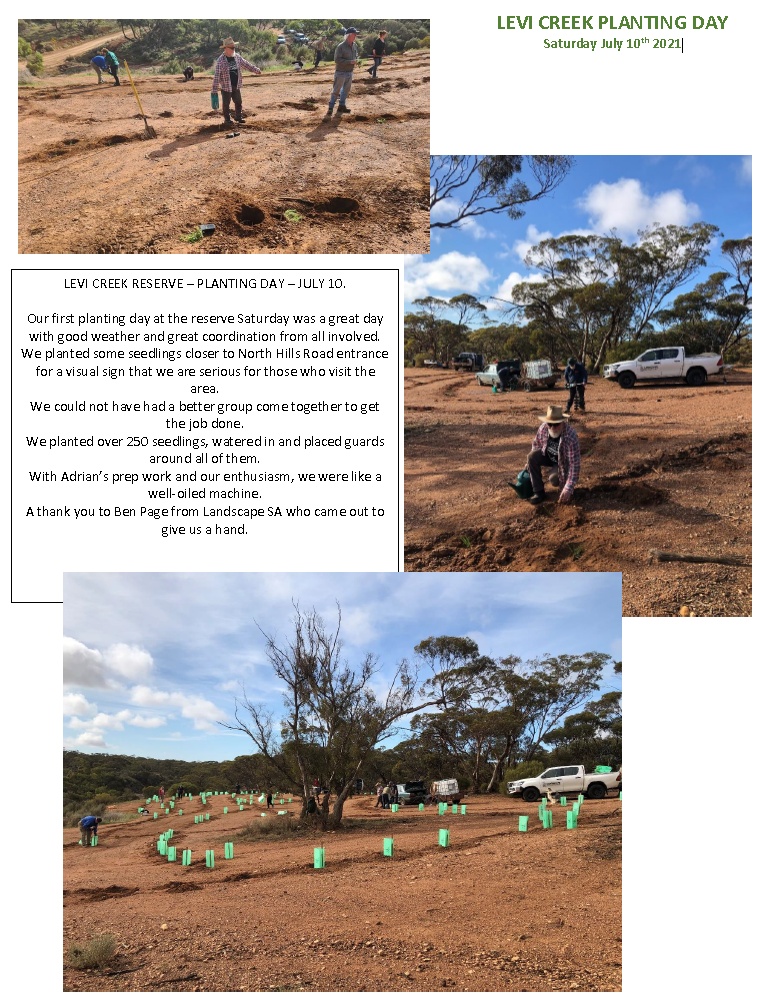 The first planting day at the Levi Creek Reserve, Frankton on Saturday the 11th July 2021 was a great day with good weather and great coordination from all involved. Volunteers planted some seedlings closer to North Hills Road entrance for a visual sign that we are serious for those who visit the area.
We could not have had a better group come together to get the job done.
We planted over 250 seedlings, watered in and placed guards around all of them.
With Adrian's prep work and our enthusiasm, we were like a well-oiled machine.
A thank you to Ben Page from Landscape SA who came out to give us a hand.