Launch Sun 7th Feb For Ex Local Artist Peter McLachlan at Signal Point Gallery, Goolwa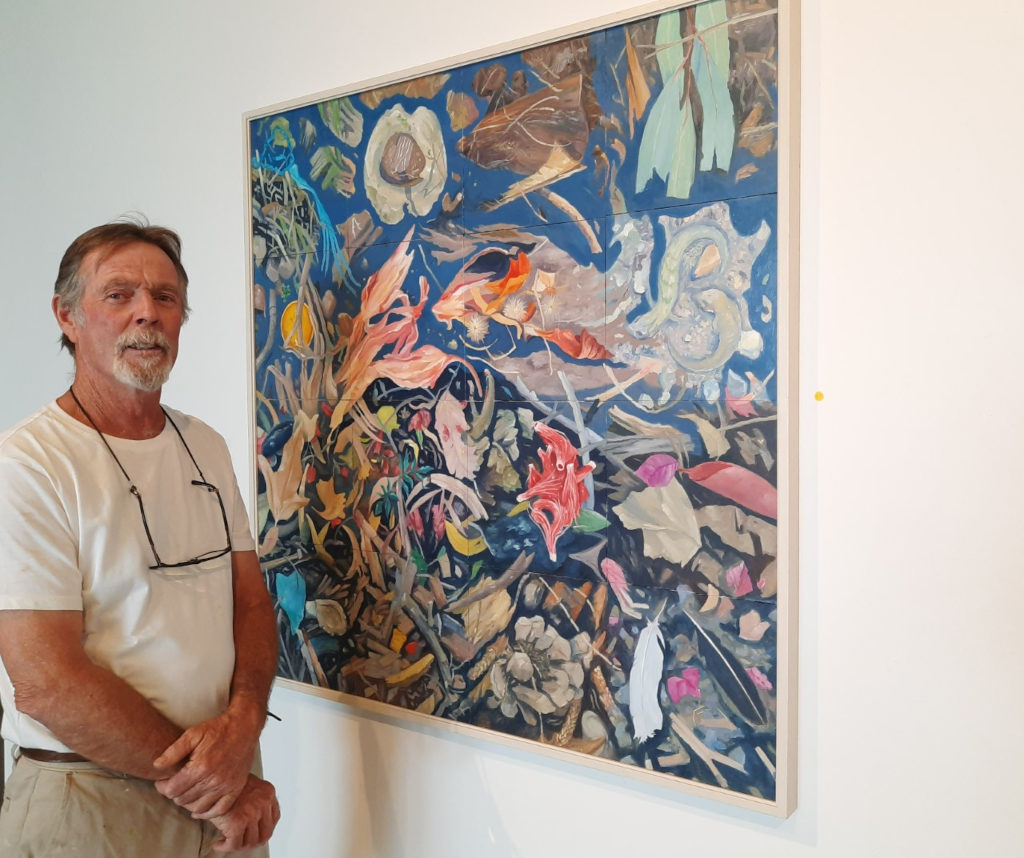 Many Eudunda residents will remember Peter McLachlan when he lived in Eudunda, and although he has moved to the 'Tourist Area' of Goolwa, Peter still has great family ties and a love for our district .

Signal Point Gallery, Goolwa showcases the art of Port Elliot Artist Peter McLachlan.
Titled "Casting Shadows" the exhibition includes paintings that emphasise a strong sense of place and belonging.
Peter explained,
"Recent works are a result of the Pandemic, with a return to the basics, time spent looking closely and close-up. As so much of the Artwork has a foundation based in the landscape, shadows naturally come into play, resulting in the title of the exhibition.
Rich in colour and tone these works highlight the beauty and uniqueness of debris and material, the earth we walk upon.
The exhibition runs from 29th January – 14th March 2021
Open Mon – Sunday 10am – 4pm
Launch Sunday 7th February 2pm – 4pm
Peter would love to see people from the Mid North drop in if they happen to be in the area, or have made a special trip down that way.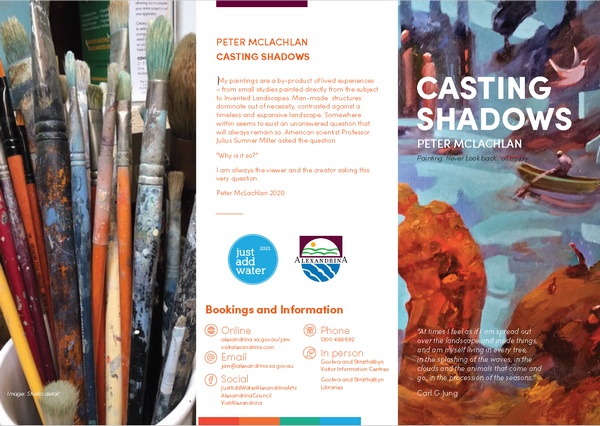 "One such work titled "My Back Yard" captures nothing more than the elements that I walk upon each day. The end result is a resurrection of matter, transformed, imbued with spirit and wonderment." Peter added.
You can also find that the exhibition is included in the Fringe Festival booklet.
Photo Supplied – "My Back Yard" with artist Peter McLachlan