Last Days To Swim At Eudunda Swimming Pool – Closes On 13th March 2022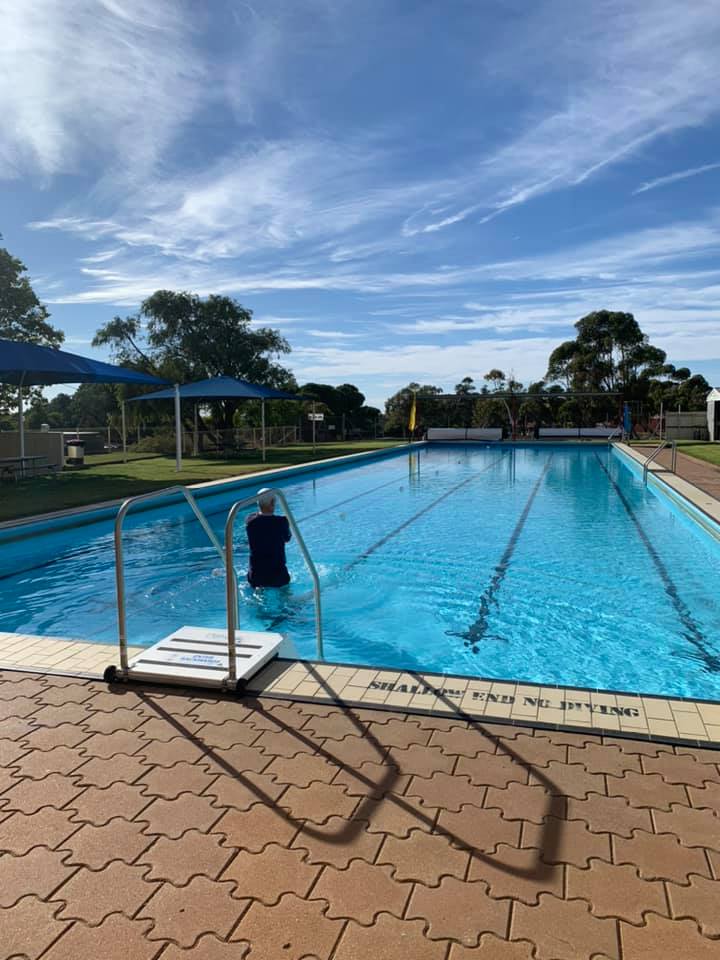 The Eudunda Swimming Pool 21/22 season finishes on the 13th March 2022 this year at 7pm (weather permitting).
Visitors describe the pool as best maintained they have experienced, a real tribute to Pool Manager Steve Wegener and Lee. The Eudunda Pool is lucky enough to have Steve ply his skills and pride in looking after the pool. The pool actually caters for both local swimmers and it draws in people from surrounding towns and at times further away, helping Eudunda's tourism industry.
So get in the pool on the last couple weeks and enjoy. Warm Days are coming.
The pool is only open if the temperature forecast as Port Pirie is 28 degrees or over
Opening times for the Pool – with $2 entry it is a bargain.
Our last week of swimming Opening times
Monday-Friday9-10:30am3:30-7pm
Saturday – Sunday 9-10:30am1-7 pm