Kids For Christ (KFC) Christmas Fun Afternoon – Tue 15th Dec 2020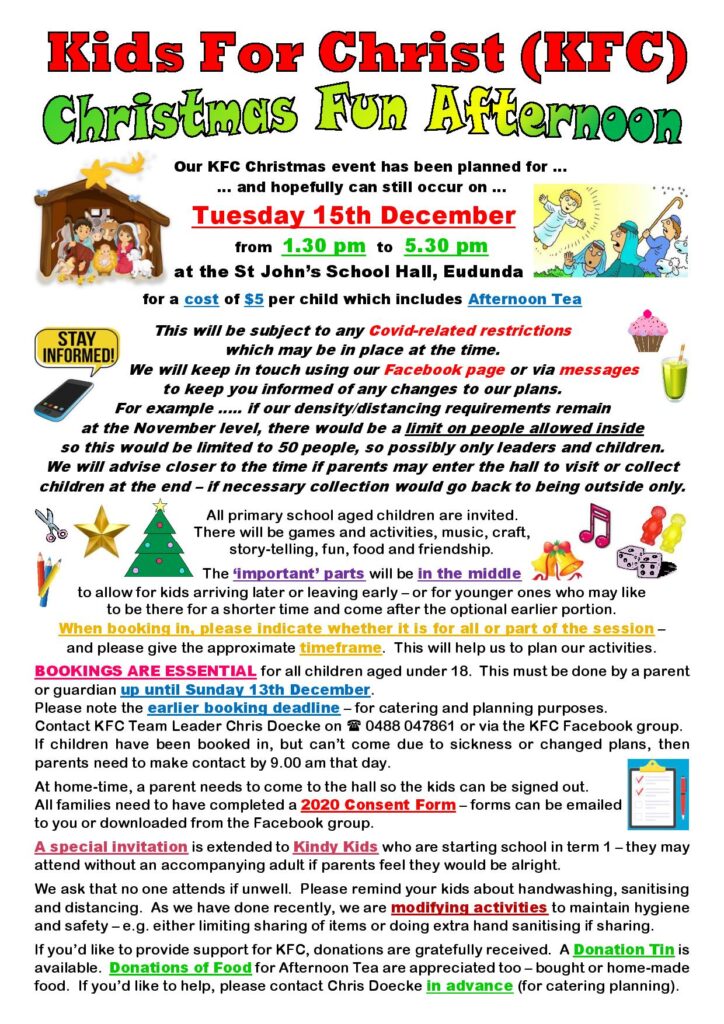 Kids For Christ (KFC) Christmas Fun Afternoon
Tue 15th Dec 2020
All primary school aged children are invited. There will be games and activities,
music, craft, storytelling, fun, food and friendship.
BOOKINGS ARE ESSENTIAL for all children aged under 18.
This must be done by a parent or guardian up until Sunday 13th December.
Please contact KFC Team Leader Chris Doecke on 0488 047861.