JAK Golf Day On Today! 24th Oct 2021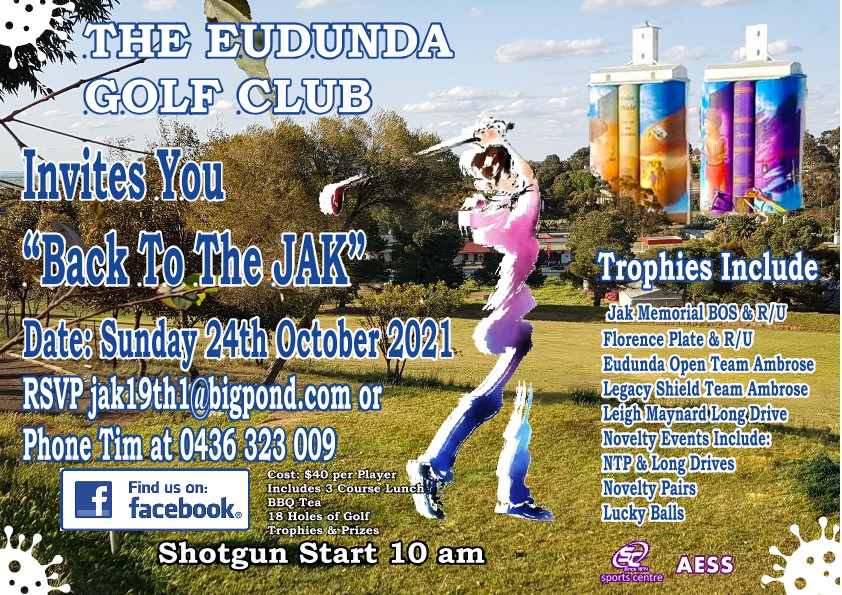 This year golfers will have a modified event, ONE DAY ONLY! It will be a COVID Safe event – so there will be some changes to how things are done, so that the Club can keep everyone safe.
If you would like to meet up with some of the EX-Eudunda crew who come back especially to have a day remembering thier Dad's & Mum's who used to play. You are bound to hear some great stories about the old days and what people got up to. Come Down today and catch up with friends.
For COVID Safe reasons, please only come if you are fit and well and sign in.
Tim 0436 323 009; Lynley 0408 638 762; Bistro 0413 218 123