Huge Attendance Enjoys Tom Curtain Concert At Eudunda Oval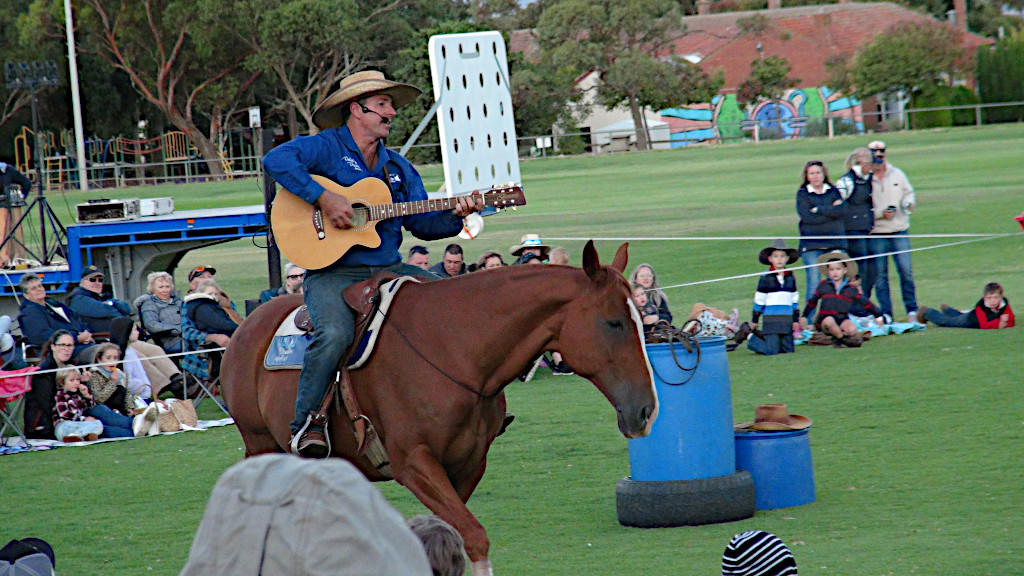 What a massive 2 days for the Eudunda Show Society. Friday nights amazing entertainment and performance from Tom Curtain and special guests Chris Matthews and Melissa Fraser will be talked about for a long time, especially by the children.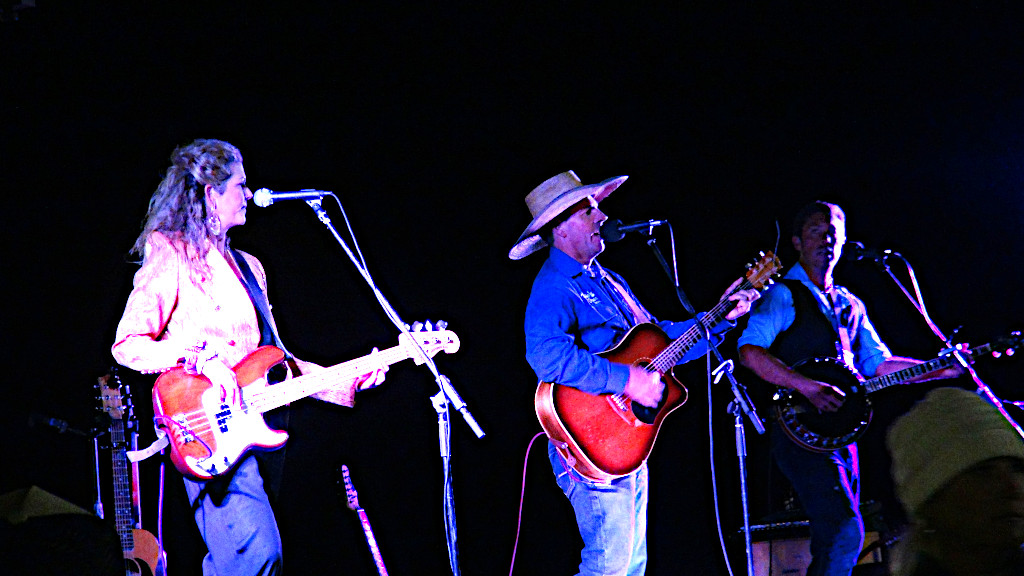 With great storytelling, song and music Tom and his team introduced thier trained dogs and horses to the crowd and demonstarted training techniques, so simply and elequantly everyone understood. Everyone was involved in the action, from crowd waves and singing, with Tom declaring that the crown was the best of all the towns that they perform at with the competitions they ask thier guests to perform.

What was most evident was the skill in how the team involving the children, who were most eager to participate and all had great fun being right in the action. The live music had all the children up and jiving. 'The worm race' had the children writhing across the oval in such a frezny with prizes for the best worm, Jason being one winner. The slug race was much slower, with Ted winning that one. 'The Train' a very long congo line snaked around the crowd many times as more children danced in front of the stage, while the rest of their families enjoyed watching, with Holly being judged as the 'Best Passennger".
As the night was drawing to a close Tom Curtain explained how the reason they were here, playing in Eudunda was because Luke Sander on behalf of the Eudunda Show had persued him and his team for about three years to come to Eudunda.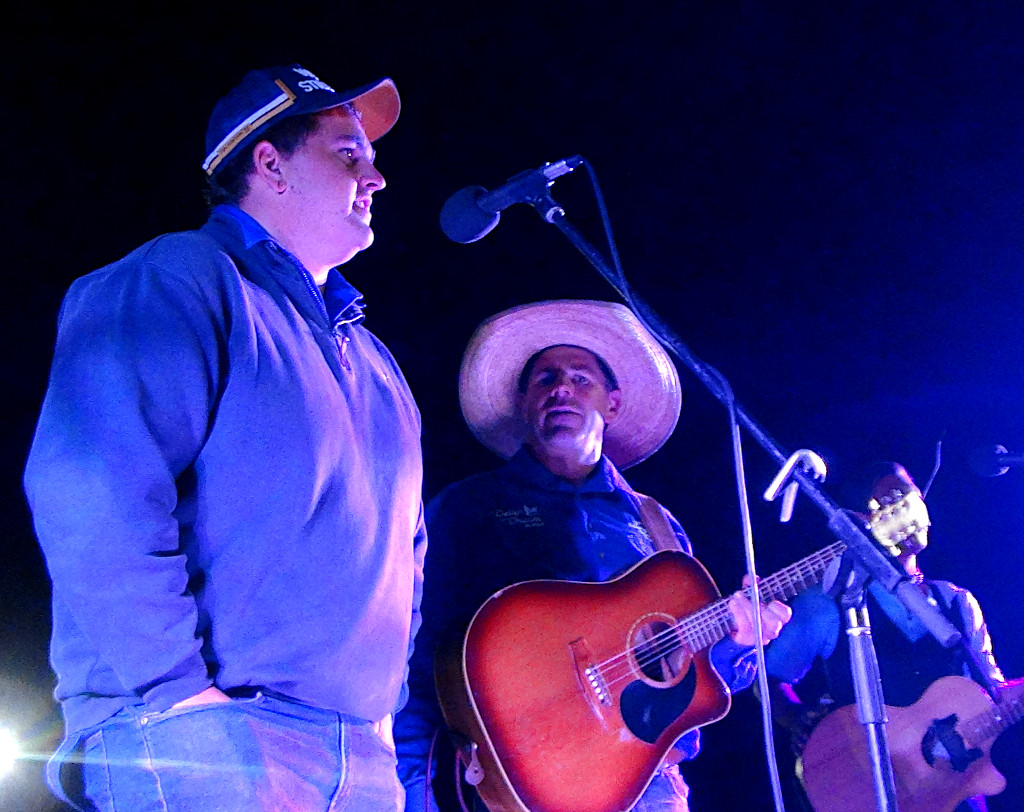 Luke came on the stage to a round of applause from the crowd,
"Thanks everyone for coming, its not every day that this little town sees a show like this, we are lucky the weather held out and that everyone is having a good time, well fed and keeping thier fluids up at the bar. Thanks Tom, Annabel, Chris and everyone involved, between COVID and everything it has been a bit challenging to organise something but we got there and it is going well"
Luke finished off by saying,
"Thanks to the Eudunda Show Society, cooking the BBQ and behind the bar and everyone coming together to organise a great show."
"You are an amazing community" Tom told everyone as how the community showed how welcoming we can be to his family and the crew. He continued' how they in turn find pleasure in that thier show has the kids having fun, adults checking in, listening to the lyrics, and catching up with mates at the bar catching up with people they might not have seen for three or four months, everyone works so hard; we get a buz out of that.
Everyone was also keen to sing Happy Birthday to Tom's son Charlie celebrating his13th birthday. He had flown down from Brisbane specially to celeberate with the family and Eudunda.
The Eudunda Show Facebook page has a video summary