Hardi 24 Hour Trial Rider Draw Released, Action In Eudunda 7th – 9th July 2023
Starting from Eudunda – South Australia.
The event this year is in a slightly different format with it being over 3 days
from the 7th to 9th of July 2023.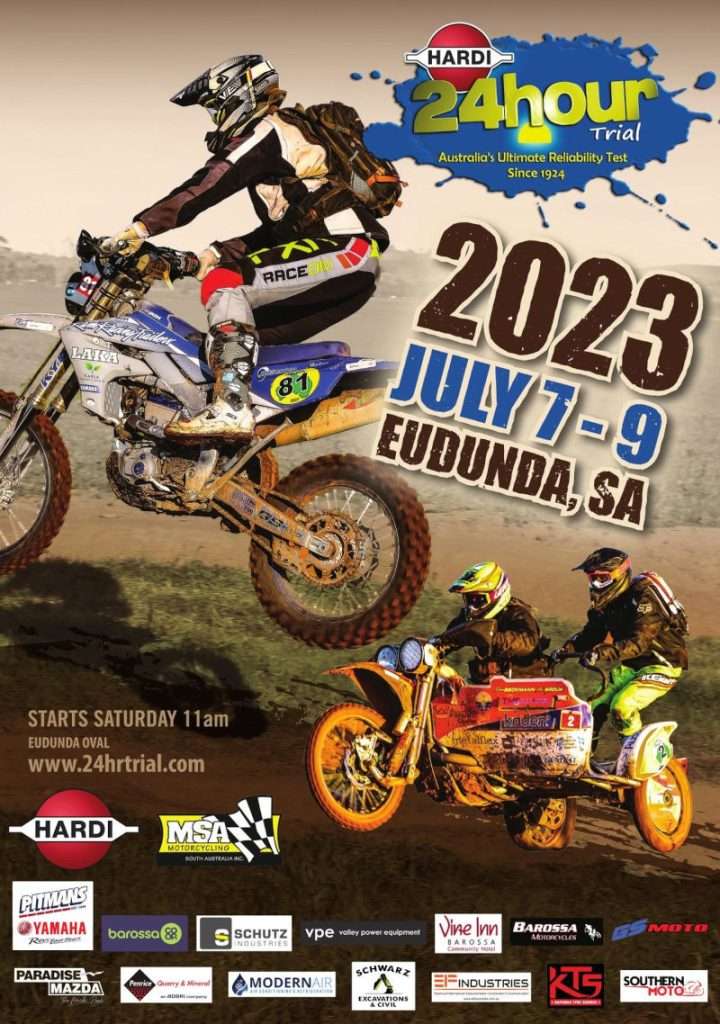 Come and support this fantastic event.

Check out the Rider Draw Here!
If you have any questions – please contact us the 24hr Organising Committee
WE HOPE YOU ENJOY THIS YEARS – HARDI 24 HOUR TRIAL.
The event is free to spectators, and riders should go to the website at
https://24hrtrial.com and to enter as a rider there are costs involved.