Get Your 2023 Jed Dunstan Calendars From 'Just Shearing'
Darlene Jenke, proprietor of local shearing supplies firm 'Just Shearing' is excited to have the 2023 Calendars from local cartoonist Jed Dunstan in stock. Darlene said,
"These calendars are so popular, they sell out quick, so don't miss out, please order your calendars now. The calendars are the same price as last year, but sadly if posted the postage has gone up again. Many people buy them for Christmas presents for family and friends. If you have any questions please contact us ."
Jed has two calendars and the cover images are shown below:
Jed's Bale 2023 Calendar Cover & The Rabbit Trap 2023 Calendar Cover.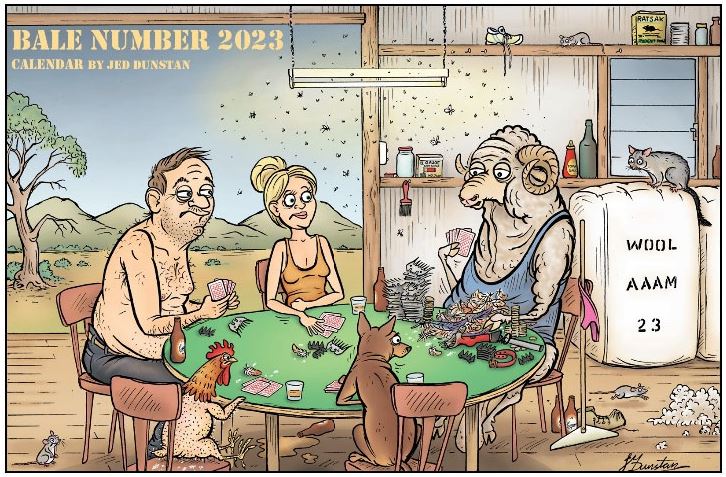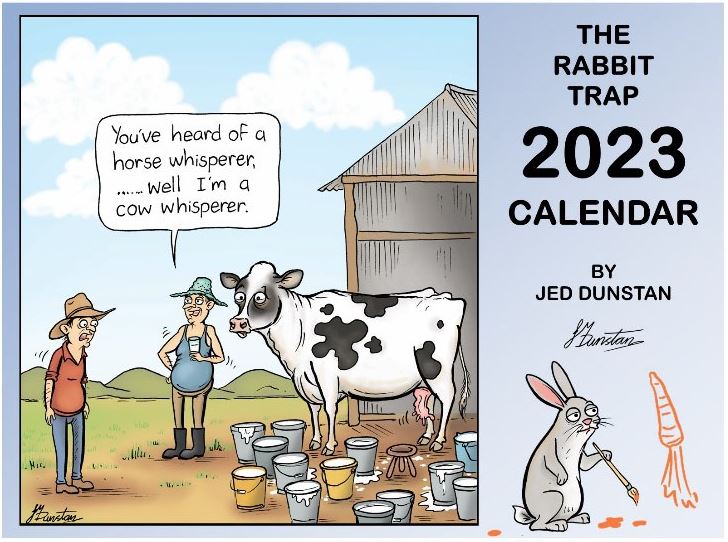 P/F : 08 85811541, M : 0429 811 541 / 0427 337 843
E : sales@justshearing.com.au W : www.justshearing.com.au