Get The Latest Gustav Newsletter – April 2021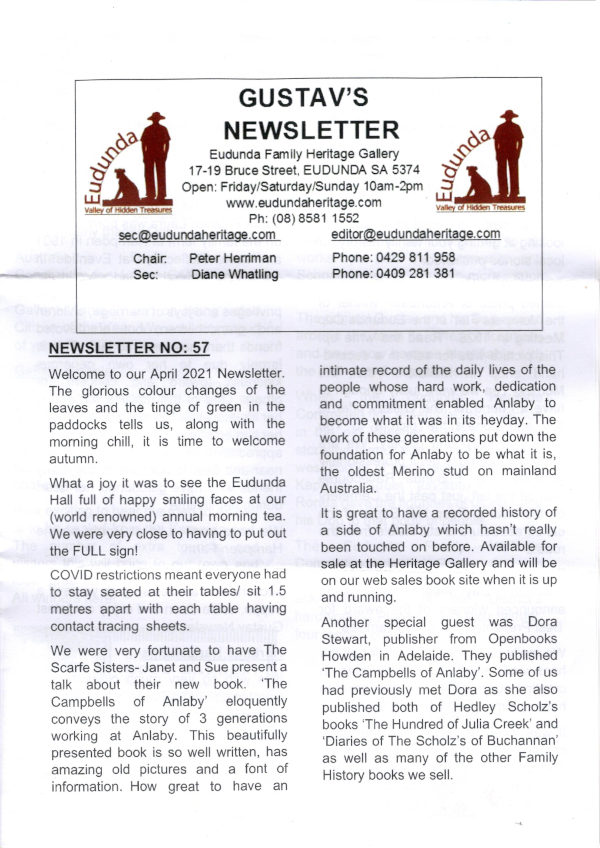 Edition Number 57- April 2021 is out now.
Would you like to get this great newsletter
from the Eudunda Family Heritage Gallery?
Get the latest news, gossip and also
look back through our history.
Consider Joining 'Friends of The Gallery"
and receive the newsletter
which comes out 4 times a year.
Contact the Secretary to join.
Well done to editor Blat and helpers.