Eudunda's Event of the Year is the 2019 Eudunda Christmas Street Party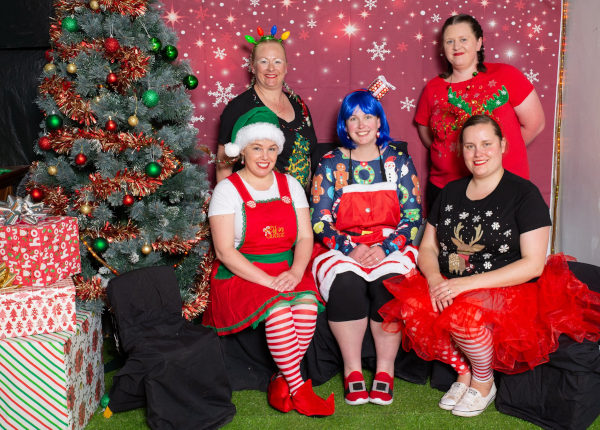 Congratulations to the Eudunda Christmas Street Party Committee of Alison Schutz, Kristy Karpinsky, Della James, Julia Schutz, Michelle Hoffman and Lisa Menzel for thier fabulous work, raising fund and running a fantastic Christmas Street Party in 2019 and to the many people who were involved in this event. Many said it was the best yet, and as the year before was also great, that is indeed positive validation!
They are indeed a fine example of how a small group can achieve so much, and bring so much joy to the community as a whole.
The party was amazing to experience, with lots of market stalls lining one side of the main street into the Light Hotel Carpark and around the corner into Lloyd Street. An exceptional number of well decorated floats and participants, formed the parade leading Father Christmas down Bruce Street and when he arrived it is amazing to see how many enthusiastic young children enjoy coming to seeing Santa along with thier families.

The sight of all the children having fun and sharing with each other and parents and Grandparents in one place really does bring home the thought on how lucky we are as a Safe and Happy Community, a positive and broad validation that we are a thriving community. The night was finished off with community Carol Singing to really bring in the Christmas Spirit.
The joy these ladies bought to our broad community with this event helped to relieve the stress the whole community was facing with successive years of drought was priceless.
The Eudunda Christmas Street Party Committee was preparing to run the event again in 2020, only to be thwarted by the COVID-19 Pandemic. Despite that, the committee worked hard to run a few smaller modified components so that the local children could have some sense of the fun of Christmas. Well Done Ladies.
The Eudunda Christmas Street Party Committee is a Sub Committee of the Eudunda Community, Business and Tourism Committee (ECBAT). The event was sponsored by the Regional Council of Goyder, ECBAT, and AGL, Jakelco Contracting and many other Local Businesses.
If you would like to be part of this year's Committee or just able to help out a bit, please contact them on Facebook @EudundaXmas. Some of the Committee are retiring this year and your help would be fantastic.