Eudunda Street Party Ladies Spreading Christmas Cheer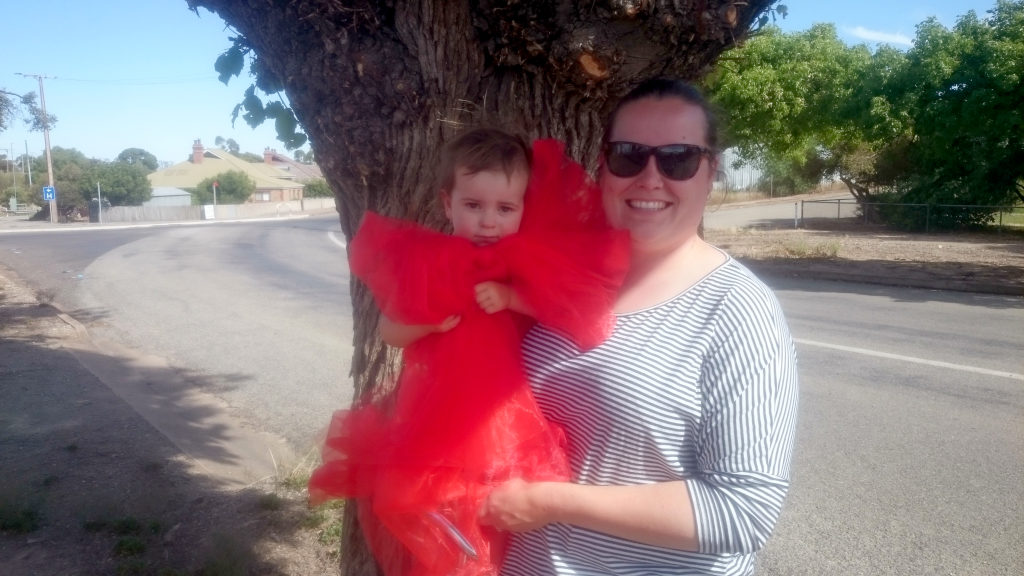 It has been a topsy-turvey year for our Eudunda Street Party Ladies this year, trying hard to bring Christmas Cheer to the district, as they have had to battle all the COVID restrictions.
The district should give them a round of applause because they have soldiered on, still bringing us the Light up Christmas 2020 – Southern Goyder Regional Competition
As well they have also been working at brightening up the streets with Christmas Bows.
Caught in the act were Michelle Hoffmann and her young daughter putting up Christmas Bows on the Eudunda Streets, at the time, here on Thiele Highway to welcome people into town. Michelle told how others were putting up bows at the other end of the town as well.
Well Done Ladies!
The Eudunda Street Party Committee are a subcommittee of ECBAT