Eudunda Social Bowls Report For 9th June 2023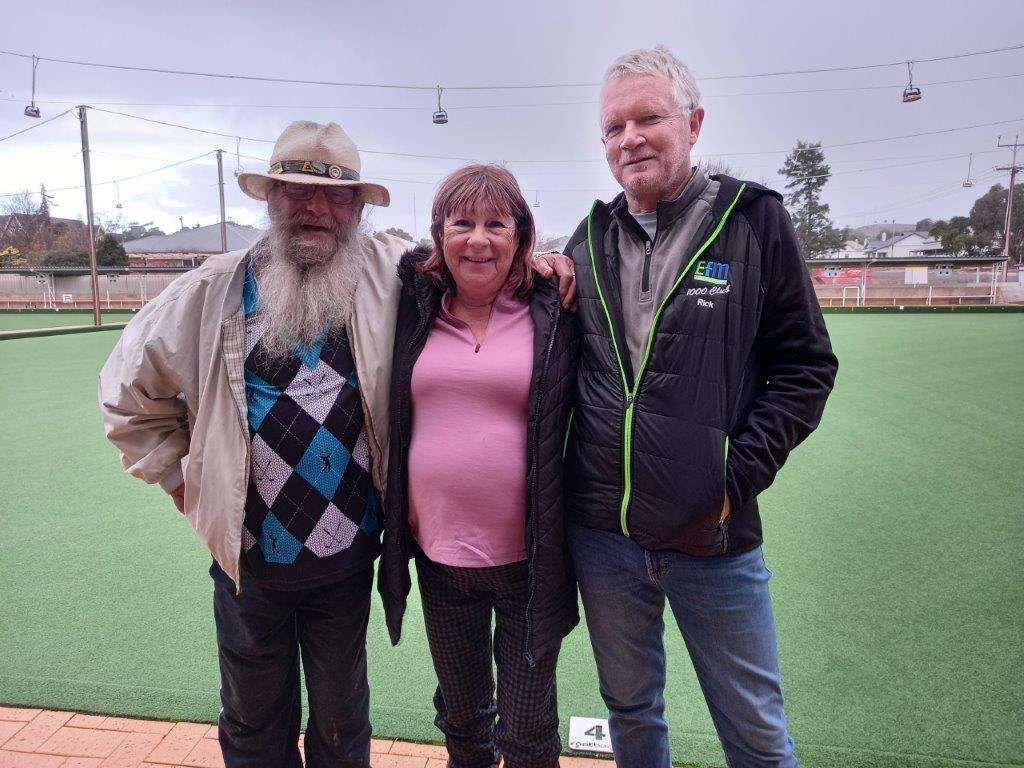 Eudunda's Friday Social Bowls is evolving into a friendly event of good bowling. The dedicated locals are meeting new bowlers each week and last Friday 9th June the atmosphere continued to be warm even if the weather was cool with a light shower of rain holding off until after the game.
Bowlers were welcomed from Cadell and Kapunda, together with the local bowlers enjoying playing on Eudunda's new greens.
The winners of the day were Ted Schiller, Richard Atkins and Gloria Bowden, and the runners-up were John Greenwood, Marlene Holliday and Michelle Atkins.
The Resting Touchers were won by Rick Holliday and Michelle Atkins. The raffle winners were Marlene Holliday (chook), Doreen Twartz (cheese) and Bill Mader (chocolate).
The bar is always open for visitors and bowlers alike to enjoy refreshments during and after the game.
Toucha
Check our Facebook Group (Eudunda Bowling Club) on Friday mornings
or ring Ruth on 0428 441744 to make sure game is on in case the weather goes against us.