Eudunda Social Bowls Report – 28th July 2023

Last Friday July 28th, beautiful weather greeted 16 bowlers, and the ewes (with the wethers!) enjoyed it too. The warmth of the sunshine matched the warmth of the newly installed reverse-cycle air-conditioning in the clubhouse.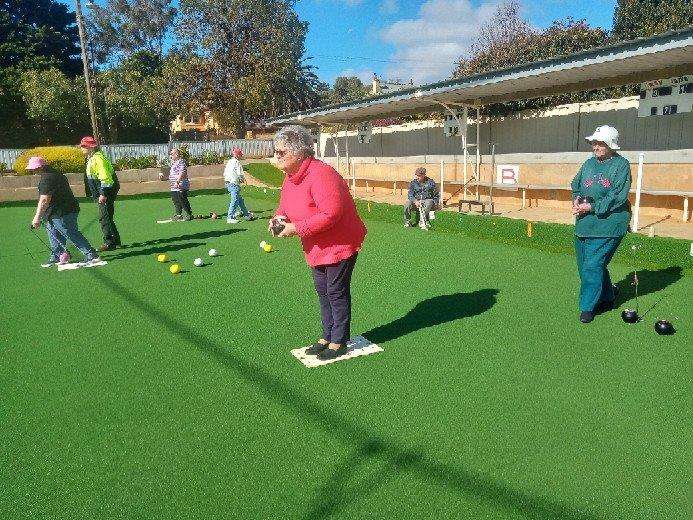 Liz Mosey was a first timer to the social bowls and was thrust into the skipper's job, and proved to be new skipper material! A regular at the social bowls Peter 'Dicko' Dickenson, went to hospital last week, and is now in Royal Adelaide Hospital undergoing operations on his leg.
The winners of the day were Colin Menz, Pat Obst and Pam Dutschke, which included scoring a nine on one end- a rare feat! The runners-up were Preston Eva, Jeff Willoughby and Ron Milde.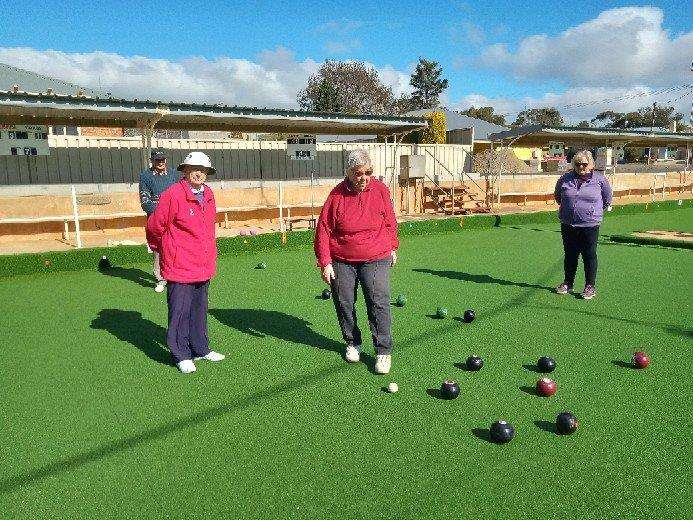 The raffle winners were Liz Mosey (chook), Ted Bowden (bottle of tomato sauce donated by Helen Vater), Coral Schutz (cheese) and George Mitev (chocolate).
The Mitev Family Day tournament is scheduled for Sunday August 20th so keep the date free and come and support the club.
See you next week at 12.30pm for 1pm for the Friday Social Bowls.
Toucha
Check our Facebook Group (Eudunda Bowling Club) on Friday mornings
or ring Ruth on 0428 441744 to make sure game is on in case the weather goes against us.