Eudunda Social Bowls Report – 23rd June 2023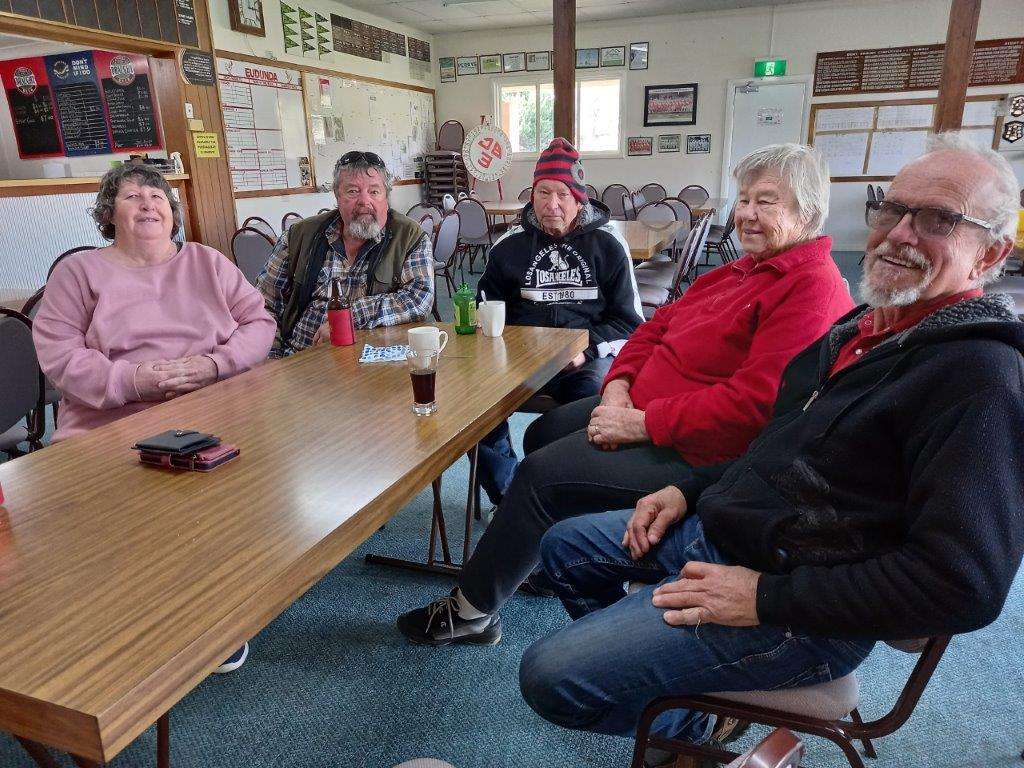 Last Friday 23rd June saw the winter displaying sunshine despite the wintry blast of the previous two days over the winter solstice. Ten brave bubbly bowlers enjoyed the quite pleasant conditions, with Jan Beggs and Doreen Twartz organising the day. Ted Schiller had been busy repairing the new pie warmer (which had been damaged in transit) and bowlers enjoyed the results of the pie warmer in action.
The resting toucher was won by Peter Dickenson; the winners of the day were Mally Schutz, Ted Schiller and Doreen Twartz, and runners-up John Greenwood and Judy Milde.
The raffle winners were Ted Schiller (chook), Mally Schutz (cheese) and Ted Schiller (chocolate). All soaked up the warm atmosphere in the clubhouse after the game.
Toucha
Check our Facebook Group (Eudunda Bowling Club) on Friday mornings
or ring Ruth on 0428 441744 to make sure game is on in case the weather goes against us.