Eudunda Skate Park Design Creates Youth Excitement
Regional Council of Goyder Councillor Debbie Hibbert was proud to announce on behalf of Goyder YAC that the Eudunda Skate Park design has been confirmed.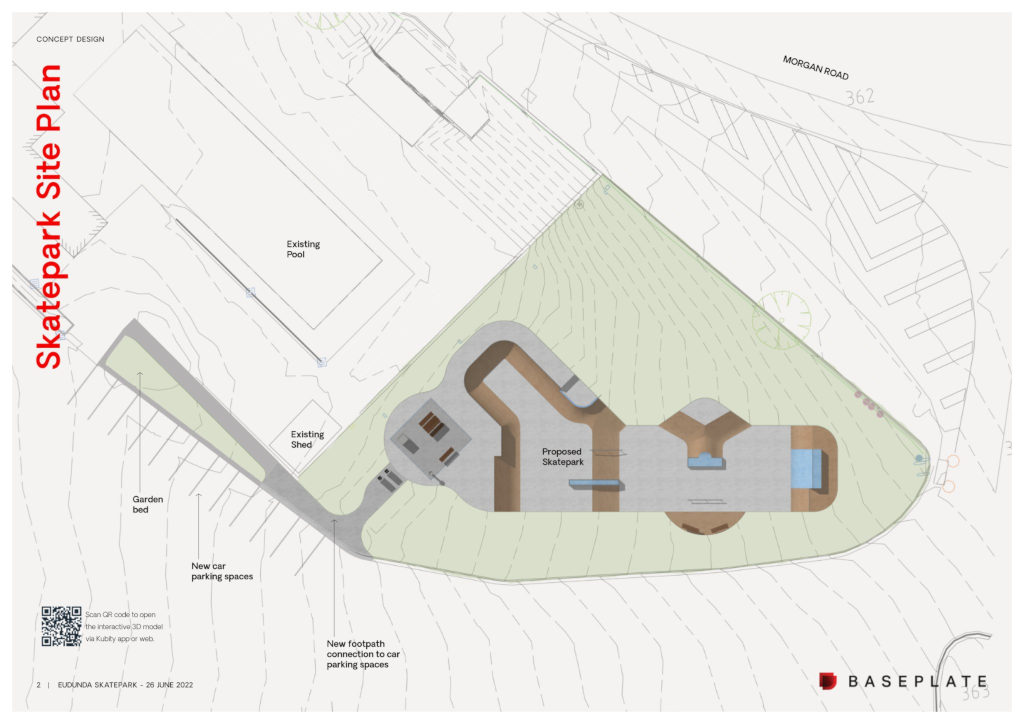 Debbie explained,
"Council has been working hard with BASEPLATE to bring together a design that is unique and multi-faceted. Suitable for all skill levels with multiple opportunities for long runs and plenty of tricks.

"The design includes a shelter, bbq, seating and drink station. Additionally, there is a little acknowledgement in the design to mental health and the Eudunda-cowi spring by bringing blue concrete into the design.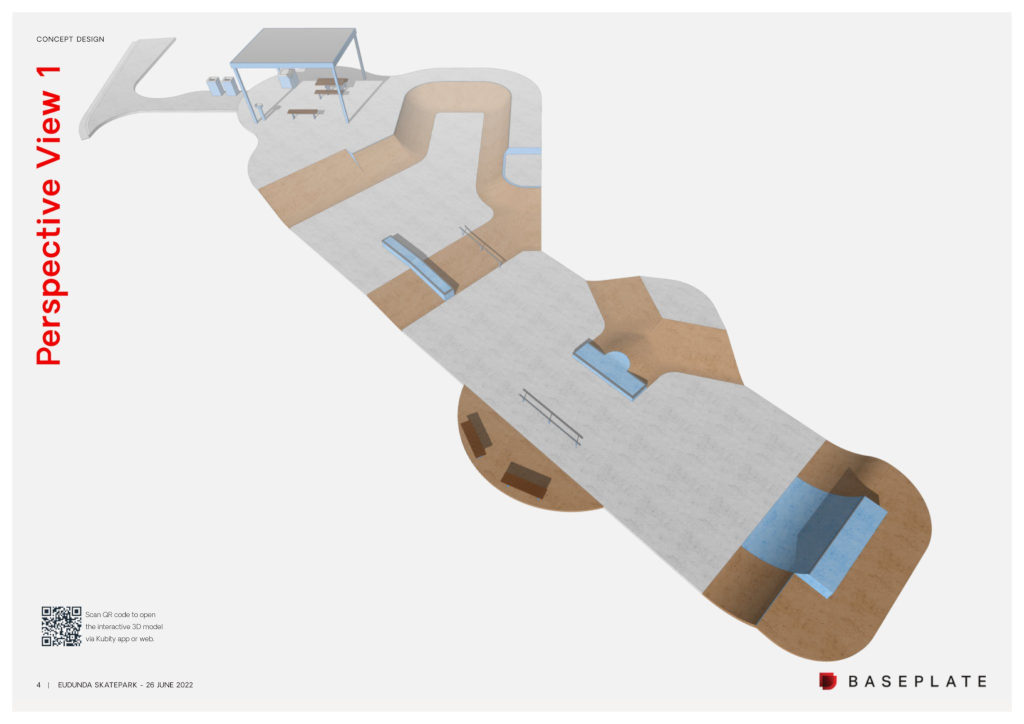 "The construction drawings should be completed in the next few months. Once received Council can send out for Tender and lock in the winning construction team."
"The landscape design is progressing and will include a mural wall plus other features decided on by Eudunda youth. The landscaping concept design will be presented to YAC for comment and approval in due course.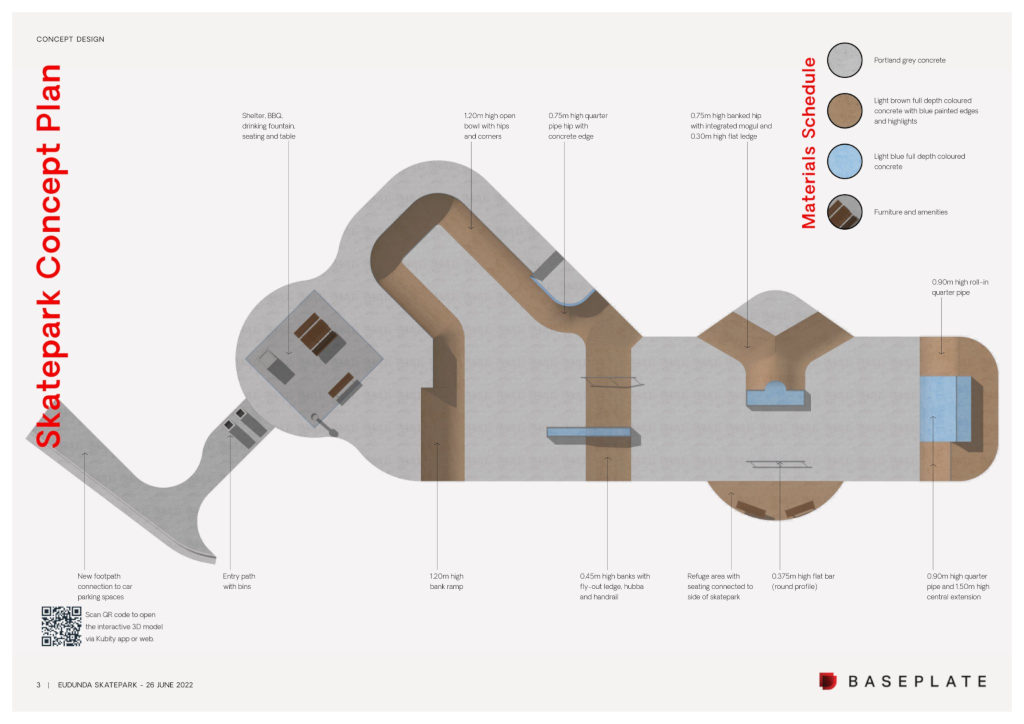 Debbie finished of by saying,
"Such a fantastic design! Congratulations to Baseplate and all Council staff involved".
Additionally Debbie invites everyone to take a look at the images attached (above) and you can also use the QR code to view the design in 3D. Caution: you will need to load an 'app' to do this.