Eudunda Show AGM 2021 – 24th March
Please note time change to 7:00pm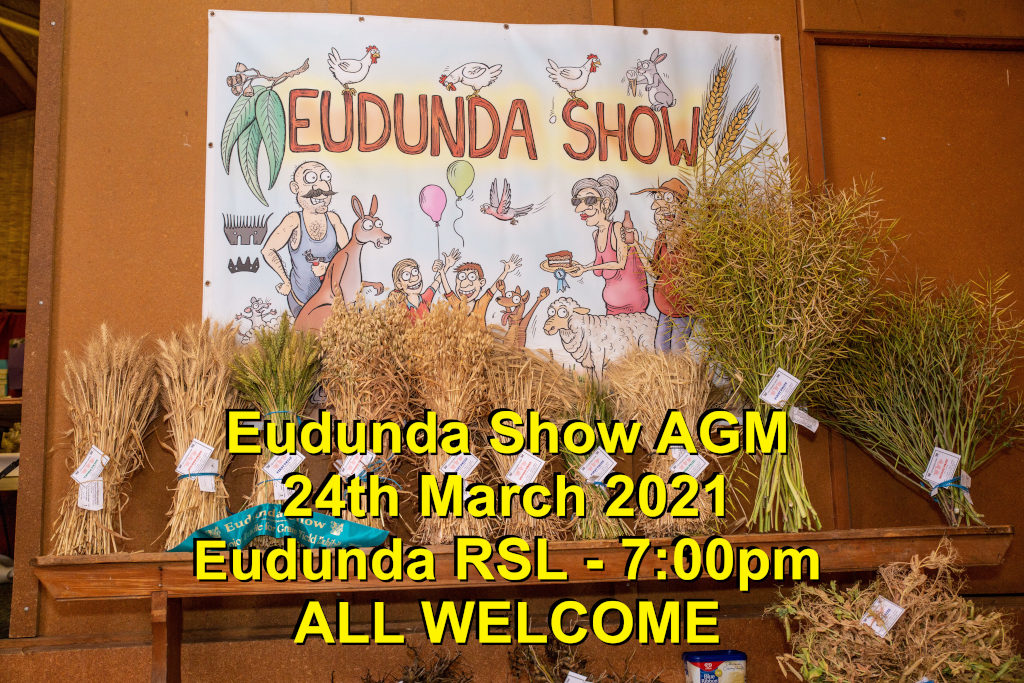 The Show Committee truly wanted to give our community an event to be proud of in 2020. As everyone is aware it turned out to not be possible due to the COVID-19 Pandemic and 2020 was cancelled. Our Show was not alone, along with many other events.
Australia is still one of the most lucky countries in the World, here we are almost a year on from the first lockdown and Australia has escaped much of the devastation and loss of life suffered in many world leading overseas countries with over 2.5 Million Covid related deaths Worldwide to date. We respectfully remember that there has been 909 Covid related deaths in Australia so far and express sympathy to thier families and friends. Cancelling 2020 was hard to do, but the right thing to do.
The Eudunda Show Committee feel confident that 2021 will be kind to the show.
The Committee is keen to get going and traditionally the season kicks of with the Show AGM
Eudunda Show AGM
24th March 2021
Eudunda RSL Rooms – 7:00pm
ALL WELCOME
To put on the show takes a massive amount of work to be successful, and that effort is shared with the Committee, Volunteers and Sponsors and Supporters as the year progresses.
If you think you would like to support the committee, come along and listen and ask questions. Even if you can't help by being on the committee there are many things to do along the way, especially in the last couple weeks leading up to the show and the Committee recognise the great value many people put in to doing that last minute help. Maybe you could be one who helps us there? Let us know you are interested.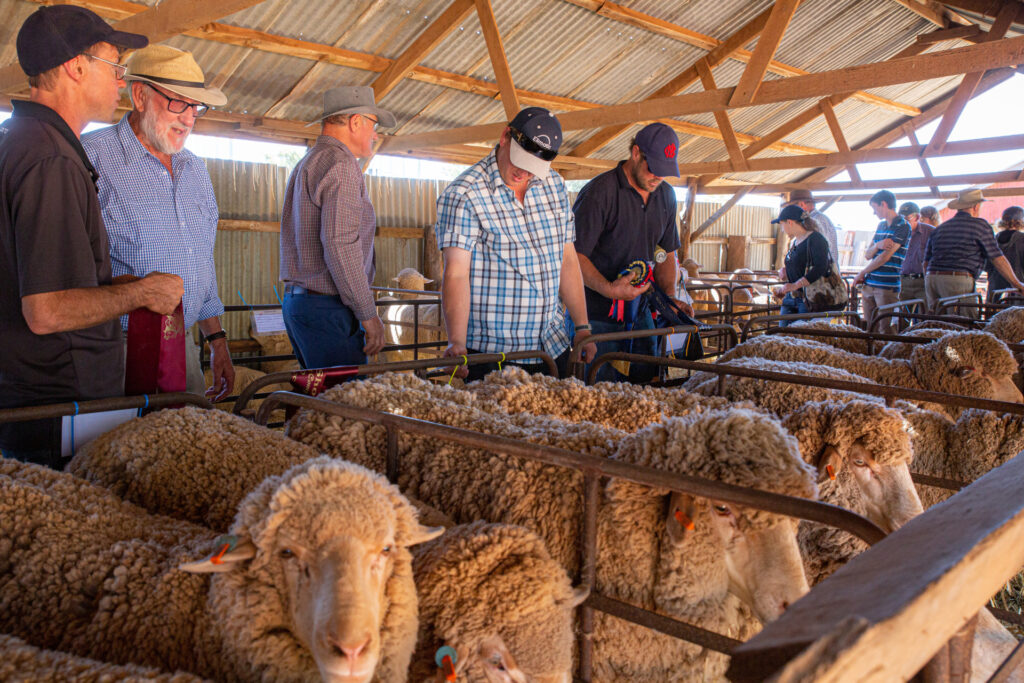 The Show Committees next big challenge will be to run the Northern Area Shows Association (NASA) annual dinner on the 27th March which brings all 11 shows in our association together to celebrate the achievements of our Northern areas in the previous year, only this time of course we will celebrate the achievements of 2019.
COVID will still be around and will create extra work for us all, especially for our Secretary Mel Schutz, but we feel positive that as everyone as a Nation has experience at how to manage in a 'COVID World' we can have our event and that everyone involved in the show will care to keep each other safe by following whatever directives are active at the time.
We ask that everyone get behind the committee and support these events.
Check out the 2019 Eudunda Show website here.
See Hundreds More Photos online here