Eudunda Show – 14th November 2021 – Supporting the Town 150th Celebrations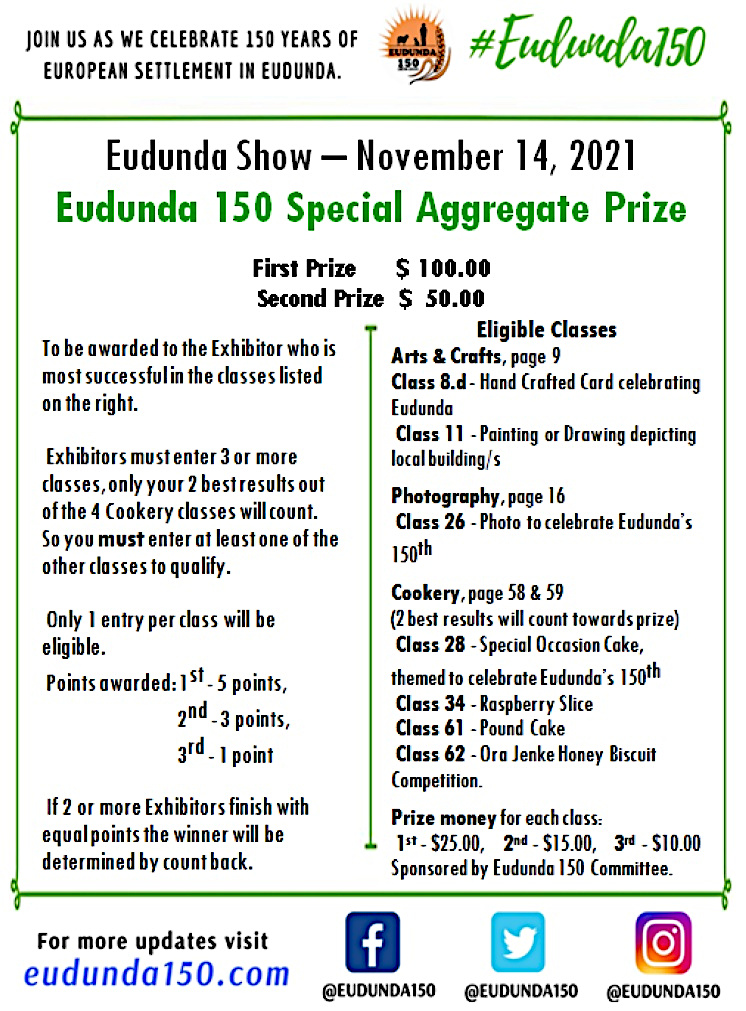 In 2020 Eudunda would have celebrated its 150 years of European settlement but because of COVID 19 this has been delayed. This year there will be a number of activities to remember this special occasion and some of them are combined with the Eudunda Show.
At the show there is a special aggregate prize of $100 for first and $50 for second, being offered by the 150th committee, for exhibitors who are successful in a variety of classes in the pavilion. The full details are available on page 31 of the show book.
Also through out the show book there are special classes in a number of the sections which highlight the 150 celebrations as a theme. These include Art & Craft, Photography and Cookery. Collect your book from one of the local stores or go to the Eudunda Show website where the show book is available as well as entry forms.
The Eudunda Show Committee would like to thank all thier generous sponsors, for without thier help the show would not be the grand event that it has been in the last few years and will continue to be this year. If you need goods and or services why not consider approaching one of our sponsors and acknowledge thier support to the show, we are sure you will get a great deal too.