Eudunda Show – 14th Nov 2021 – Show Program & Entry Forms Online, Post Office & Foodland
PLENTY OF COMPETITIONS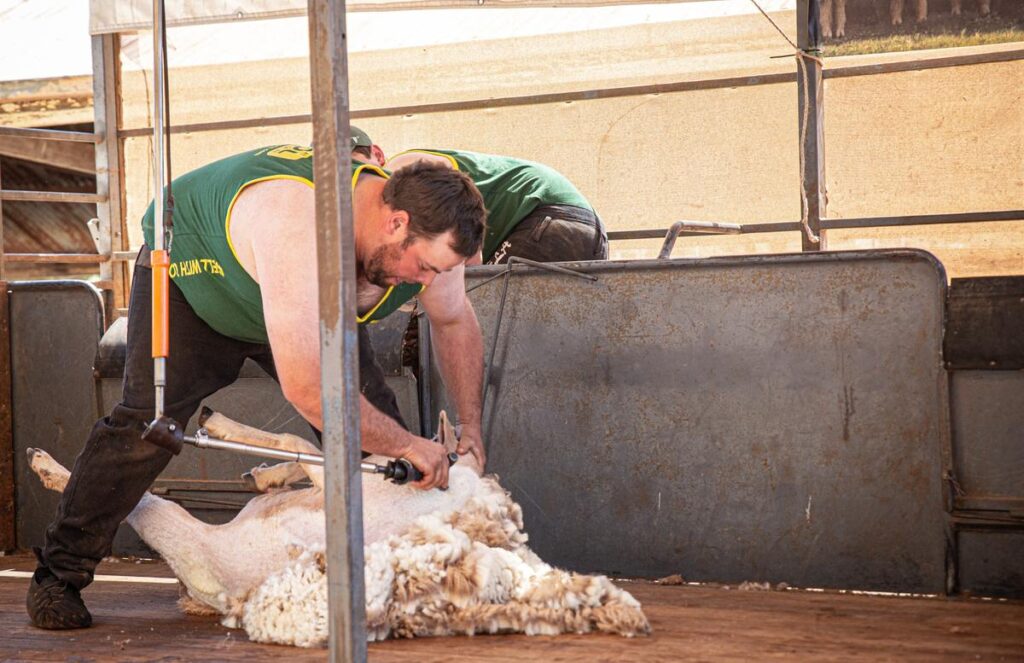 Agricultural Produce – Grain – Page 49, Feed/Fodder – Page 51
Art/Craft & Hobbies Page 9
Cookery & Preserves – Page 55 – 59
Dog Jumping – Page 28
Merino Ewe Hogget Competition – Page 40

Merino Young Judges Competition – Page 32

Flowers & Plants – Page 60 – 63
Fruit, Vegetables & Produce – Page 13
Home Brewing – Page 39
Horses-in-Action Information – Page 20 – SEE SEPERATE BOKLET
Junior Sections Page 65 – 68 – SEPERATE BOKLET ALSO AVAILABLE
Needlework – Page 52-53
Old Bike Display-Show & Shine – Page 53
Photography – Page 16
Poultry & Waterfowl – Page 44-46
Show Girls / Show Boys – Page 14
Speed Shear – Page 11
Wool – Page 42
Young Farmers Challenge – Page 27
PLUS SPECIAL EUDUNDA 150TH CLASSES IN Art/Craft, Photography, Cookery
and a 'Eudunda 150 Special Aggregate Prize' with First Prize of $100 and Second of $50
See Page 31 of the show book to find out more.
PS – Don't forget to come to the Marquee from 1:30pm for special Eudunda 150th celebrations.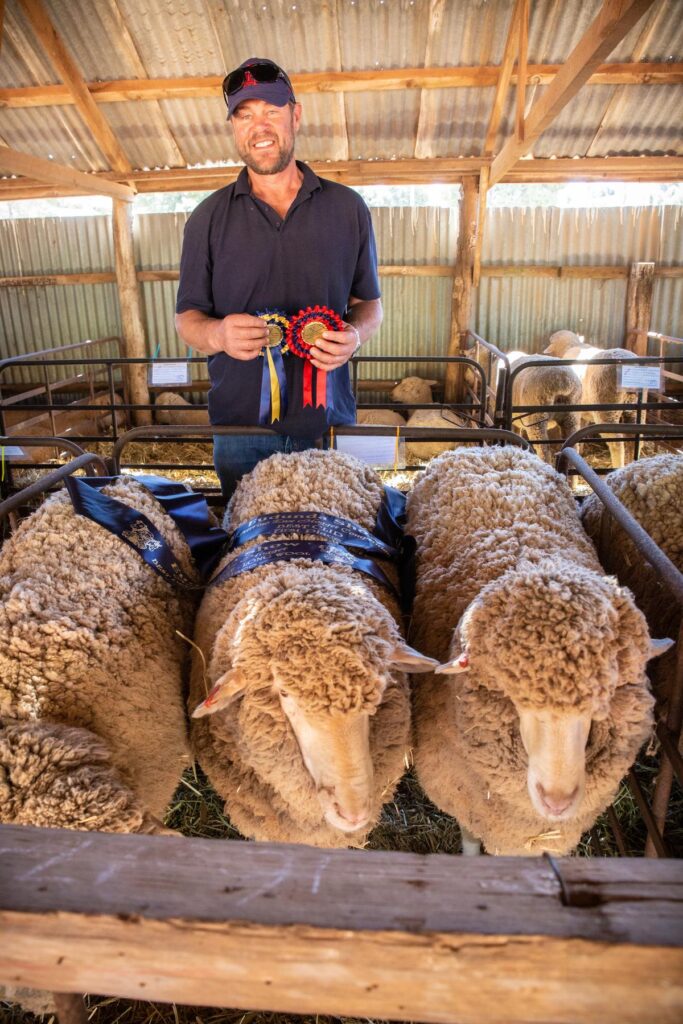 SHOW BOOK
The Eudunda Show Book looks fantastic, and you can get an copy by downloading it from the website, or if you prefer a printed copy, pick one up at the Eudunda Post Office or Foodland. For those who prefer a printed version we ask $2 toward the cost of printing.
ENTRY FORMS
Pavilion Entry forms can be downloaded as a 'fillable' PDF. so you can type in your entries (use the Show Book to get the Class details). Entry Forms on website and as lift-out in show book.
Horses in Action (HIA) Competitors, the entry form and various other forms are online and we hope you will find the new online form very helpful. It self tallies your membership and entry fees so there are less mistakes. Currently online payments are by Bank Transfer (E.F.T.) and you will be able to enter and pay without having to leave home, or for that matter – while you might be away. Another feature is that you will receive a copy of your entry by email.
TRADE SPACES
Trade spaces are filling up fast, but there is still room, apply online and come to our exciting show.
Gino will have his soft serve ice cream, gelato and coffee van at the show, and will stay on into the night as show goers enjoy the Free Live Music by Party Clubband and a BBQ from 5pm onward. This part of the show is bought to you by PIRSA.
CASHLESS SHOW (well not quite, but the show is trying to help in two ways)
With the gradual disappearance of cash in society, the Eudunda Show has made some changes for this year. Those who wish to pay their memberships or entries with card will be able to do this at the secretary's office in the week leading up to the show. If paying by direct deposit (EFT), please reference confirm your payment by sending a copy of your receipt of payment.
A portable ATM will be present at the show. This means that when you are running out of cash, you can obtain more without leaving the show grounds, which is great as there is limited opportunity to obtain cash in the town over the weekend. Some stalls and trade sites may not be able to use electronic payments so cash may be necessary. We hope this helps both you and the traders attending the show.
At this stage those paying for entry at the gates will be required to pay cash.
MEMBERSHIPS GIVE GREAT ADVANTAGES
Not only does joining as a member have the advantage of saving on entry fees but being able to confidently go to the gates and not have to go looking for cash, you will have other special benefits, like free entry to the various pavilion competitions and being able to vote at the Show AGM.
Check out the Membership Pricing here
There are still lots more items to put online, so we encourage you to check out the website often.
For General Pavilion Entries, the HIA Entries and the Show Book – look under the Downloads Link